ONE ON ONE: The Second Interview (Part 7 of my mom's story)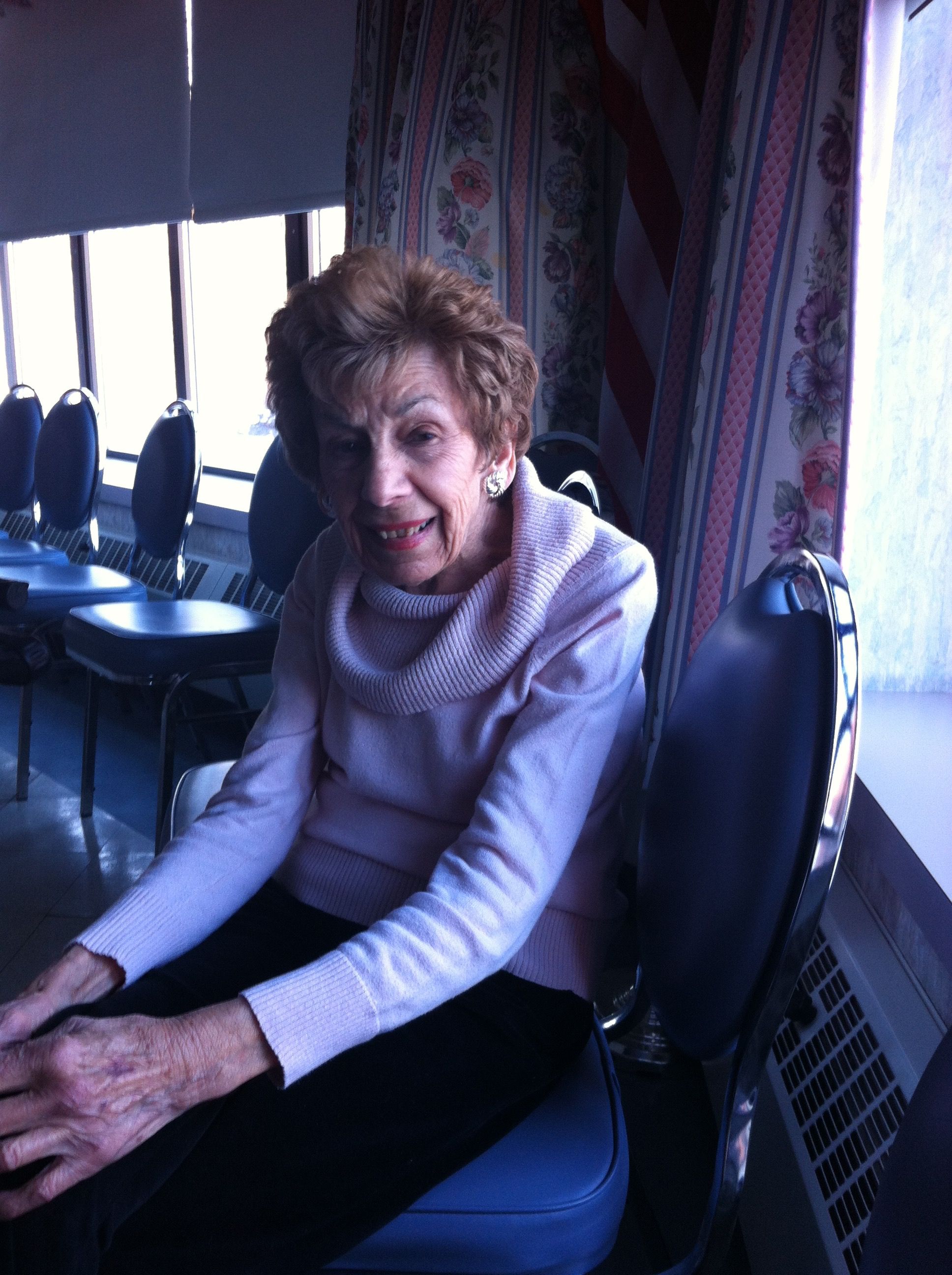 Anna: What would you like to be remembered for?
Ev: Sewing and knitting. I sewed costumes for Halloween, clothes, knitted afghans, scarves! I loved it and made some nice things! And I just remember the olden days, they were great! Too much of a fast world today. Everything was just timed right back then.
Anna: You are proud of your granddaughters! What do they do that makes you the proudest?
Ev: I admire them. They are both very intelligent. And both, Alana and Alicea, are always there when I need them.
Anna: What do you miss most about Janet (my sister, Ev's first-born daughter) and remember most about her?
Ev: Janet was always there at parties, and she'd be bubbly, the life of the party. She made sure she was there for events and she'd bring what others wouldn't. She'd create something different.
Anna: What are your fondest memories of Dad (Joe, her late husband)?
Ev: He made sure we were all set. Made sure you kids were all set with school and got what was needed. He was always concerned about his family and would get the proper essentials... food and everything else.
Anna: What are your fondest memories of your sisters and brother and time you spent together?
Ev: Visiting Florida with them. We went twice to visit Anthony. We really had a great time. I even drove there! I followed Uncle Anthony down Route a1a. He had to get a car fixed so he dropped it off and then we drove back together!
Anna: What is your wish for me? (her daughter!)
Ev: I wish you peace, good health, and that you get all your desires in life.
Stay tuned for the last part of my interview with my mom. It's all about the remedies that work for her!