Steemmonsters + Orginal Song + Costco = Mene recap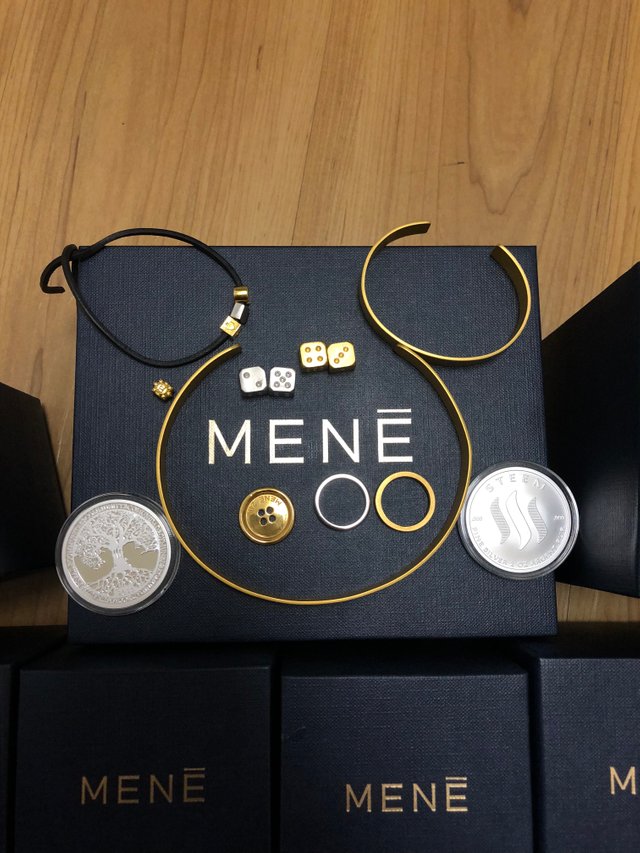 I like to recap the notable Mene\Goldmoney events on Steemit and since there are so many these days, I'm doing it dailly!
Today started off with my Mene Stack which you can see above, and only got better!
I'm trading real 24 karat Mene gold for this guy: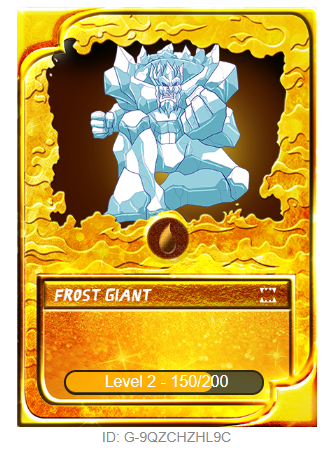 Which is the first ALL GOLD STEEM BLOCKCHAIN transaction that I have ever heard of.
Speaking of @steemmonsters, if you havent seen it, my dear friend @coruscate has a comprehensive total explanation of the game even if you are a non gamer like she is!
She does a fantastic job explaining why Steemmonsters are so important for Steem and Steemit, and why they could potentially be beneficial for ALL Steemians.
She is also GIVING AWAY BOOSTER PACKS.
Watch her video:
Why am I including @coruscate in the Menē wrap up? First of all: BECAUSE I DO WHAT I WANT AND SHES AWESOME. But also,
She is wearing her Mene for luck in her hunt for a gold Steemmonster!!
She talks about that here at about 9:50 into her video: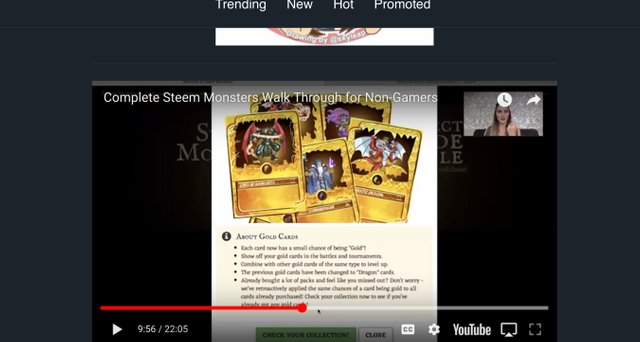 Go see her full post and find out how you could potential get free steemmonsters!
https://steemit.com/steemmonsters/@coruscate/s12z8dor
This next Mene mention is awesome!! @thedamus wrote an entire orginal song about Mene and well... ME!! What an honor and I'm so happy to be serenaded by @thedamus.
I mean, I've never had someone write a song about me! This is the coolest thing ever. Check it out, you are in for a treat!
Also in the video is @thedamus 's 24 karat Mene platinum Key.
Full post: https://steemit.com/steemsilvergold/@thedamus/happy-steemit-birthday-to-me
If you want to be like @thedamus.... well scratch that , no one can be that cool.... but if you want to own the same Mene platinum key as him you can find it on the Mene website :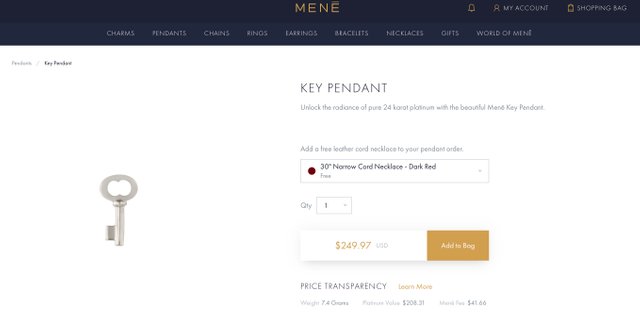 Not enough Mene for you?
Read my post about searching for gold in Costco: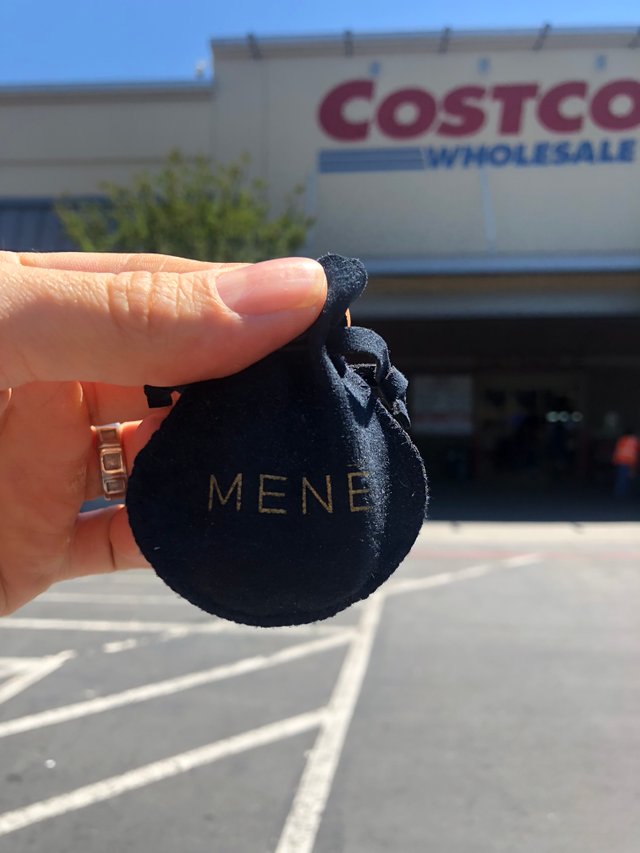 https://steemit.com/story/@goldmatters/searching-for-gold-with-goldmatters-in-costco
What adventures will come to Steemit tommorow with Mene?? Stay tuned to find out....
*Sign up for Mene using this invite link you will get $5 in Mene credit!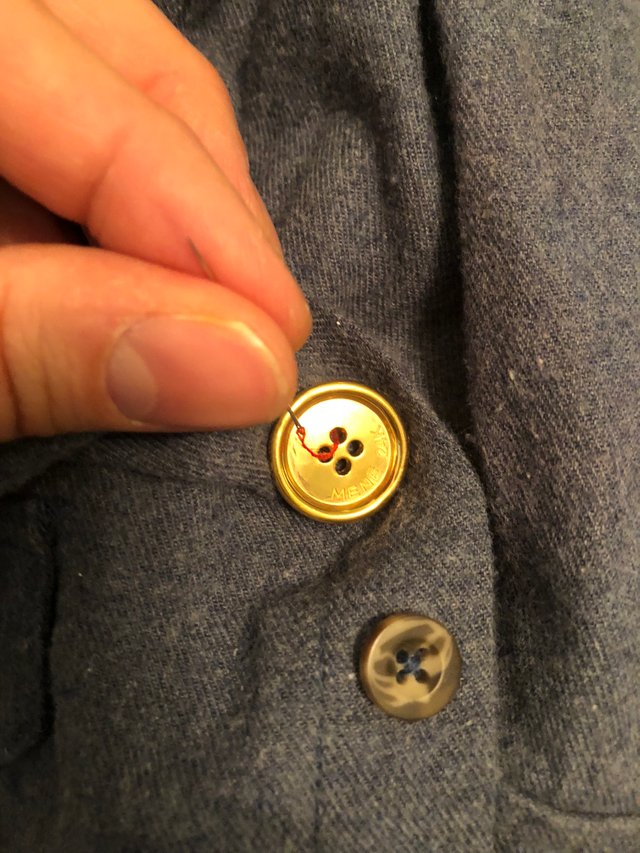 Menē crafts 24 karat gold and platinum investment jewelry™ that is transparently sold by gram weight. By combining innovative technology with timeless design, Menē restores the ancient tradition of jewelry as a store of enduring value.
To find out more about what Menē 24 karat gold and platinum investment jewelry is from your fellow Steemians :
https://steemit.com/steemit/@goldmatters/what-in-the-world-is-mene24k-35-well-researched-blog-style-essays-contest-winners
Or
https://steemit.com/mene24k/@goldmatters/what-is-mene-24-karat-platinum-and-gold-jewelry-valentine-s-day-gift-winner
To find out more about what Goldmoney is from your fellow Steemians : https://steemit.com/contest/@goldmatters/what-in-the-world-s-goldmoney-winners
To sign up for a Goldmoney Holding start here: https://www.goldmoney.com/w/goldmatters
For Menē 24k investment jewelry here: http://Mene.com/invite/JrT26p
I am on a personal mission to spread the word about Goldmoney and Menē through any means necessary. Goldmoney allows individuals to empower themselves by protecting their savings by owning small or large amounts gold previously inaccessible to regular people like you and me.
All images sourced from Menē and Goldmoney.
Read more about Goldmoney: https://steemit.com/@goldmatters
Watch famous Steemian @travelgirl unbox Mene!!