Menē 24K you had me at hello - a midnight unboxing… [The main event]
@goldmatters here is the anticipated unboxing...
---
Mr. RedWellies was true to his word and arrived home late last night. He brought upstairs with him the ominous brown box that had been delivered earlier that day. Incase you missed that post, here's the link.
I was already in bed and nearly asleep but was appropriately "dressed" for the Menē 24K unboxing ceremony.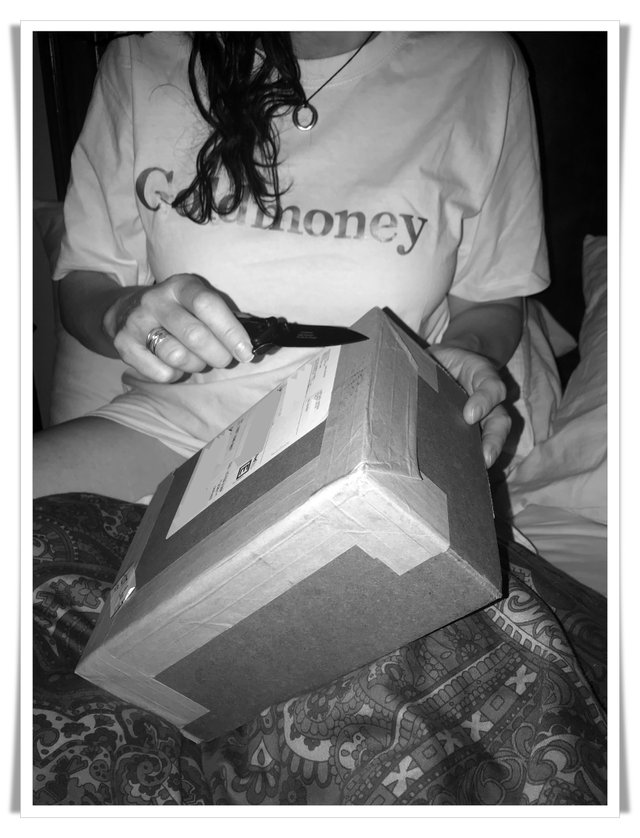 ---
In the next few days I'll do an in-depth post comparing the ring I currently wear on my cocktail finger from "the other store with the iconic blue box" and my new "precious", but for now I'll leave you with the official midnight Menē 24K unboxing photos.
---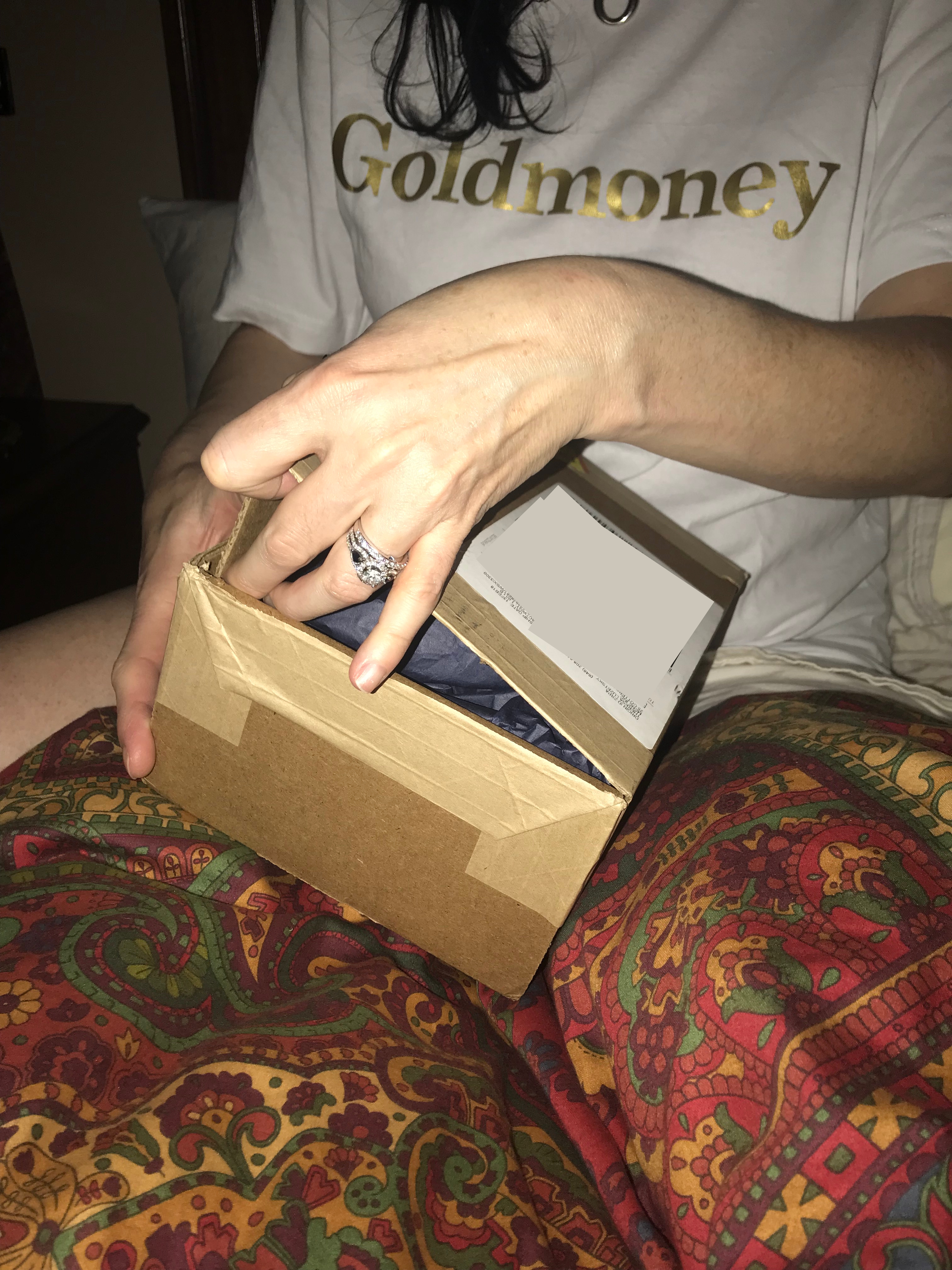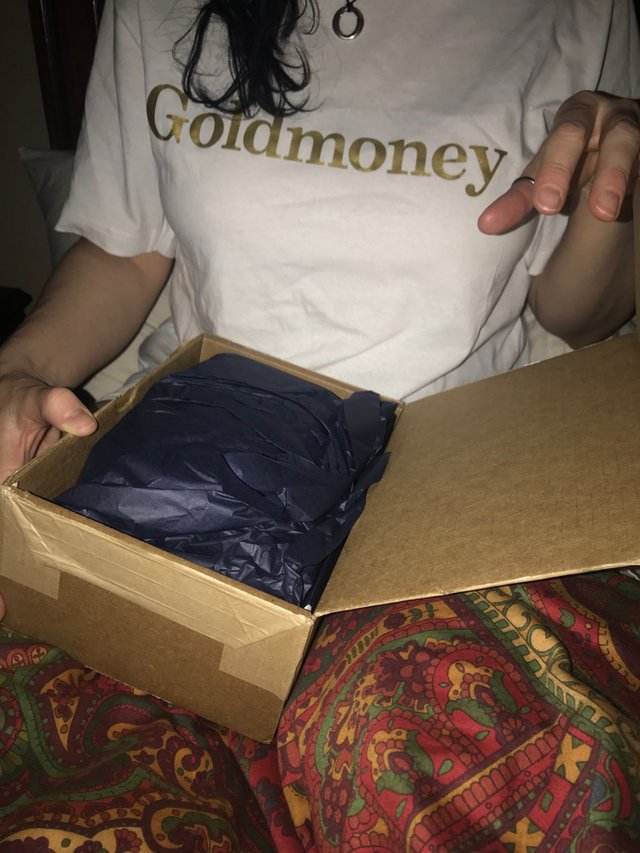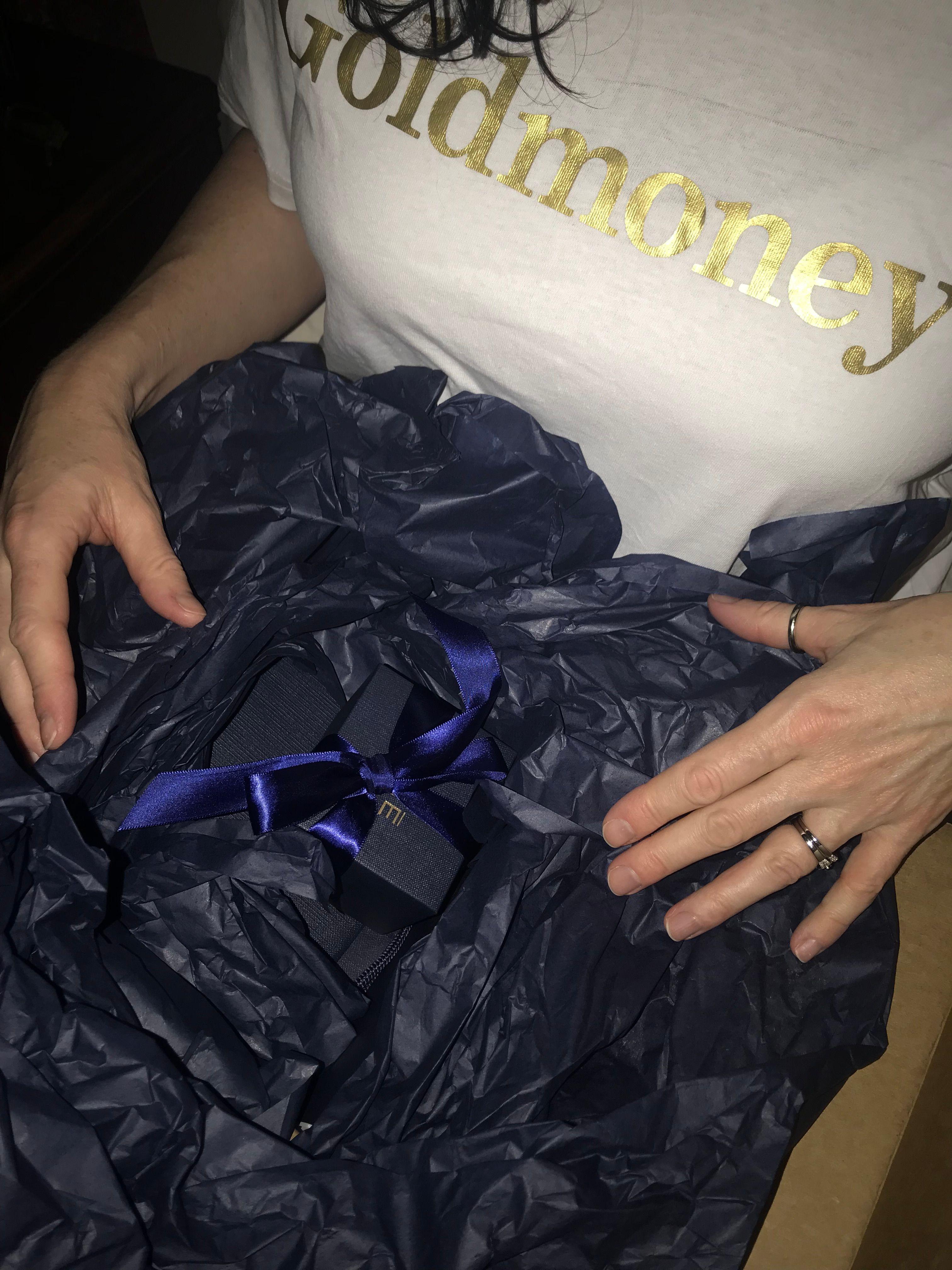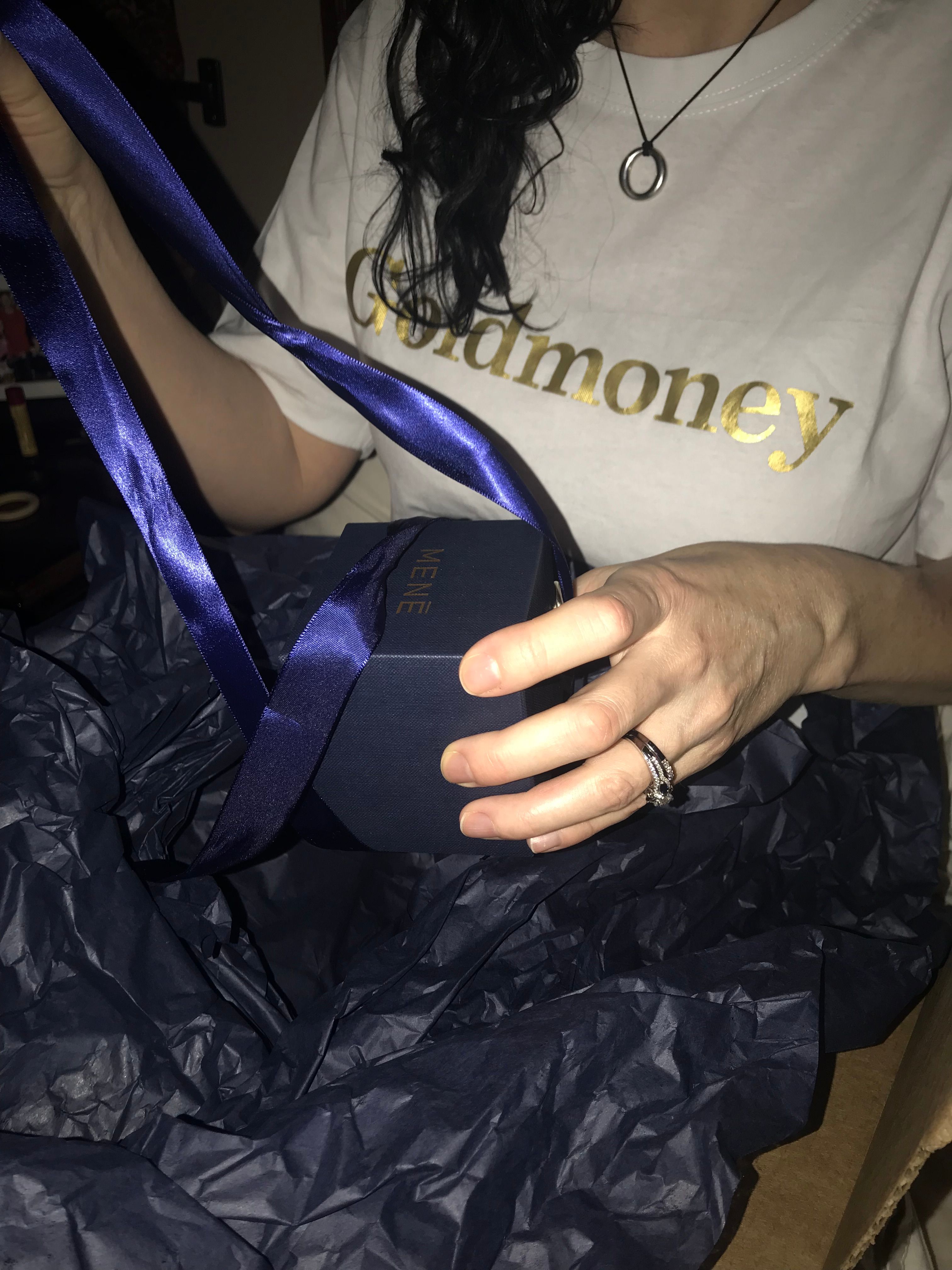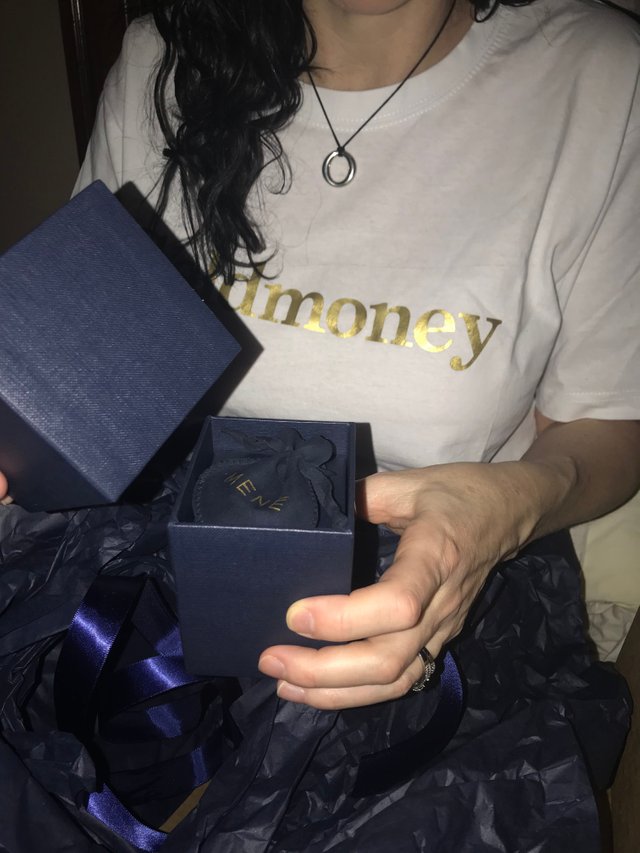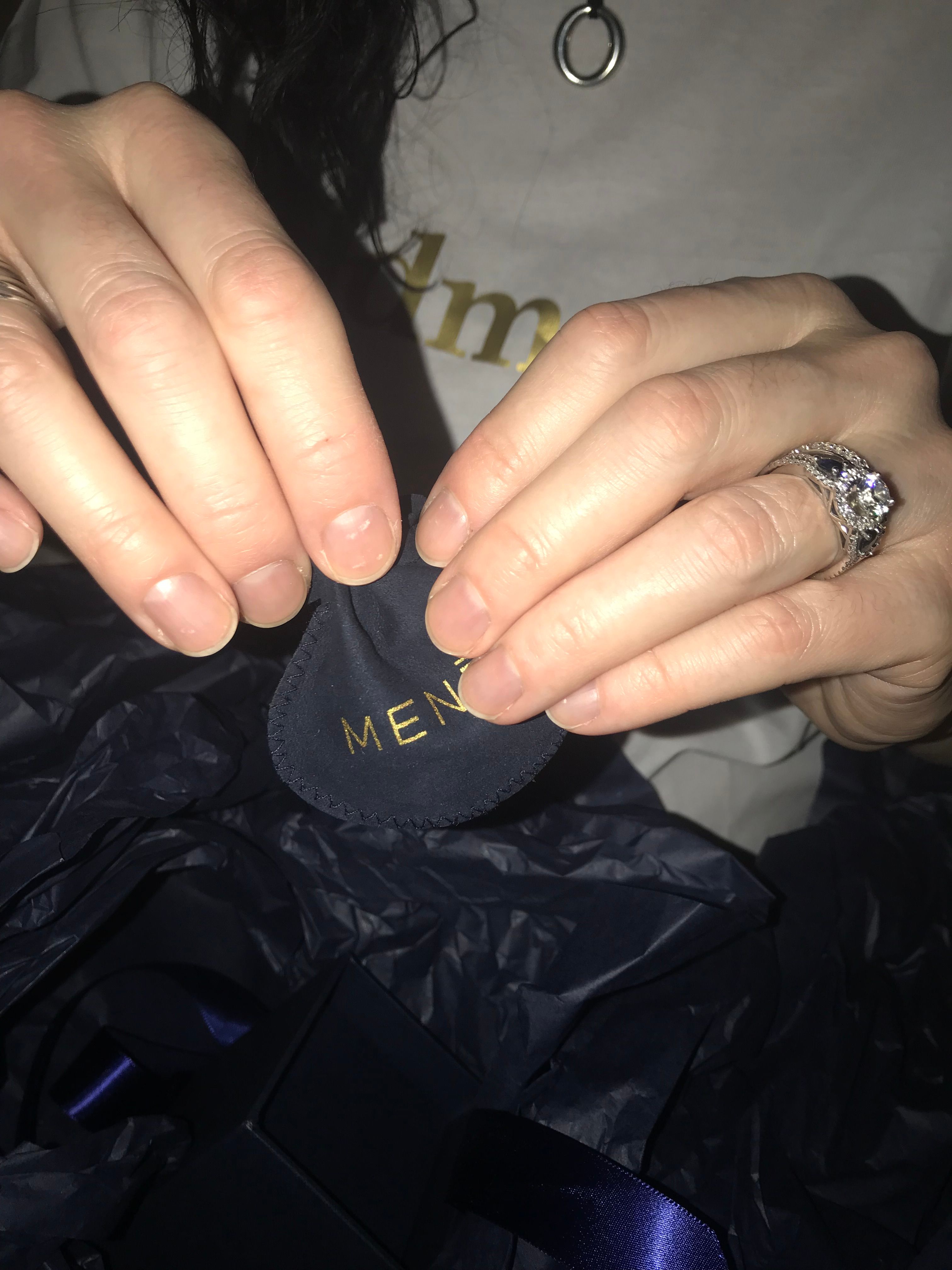 We were both incredibly impressed with not only the gorgeous ring, but the entire Menē 24K presentation from the dark blue packaging to the detailed brochure and certificate, again I'll go into this in more details in the subsequent post.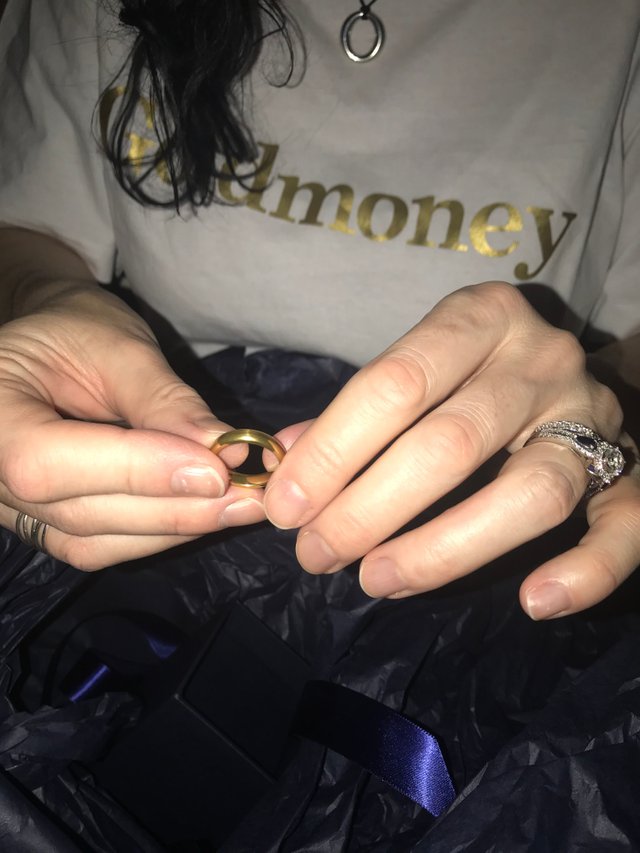 The ring itself is simply a stunning, a sleek, modern yet classic 24K polished gold band, but the weight and girth is impressive. If you're a stacker, you're used to feeling the weight in a coin but when it's a piece of solid, pure gold jewelry, well that's something else entirely. It's a hefty 8.17 grams.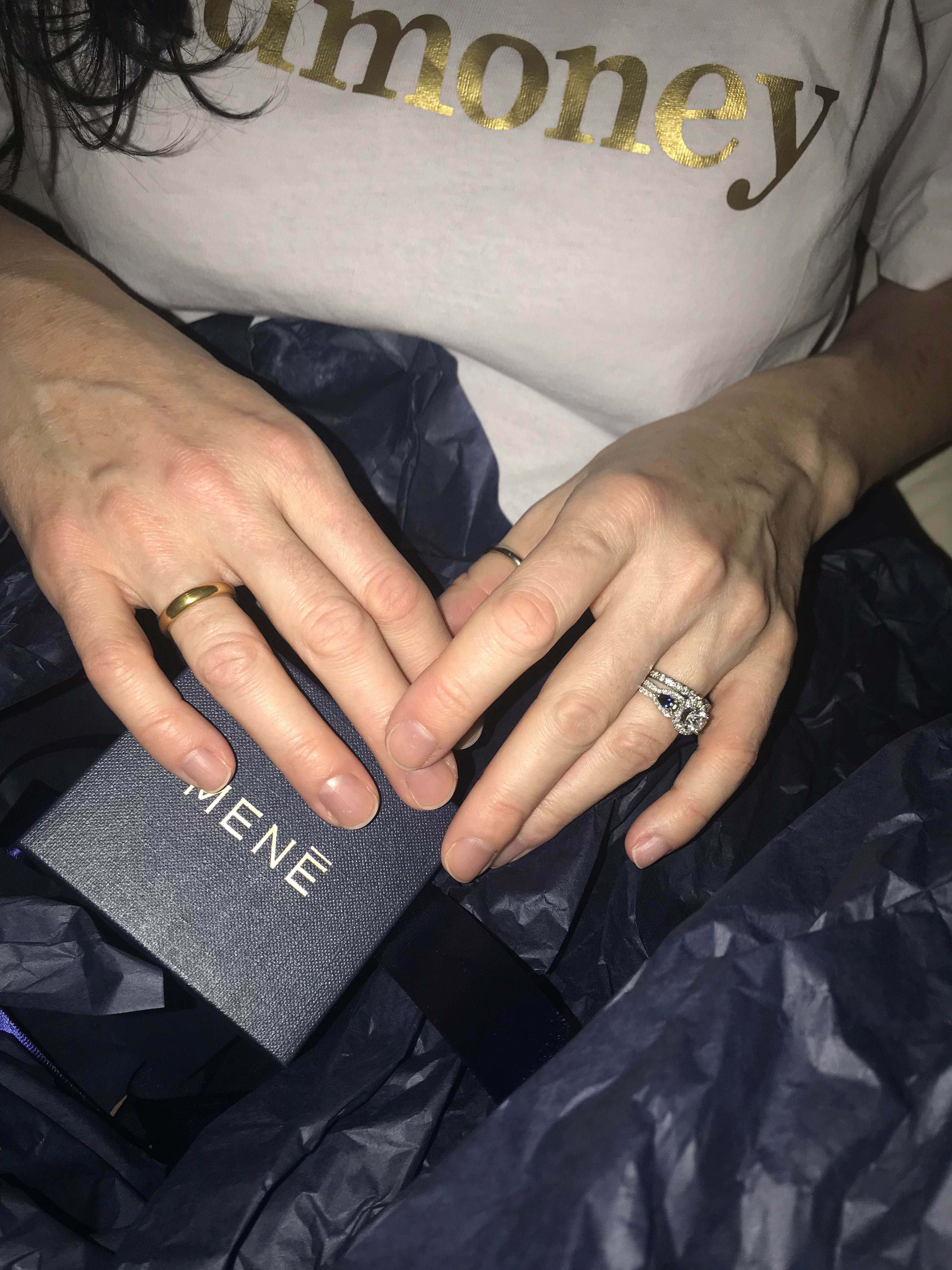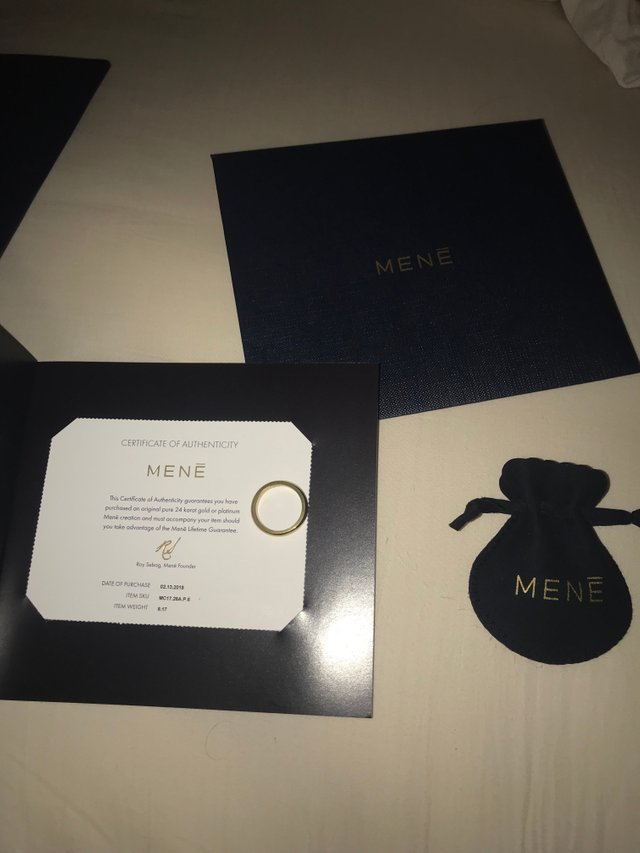 Mr. RedWellies, is so impressed with his first Menē 24K Investment Jewelry™ purchase that he assures me that it won't be his last. In fact, he went so far as to say that if "that" was my reaction he wished he'd bought a necklace too… 😊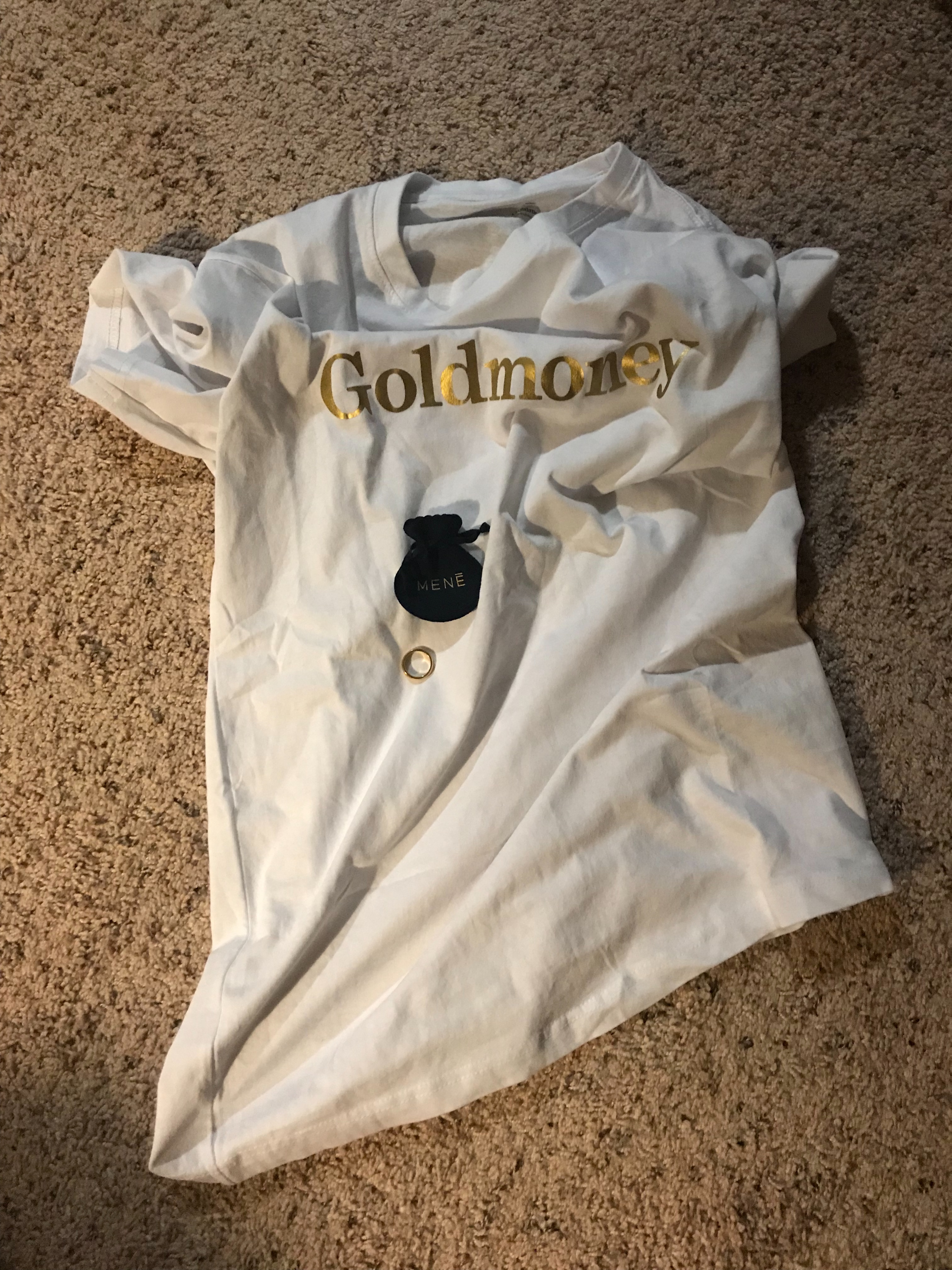 Never fear Mr. RedWellies, it's my birthday next week as you know… 😘
XOXO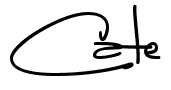 ---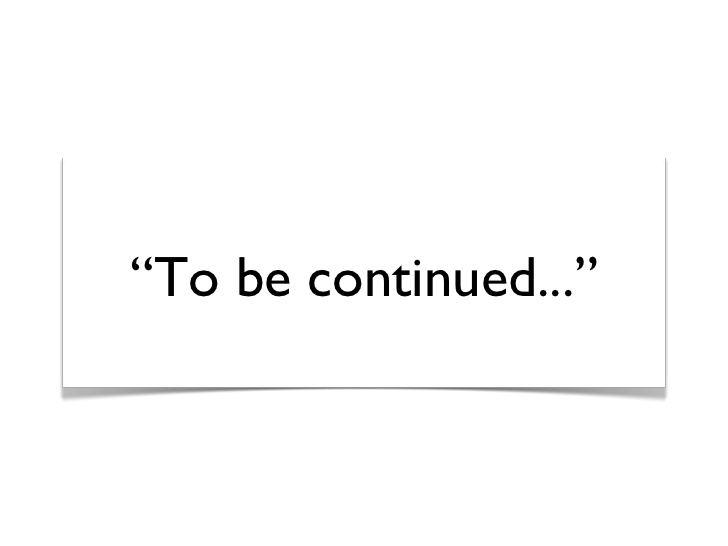 Source
---

Original content by @redwellies
---