#metoo Is a Product of Capitalism
I know that people want to blame the famous actors and producers, and... other men for the #metoo movement and what I am going to say may not be popular BUT maybe we should start looking at society as well as the individual as to what is causing these brilliant men to act like monsters?
Maybe it is not just the individuals at fault?
The PORN Industry and its huge money making machine immediately springs to mind....ads on TV showcasing 12 year olds to look like sexy 20 year olds also selling the "successful" lifestyle can be a factor. Remember these men were all weaned on TV...and so on...
How about Hollywood demanding young pretty girls to be seductive to get an acting role??
Sex has been the biggest money-maker in Capitalism and sells the most! Somewhere along the way these men thought this was the norm...and guess what it was, it was ingrained in our social value system, that free sex, take it if not offered, was part of the perks of being a successful man in this society.
I do not believe that all these men were born this way. Just look at the TV show "Mad Men", sexual harassment was part of their professional makeup.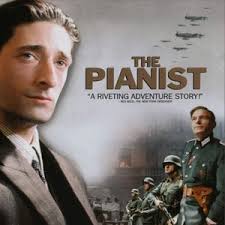 The Pianist - brilliant movie by Roman Polanski