Join World's Biggest Sports Blockchain Network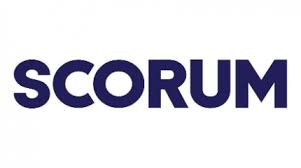 As all Steemit user is here for make article and make money as reward by get STEEM but there is one other platform name is SCORUM and very great than Steemit.
Basically SCORUM is mainly focus on Sports Content and it is based on Bloackchain and if any Sports Lover is here then they can surely join SCORUM and you can make your own content their and make reward as SCR which is SCORUM Coin and that Coin is also on Coinmarketcap.
There is one Contest running which you can get Some SCR for doing some task and that you can see in given link below.
Link: https://scorum.com/en-us/scorum/@scorumbd/scorum-promotion-contest-2018-by-scorumbd-the-biggest-contest-in-scorum
When you create new account in SCORUM than you will directly get 5 SP which is Scorum Power and that is usefull to get your power in SCORUM.
In SCORUM there is one plus point that you can write in your langauge and there is domain of different country like about 20 Domains.
Telegram Scorum Official: https://t.me/SCORUM
Scorum India: https://t.me/Scorum_India
Scorum Bangladesh: https://t.me/scorumbdofficial
StarSports: https://scorum.in/en-in/profile/@starsports
JOIN NOW