Microgreens test day 7
first the pink greens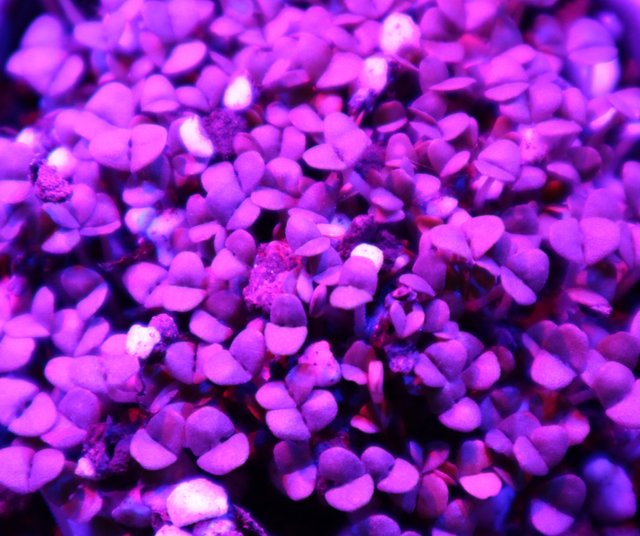 tonight I'll skip the overhead shot and go straight to the individuals:
unlike what I was thinking the peas didn't split into two big green cotyledon leaves, that's a let down, it seems that they start with true leaves, let's see how big they will become.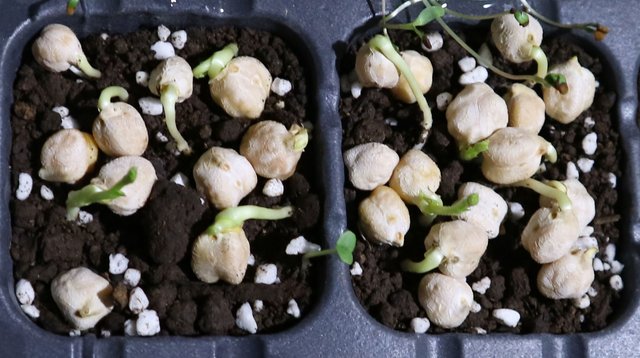 alfalfa is on the edge of tray and tends to lean towards the grow light in the middle.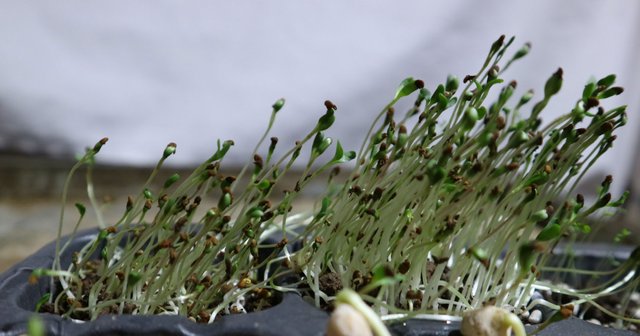 basil is growing densely, maybe I've put too many seeds into them.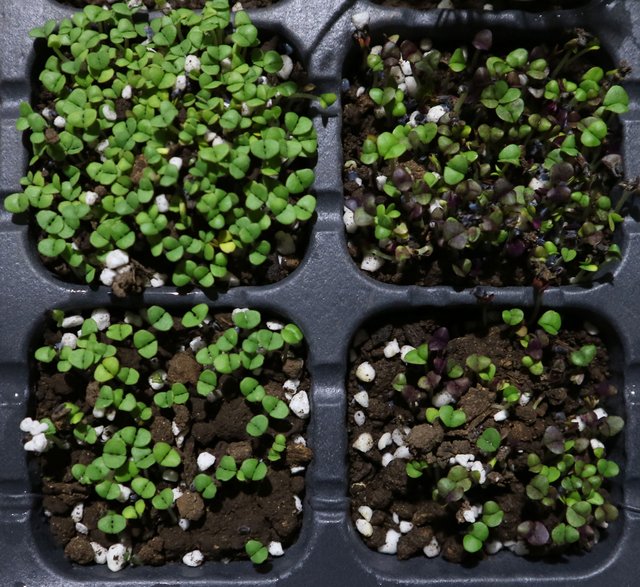 there's no new comers so I'll skip the tables as well but the outside tray is showing some progress, I'll take some pictures tomorrow in the daylight.
I think I should arrange a taste test as well.