MICROSOFT IS DOING THE GIVEAWAY OF MILLIONS OF FREE EBOOKS.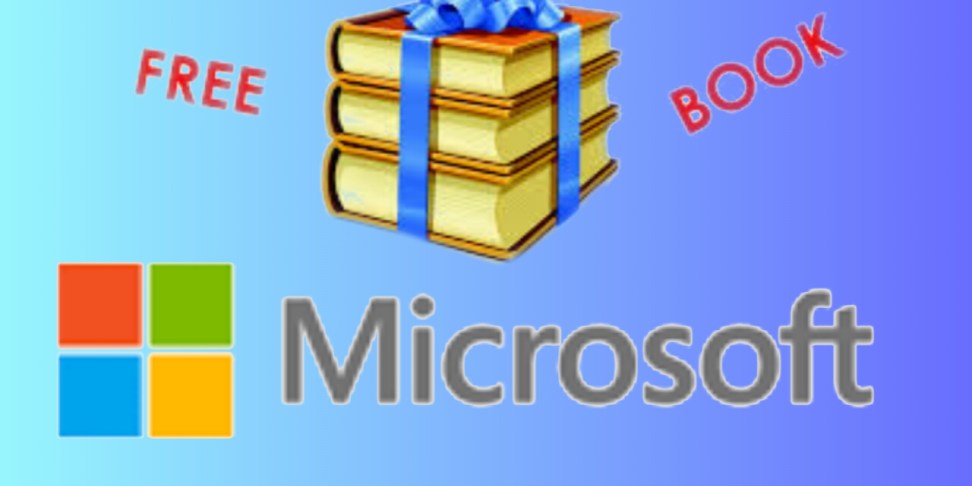 Microsoft hold the giveaway of free ebooks that covers pretty much every aspect and subject of Microsoft company. In this year, there are more ebooks than the previous giveaways. You can download free ebooks in pdf, epub,mobi and even in doc format. All the books are free and there's no limit of the download. The ebooks have covered the topics such as programming, server and Microsoft office. Eric Ligman, Microsoft's Director of Sales has systematized the downloading the process by listing all the books with their respective category and download links. Hence it will be easy and comfortable for the user ro choose and download the desired books. The main objective of this Giveaway is to extend the knowledge of the Microsoft tools and services.
WHAT SORT OF EBOOKS YOU CAN DOWNLOAD
Obviously, you can download all types of ebooks related to Microsoft tools, services and products. Most of the ebooks are helpful for the administrator and developers. There are many ebooks which ars new as well which have been included in the previous giveaways. As a whole, there are nine topics with more than 200+ books that you can download from the tech gaint Microsoft's website. They are:
WINDOWS 10 AND WINDOWS SERVER
Azure
PowerShell
Cloud Storage
Power BI
SQL Server
Microsoft office
MS System center
Microsoft SharePoint
How to download all free ebooks
To get full list of ebooks and their respective download link just go here. But there is not the way by which you can download all the ebooks at once such as in the form of zip file.
"Since the ebooks and resources themselves have been put together and are distributed by some incredible authors and publishers, ultimately, they have rights to update, distribute and manage their IP as they see fit" ,Eric says.
Its golden opportunity for everyone to know, learn and understand Microsoft's products. So, go ahead and grab this opportunity.
So what do you think about this Giveaway. Be sure to share your views and opinions in the comment section below.