Breaking Paradigms Chapter 7 - WHEN GENEROSITY MUST BE INTELLIGENT? "FIRST PRIORITIZE TO HELP YOURSELF TO BE ABLE TO HELP OTHERS"
Hi Steemians, how are you all?
First of all I would like to thank the steemians that on the penultimate blog I could see many people voting for each other. I've seen 8 9 12 upvotes, but I realized that you forgot about our commitment to the generosity I've always wanted to build on this blog. Remember to go back to the previous blog whenever you comment on this post because you may have been the first or last to write and comment on the previous post and for a community it costs us nothing to go back to the previous post and give an upvote that you can see who didn't receive upvotes because they read and commented after you. I'm sure I'll still see with the help of you this blog with people taking 50, 60 upvotes. We go together on this mission because generosity strengthens our mind and our way of acting and it is best to know that when we are in this condition you will know that you are not alone.
Continuing
Today I'm going to write about something very important to understand. I've previously written a post saying that money doesn't corrupt people it just potentiates what it's always been.
Following this paradigm I see many people who are generous and this is a virtue but at the same time you have to know the time to be generous.
I'm not saying that we should not be generous sometimes and it is very important that you understand the message that I'm transmitting to you. Always remember the Positive Mindset, don't see things on the negative side, always see the positive side of the message.
I see many generous people but they don't yet have a condition for some actions.
We have to understand that to help others first we need to help ourselves because if we are generous and we get richer at the moment our generosity will be enhanced and we can be generous without harming ourselves.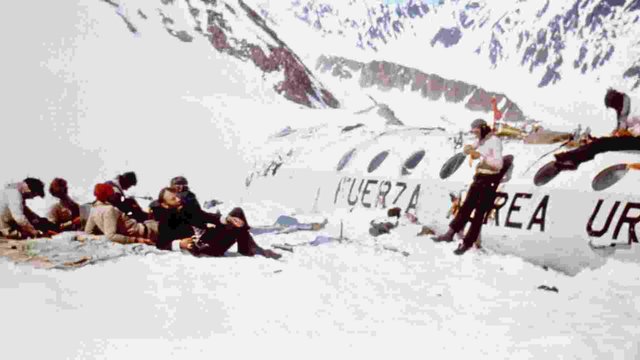 img src
What I mean is:
"FIRST PRIORITIZE TO HELP YOURSELF TO BE ABLE TO HELP OTHERS"
I know this may sound selfish but it is not and I say this because I often see people helping others not having the conditions for it. They help only because of the sense of guilt that generous people have in their hearts and they feel guilty in saying SORRY BUT "NOW I CAN'T"
I'll give a classic example of this.
Everyone here must know the history of the Andes survivors.
The plane was carrying a football team and collided on the mountain in the Andes, many passengers died but some survived.
I'm not going to tell you all about the story here because you can watch the movie.
But in that situation they had very little supply to survive but they survived because they made the right decision. And what was it?
Suppose we were in the same situation and we have 10 survivors but we have 10 chocolate bars and 10 gallons of water.
We would have 2 options:
1 - Divide equally among the 10 that would give 1 for each person and wait for help, but remember that this would be little supply to risk until a rescue team arrives.
2 - We can choose 2 people and give half of the supplies to them and ration what remains among us that we will wait for them to find help. Why that? Because if we have the capacity and see who are the least injured, stronger and leaders who do not want to run the risk of waiting for a rescue team because they understand that with the equal division of supplies will all die until the rescue team finds the plane .
I would not hesitate to choose option 2.
It was the same decision of the leaders of the survivors of the history of the Andes.
The survivors gave almost the entire supply to 2 leaders to find help and because of that decision a person found a village and gave the coordinates to where the rescue should go to rescue the other survivors.
If they had not made that decision everyone would have died because they would never be found.
What I mean is that you have to be strong enough to be able to help the maximum of people and that is not selfishness.
I can say that this is having the ability to see ahead and know that you will be strong to be much more generous.
I will not be talking about people I've helped, but many times I've often paid the hypermarket bill because I saw that they didn't have the money to buy the basic items they needed among many other generous attitudes on my journey.
I hope you have understood the message in a positive way because I can give it to everyone that when we think of becoming stronger financially with the generous spirit it is a fuel for us to reach our goal faster.
Regards