It's Too Hot to Mine
I have two RX 570s and all winter I mined away. These are on my working computer so they sit right in front of my shins.
I collected a bit of Electroneum (ETN) and then mostly mined Ethereum (ETH).
I tried mining Pascal (PASC) along with Ethereum but then realized it was only on one exchange (Polo') and I have a hard time with the KYC for Polo so... maybe I will mine it again sometime.
My legs started burning sitting here on the computer with the cards blasting their heat so I had to turn the miner off. It heats up the whole room so moving the PC really isn't something I can do at the moment.
I miss mining though!
Contemplating turning down the intensity.

Anyone out there "small rig" mining this summer?
How do you deal?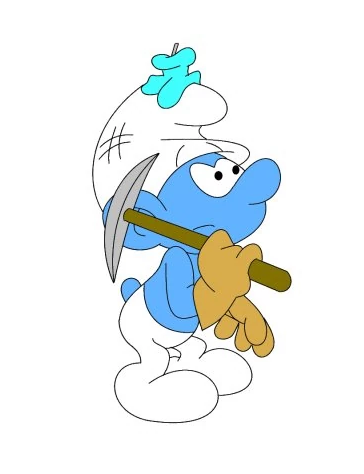 Miner Smurf from Smurfs.Wikia

⬧❖⬧
Find me on Twitter if you want to stay in touch https://twitter.com/antimetica
Thank you so much for reading!