INSANE!! The new Titan V of NVIDIA can mine Ethereum at 82 MH/s with overclocking.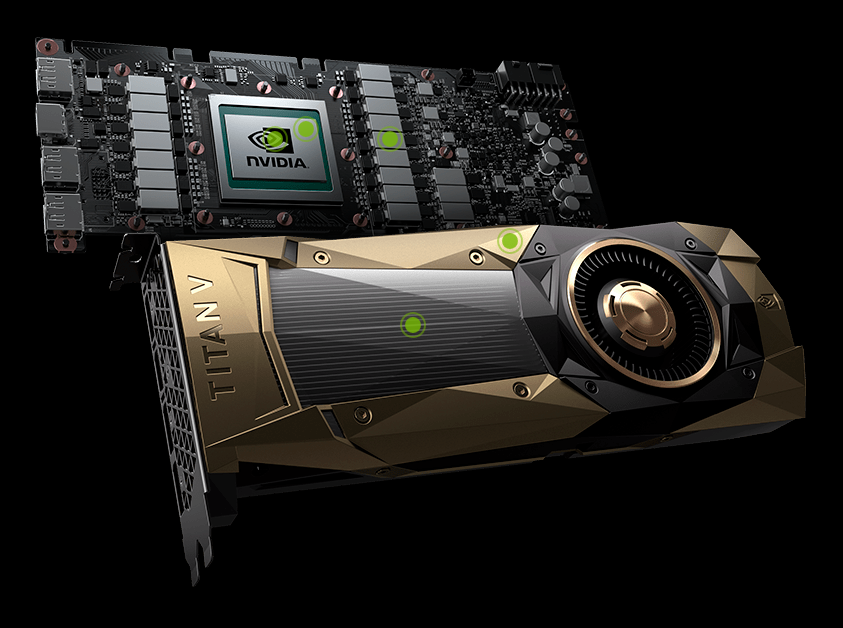 New benchmark of the NVIDIA TITAN V, lets see that this graphic card offers a power of 82MH / s for Ethereum, but still worthless for the 2,999$ it costs.
In this sense no one in their right mind could create a mining rig with 6 cards for its high cost, and have a single card could not be considered a long-term intelligent investment that without mentioning how difficult it can be to have 6 cards working stably and without reboots with their drivers correctly installed.
The power of this graphic card is 69MH / z, with the factory frequency, while with overclocking this graphics card is capable of reaching 82MH / s. Increasing overclocking means increasing frequencies and logically increasing consumption. Under the software Claymore Miner 10.2, the HashRate with overclocking of the TITAN V, is to double the power of mining offered by the RX Vega 64. Logically for consumption and price, this graphics card is not recommended at all, as it would take a long time in recovering the investment and we reiterate that it is developed for the AI, so the obsession to present a benchmark is not understood.
This card was developed for other types of purposes such as the development of artificial intelligence or deep learning and works very well with the Tensor Flow software, here you can see a better explanation of its capabilities:
The RX Vega 64 according to HotHardware gives 37.7MH / s, although at no time have we seen any capture of this power, as we have seen it up to 32MH / s. While the Titan Xp, another graphics card that is not recommended for the cryptocurrency mining, gives 37MH / s. For 2,999$ worth this graphic card, we can mount a GTX 1080 or GTX 1060 miner, which gives us more power and performance, with lower consumption. What we are seeing with the new graphic based on the Volta architecture is absurd.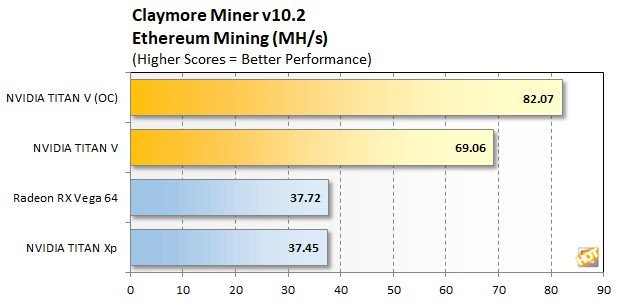 So is the Titan V the ultimate card for mining? Well I don't think so, It can only be considered as a practical experiment of what it can achieve, but it is a risk to put it to work 24/7 with the risk of damaging it.
Regards