free 100ghs cloud mining power for 30 days
Hello guys whats up?
Today I'm gonna be talking about E&E mining site and his cloud mining service.
This site is new and currently offering free 100GHs of cloud mining power free to its users for 30 days.
currently this site supports mining of : Bitcoin (BTC), Litecoin (LTC), Dogecoin (DOGE) Ethereum (ETH), Zcash (ZEC).
In this pic you can see currently I'm mining dogecoin on it and absolutely free.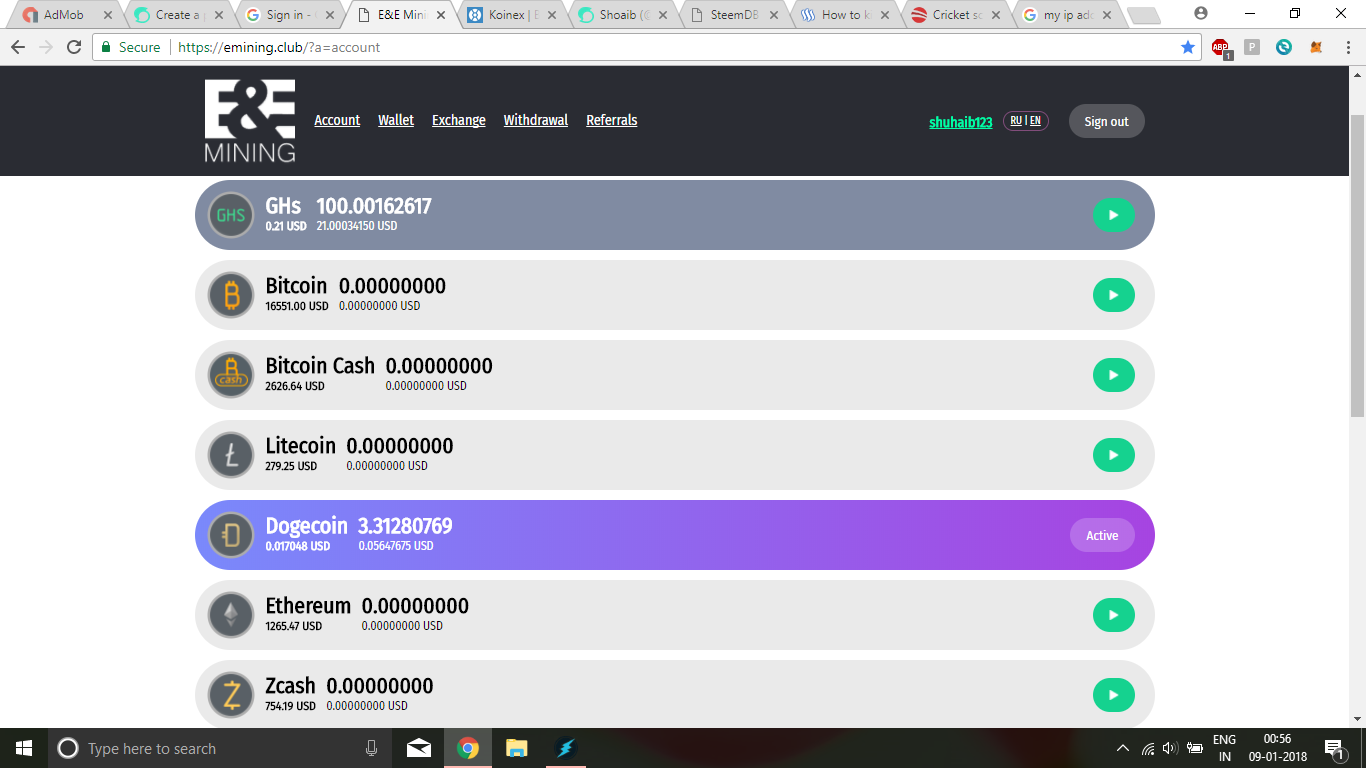 You will be earning approximately
Income per month: ~3.15005122 USD
Income per day: ~0.10500171 USD
Its low but you can make big from its referral program as you receive 10% of the profits of your referrals.
let me walk you through the registration process
step 1: open the website http://emining.club/?rinvite=shuhaib123 (its up to you can open it directly also )
step2: Provide your email address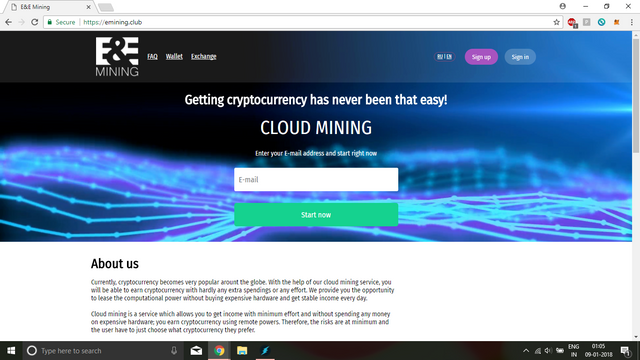 Step3: Now you need to fill the following form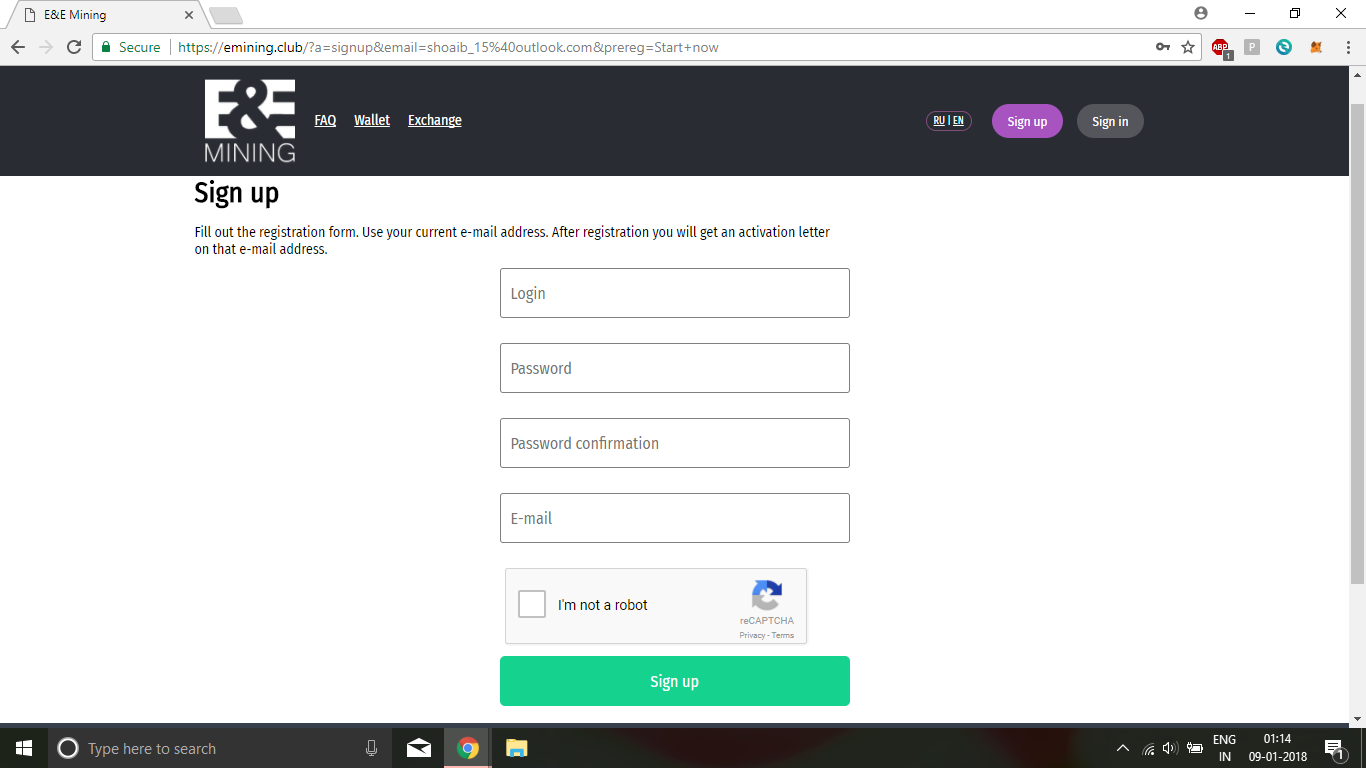 enter username, your email, set password and you are good to go.
step4: verify your email.
step5:after verifying login to the site and start mining any coin.
Note: make sure that you don't register with multi account from same ip address as they will delete all your accounts and you will lost your earnings.