The choice between investing in ICO and crypto-currency mining.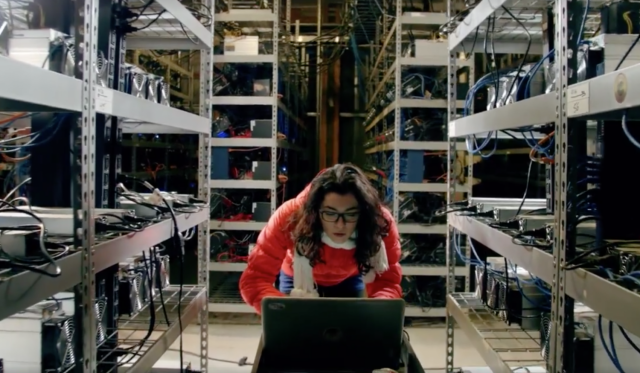 In this article, it is proposed to compare mining with investing in ICO, which is still more profitable and relevant at the moment, I propose to analyze together. first of all you need to make yourself understand that investing in ICO and mining is different types of earnings, but that one thing that else can bring a good profit.
Mining can be divided into two categories, mining through the cloud, and classic mining.
Everyone knows that mining is a method of obtaining crypto currency using computer equipment, which can be bought in almost any specialized store, but the cost of such equipment is very large, and the electricity that this equipment will consume is also not cheap.
Thanks to cloud-based mining, you do not have to spend money on expensive equipment, but you will have to rent equipment remotely, or rather, its capacity in exchange for a fee for hashtreets for the ability to earn a crypto currency at a faster rate, while exchanging the extracted for fiat money, or withdrawing to your own money purse of payment system.
Let's consider a classical variant with purchase of the equipment, on what income it is necessary to count in that case.
You can count on profits of about 40-50 percent of profit per year, no more, provided that the cost of electricity will be calculated at the lowest tariff and if not counting inflation. In appearance it does not turn out badly, however, the cost of electricity is different everywhere, while the equipment is not a fact that it will work 24 hours a day and 7 days a week, it will need to be cooled periodically, in turn this is not up to the profit that has been received affects the total revenue. In addition to this, the equipment can simply fail, break down, it will have to be sent for repair, even under warranty, but this makes mining even less payable.
Consider the option of income from cloud mining and its advantages over conventional mining.
In the case of cloud mining, you do not have to spend money on expensive equipment and on electricity. It is enough to find a suitable site, which is more profitable among existing ones, to pay rent for a month, a year or half a year and start mining with a standard computer. The annual income at such kind of mining can make up to 70 percent, if not to extract bitcoin, and for example the etherium, since bitcoin is now being extracted more and more complicated and, accordingly, the profit brings such a lower. But in this case, not everything is so simple, not one service will not sell power without extra charges for electricity, and for the used power it will cover interest. Another disadvantage of such mining is that 90 percent of the plazhadok with the possibility of cloud mining is a HYIP and after a certain time it can close together with your means paid for rent and those that you managed to mine.
In addition, the number of miners increases every day, and the production of crypto-currency becomes more difficult, which reduces the income of miners.
Investments in ICO, as an alternative to mining.
Investing is a process very different from mining and requires a completely different spectrum of knowledge, but just like money is a passive way of earning. The abbreviation ICO stands for initial coin offer and is translated - the initial placement of coins, based on the technology of blocking, various companies thus attract investments by selling their own tokens (coins), which in the future will have to grow in value. In turn, this is similar to the IPO (initial public offering), this is when companies are issued shares for sale, which are traded to buy or sell investors.
Income from investing in ICO.
The income from such an investment can be quite different, we will consider several examples of successful projects where you could earn very good profits.
Project Stratis, the tokens of this company after the release cost only $ 0.007 in mid-2016, at the end of the same year their price rose to $ 10.60, that is, less than 1 year, investors were able to get 150,000 percent of the profits, who bought tokens at the time of their sale for $ 100, in less than a year could sell them for $ 150,000.
The Storj project, also a fairly successful ICO, the initial cost of the token is $ 0.010, for the year the price has risen to $ 1.78, which is 17800 percent of profit. therefore, having invested only 10 dollars, it was possible to sell tokens for 1780 dollars in a year.
There are a lot of similar examples with successful ICO projects, so you can conclude that you do not need to spend money on the acquisition of a mining farm, because you can earn with much less money by investing in various ICOs, even if you have 10-100 dollars per account for a year, you can earn hundreds of percent profit, with a minimum of risk. But still, the choice is yours, cannibalize or invest in ICO, everyone decides for himself.