Kryptex continuation
This post is a follow-up to my #steemit article that I posted 15 days ago.
During this time, I added another video card to my mining and thus my earnings on the computer increased a little!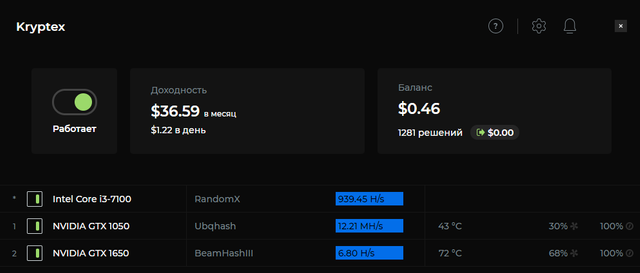 Just want to post a proof that #kryptex really pays. By the way, if you use the wallet https://wallet.advcash.com:443/referral/f55c8d20-4063-4985-8610-d0d76780a149, then payments come instantly!
Here's the proof:

Making money with #kryptex is easy enough. You just need to register in the program at this link https://www.kryptex.org/?ref=b98e990e then confirm your mail and install the program on your computer. And that's it, from now on you will be making money by doing practically nothing.