MinnowBooster : Insights on the MB Vote Value Calculation!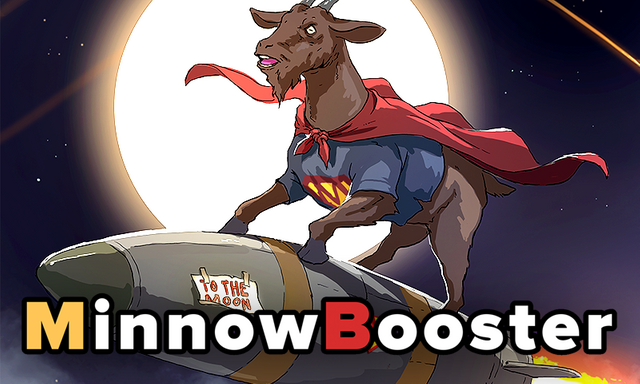 Here are some insights on the MB Vote Value Calculation...
Hey folks, @Steembusiness here with some details on the secret Minnowbooster Formula or how I like to call it, the Upgoat-Formula. It's the secret ingredient that guarantees every single one of you profitable upvotes on a daily basis and as we are quite sure that all of you might be interested into this, we would like to share some insight on it with you today.
Let's Start With The Basics
---
As most of you might know, the curation rewards actually increase during the first 30 minutes of a post. They start at 0% at the very first second and reach their maximum after 30 minutes at 25%. This being said, the author rewards decrease from 100% to 75% respectively over the same amount of time as we tried to illustrate below: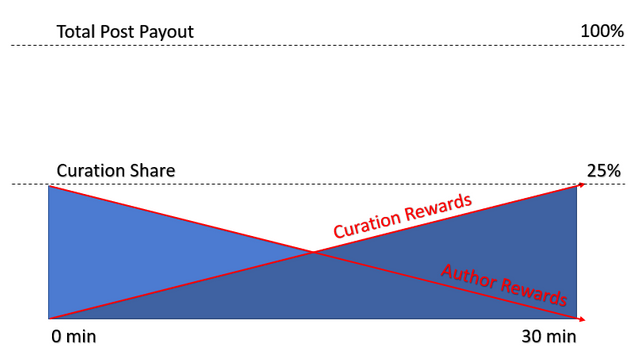 As this function is built-in into the Steem blockchain, it can't be ignored, for that reason our Formula takes it into account respectively. Therefore, just as shown below, the actual upvote value increases over time based on the exact moment the vote actually gets placed. This way it's guaranteed that the author of the post will always receive a profitable upvote of the same value instead of losing money through increasing curation rewards.

But That's Not Everything!
---
In case the formula would only include the above, Minnowbooster couldn't really guarantee you a profitable upvote though as the most important aspect of the whole equation would be left out - The current market prices of Steem and SBD.
Now it's honestly getting slightly complicated as the vote values shown on Steemit are actually not real $ values after all, but so called STU's. "STU" stands for Steem Token Unit and is used to refer to the post rewards shown on the post which consists of multiple values. In order to keep it simple we won't go too much into the details but rather use the following example to illustrate how the steem blockchain calculates a Payout: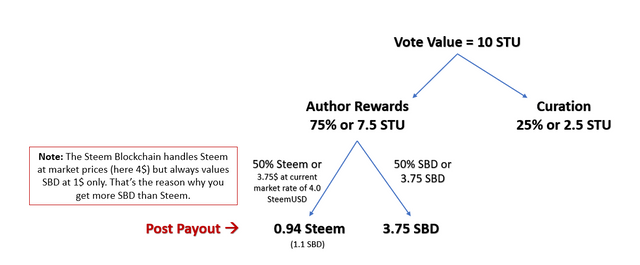 Let's now take it one step further and calculate the Post Payout in USD based on a realistic Minnowbooster Upvote Scenario. For the following illustration we assume that a User sent 10 SBD after 30+ minutes and therefore like above receives 75% of the total Post Payout: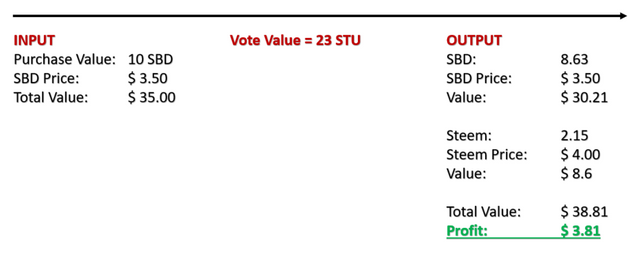 So you may see that by including the value of SBD into the formula, Minnowbooster won't cast any votes, which will end up with a loss for the buyer. Regardless whether SBD is currently valued at 1, 3 or 5$, Minnowbooster will keep its promise of profitable upvotes!
Our Final Remarks
---
We hope that this short excursion behind the scenes of Minnowbooster made it possible for you to understand the complexity of what's happening in the background after someone buys a Minnowbooster upvote. Nevertheless, in case there are any open questions left, please don't hesitate to reach out to us via a comment below or via Discord.



| Visit our website for more! | Subsribe to our YouTube Channel |
| --- | --- |
| | |
Join our Discord Chat

Get support and connect with us and other Minnowbooster fans!



We are always looking to improve @minnowbooster and try to keep you up-to-date whenever something changes. If you have any suggestions about what we should change or add to @minnowbooster, then please drop by and let us know!


Minnowbooster is a @buildteam project by
@thecryptodrive (witness), @cryptomancer and @reggaemuffin (witness)
---
This is a @steemvoter subscription payment post. Thank you to Steemvoter customers for allowing us to use your Steem accounts to upvote this post by virtue of your free subscription to the Steemvoter.com bot service. @steemvoter is proudly a @buildteam subsidiary and sister project to @steemsports and @minnowbooster.