MINNOW MONDAY - SEVEN TIPS FOR NEWER STEEMIT USERS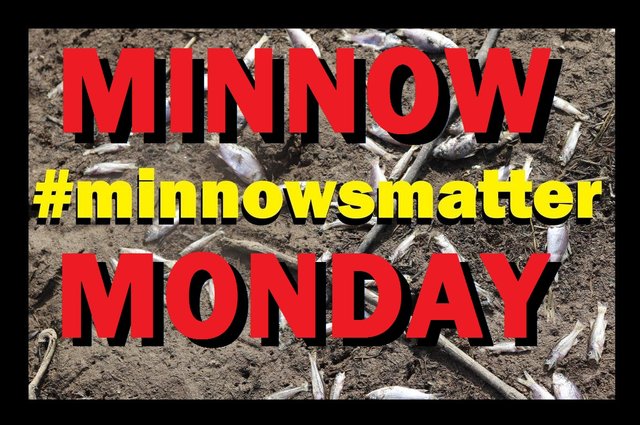 This one is for you my minnow friends!
---
For a while now, I've been hoping to compile a master guidebook of my advice for newer steemians. I've put out some great advice posts before, but they are mostly buried deep in my steemit history, so it's hard for minnows to find them. Anyway, I thought that it would be best for me to share some advice on a weekly basis, hence, "MINNOW MONDAY!"

SO, NOW YOU'RE A STEEMIAN
Whatever you were before, or whatever you're going to be, right now, you're a steemian. This is a good thing, but it's going to be tough. Money and feelings can be interesting things, especially when they are mixed. Since people hear that steemit can be a great way to make money, people usually arrive with certain expectations. Basically, a lot of people hope to get rich quick!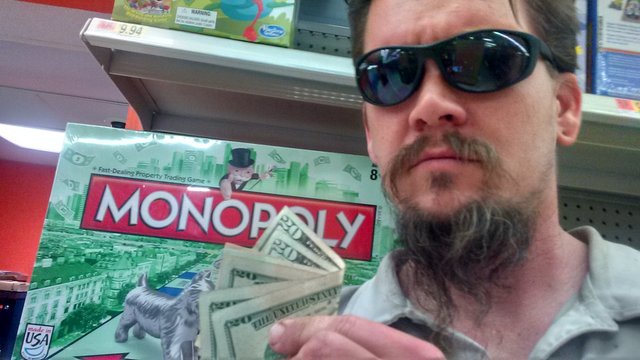 For many, it seems to be too good to be true, and the crypto is looked at like monopoly money or something. First off, let me tell you that STEEM and SBD are currencies just like BTC and USD, but before you get too excited, please allow me to put things into perspective a little more by sharing these seven tips.

SEVEN TIPS FOR NEWER USERS
This is a special edition to kick off my "MINNOW MONDAY" series. Each of these seven tips have already been shared, but they are still as valid today as when I first shared them. Moreover, I've hyperlinked the original posts for any minnows that may really want a pile of advice, so you can find some of my previous advice posts from over the years. Enjoy!
---
1: WATCH OUT FOR DISCOURAGEMENT
The very first thing that I'll shout at you time and time again is to overcome discouragement. Many, many people have become disappointed here on steemit and quit. In frustrating times, I have often been asked if I ever felt like quitting. YES. Really? Absolutely. Actually, I used to seriously think about quitting every two or three days. Sure, we can see that I'm glad I never did quit, but discouragement can tempt any of us. It is also worth mentioning, that MONEY is NOT always what discourages people. Sure, you may spend a long time on a post and get a few views and a few cents while others post a meme and make bank, which can be discouraging, but other discouragement can come too. A few times I've received comments and replies that I'd rather not deal with. These were also discouraging times for me. Again, thank fully I never did quit. To wrap up this section, I'll share this simple truth. If you quit there is NO CHANCE that you will succeed.
---
2: UPVOTES & COMMENTS
I cannot stress enough the importance of combining these two. I will also discuss them together, because I think that they should not be separated. If you like a post and upvote it, your name will quickly be buried if 20 or more people with more power upvote it too. Though it is possible to look up your name with some effort, most authors simply won't. This is why a comment is important. Also, a comment is more personal and actually conveys some of your personal "flavor" to the author you are upvoting. However, just commenting on a post, without the upvote, may not have the desired effect. There is a benefit to the interaction, but you will appear to many to just be fishing for followers or upvotes yourself, without being willing to give anything in return. I would also strongly suggest that you refrain from putting the same comment on every post that you see. We've probably all seen this occur multiple times. If you want to get flagged as a spammer, this may be a good method, but it does not really help build the community. When commenting, I would also strongly suggest that you read the post that you are commenting on. Be careful. Comments and Upvotes are very encouraging to many authors, especially when they are combined. They are a great way to show your support to the author, and many authors appreciate that. If they begin to reply to your comments, there is a chance to interact and build a relationship.
---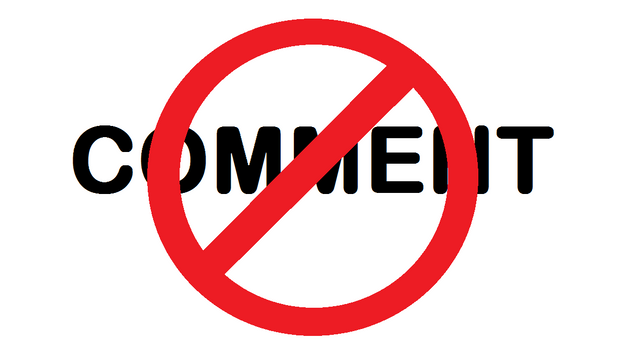 3: PROPER COMMENTING
Time and time again I have seen users attempt to comment on posts. I say "attempt" because although they certainly left a reply, the reply is incapable of having the desired effect. When a new user heads to EVERY POST on the trending page and leaves a comment stating "Nice Post!" it winds up looking really lame. When they are spaced out at about every 30 seconds, we know that this user obviously is not reading these posts, they are just commenting to try to draw attention to themselves. Trust me, it is VERY GOOD to use comments to draw attention to yourself through comments, but YOU want POSITIVE attention. When you are new and have 10 followers and make one post per day, it will be very hard for anyone to ever find you. But, if people can see your name thoughtfully commenting on posts, then people will know that you are here.
---
4: AUTHENTICITY
AUTHENTICITY – Being genuine and original in what you say and do. This pertains to your inner soul, and not your outward appearance, geographical location, or given name and physical identity. The thoughts and ideas being expressed would be your own, though they may have been influenced by others. I believe that it is best for us all to be honest and 100% authentic in what we post. None of us have to share anything that we are not comfortable with. If we choose not to share such things, nothing has been taken away from the authenticity of what we do share. The authenticity that we all should strive for is not sharing every detail, all the time, about all that we do or think. It is to make sure that we are honest and original in what we do choose to share. I DO NOT BELIEVE THAT ONE CAN TRULY BE GENUINE OR AUTHENTIC IN THEIR POST IF THEY ARE STEALING THE WORK OF OTHERS.
---
5: THE TONE OF THE TEXT
Unfortunately, when we type, our readers cannot hear our tone. Sure, on some occasions this can be a blessing, but often it can lead to problems. You may type something as a joke and the recipient may take you seriously. You may give a genuine compliment and the reader may interpret it as being sarcastic. How can we deal with this issue? Additionally, we are dealing with a global community, where many users may have a different native tongue than we do. When we try to interact in languages that are not our primary language, we may not always use the correct words, put them in the proper order, or spell them correctly. When we see posts or comments that are not exactly written properly, it may not be in our best interest to point out every inaccuracy, especially if we cannot do so in a gentle and loving way.
---
6: COMPARISONS AND DISCOURAGMENT
Steemit can be tough and it is hard not to compare yourself to others. Avoid comparing yourself to others, and focus on making sure that you are improving and progressing over time. Also, realize that the only way you are guaranteed to fail is by quitting. As long as you do not quit, you have the possibility that you will do better. If you quit, that possibility is removed. Do not get discouraged.
---
7: WORK YOUR BUTT OFF
Sometimes there is no other way to get things done. Quality content will often get overlooked until a user builds themselves up in the steemit community. Often, this will take a lot of hard work, for a very long time. Eventually (and hopefully) there may be a return on that investment.
---
---
Hopefully some of you found that helpful! I'll be back next Monday with another one!

As always, I'm @papa-pepper and here's the proof: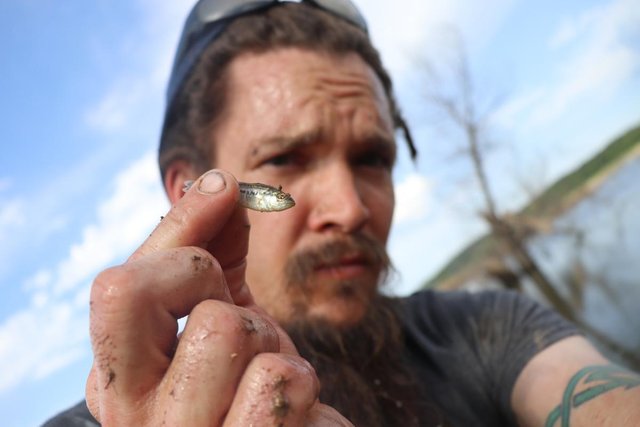 proof-of-caring-about-minnows

Until next time…

GIF provided by @anzirpasai
---
---