$$ The future of Bitcoin and other Cryptocurrencies $$
Future of cryptocurrency: Will cryptocurrency replace national currency?
Despite these negative aspects, there is still great potential for cryptocurrencies to flourish, and murmurs are already being heard of its potential to replace national currencies one day. This is the opinion of Google's top-rated futurist Thomas Frey, who predicted that, by 2030, cryptocurrency will have a significant impact as a medium of exchange.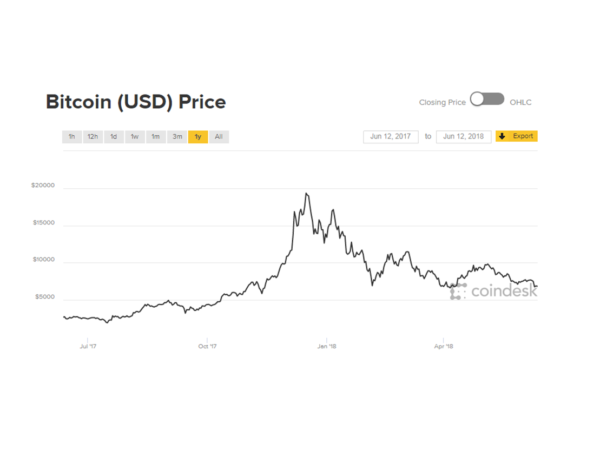 He said: "Cryptocurrencies are going to displace roughly 25% of national currencies by 2030. They're just much more efficient, the way they run."
Institute for Global Futures CEO and chairman Dr James Canton said that the surge in popularity of cryptocurrencies represents "the legitimisation of a new asset class emerging alongside the traditional global economy".
"I'd say you can expect an exponential increase of new investment vehicles to come from crypto-finance," he added.
Others were more cautious regarding the future of cryptocurrency.
Murko tells Verdict: "Bitcoin might not replace all of the existing systems, but it adds a new layer of value – similar to how we still have regular postal mail and fixed-line telephones even though we have Facebook, Skype, and Gmail. The impact has already proven to be significant.
"Other currencies will probably play a different, more focused role and people may use Bitcoin to store or switch between these other currencies. Something like a global reserve digital currency, not unlike the US dollar in the current financial system."
Some altcoin developers are also aiming to use cryptocurrency to incentivise positive choices by users, especially regarding the environment.
Energi Mine CEO and co-founder Omar Rahim said: "There is very little attention paid to the concept of using cryptocurrencies in an environmentally positive way. Instead of thinking about personal gain, we should instead focus the narrative on how they can be used for the good of society. A cryptocurrency-based tokenised reward system would allow for rewarding people for positive behaviour in a way that could create long-term positive change.
"Energi Mine is currently using this idea to incentivise people to make environmentally friendly choices, giving people a tangible financial reward in the form of Energi Tokens (ETK) for positive changes in behaviour. In this way, cryptocurrencies can have a positive environmental impact rather than a wholly destructive one."
Sequant Capital CEO George Zarya tells Verdict: "Cryptocurrency is likely to become more institutionalised as the years progress. Despite launching onto the investment scene with much fanfare, it is important to remember that it is still young and needs to mature in the market. A more mature market will lead to increased investment from professional investors such as hedge funds, further legitimising cryptocurrency in the financial sector. This will naturally lead to tighter regulation and controls to protect investments and legitimise businesses that work in the sector.
"As time goes on, cryptocurrencies such as Bitcoin will be viewed less as a means of payment and more as an asset class. And introduction of stable coins will popularise cryptocurrencies as a payment method. In short, the future will bring increased controls and reliability to the asset, allowing individuals and groups to invest and bank with security and ease."