Free upvotes in 5 steps
  Hello dear steemians! 
               It's been my 3 week on steemit and I am exploring ,meeting new people, chatting around in different groups . I keep on searching different platforms to help newbies on steemit. I was introduced to this wonderful platform called @minnowsupport program by @nichan .At first I hesitated to join but when I joined I found the wonderful people like @aggroed@justcallmemyth @nicNas and so many other people who keep guiding every member in the @dicordchannel.
i am rewriting this one because every day new people are signing up on steemit so it will be helpful.

 It's very easy to join and great platform to support newbies on steemit If you're ready to join a Steemit Community with potential and start growing your following and getting those upvotes, just follow the steps!   
 


 TO Get Started Follow Simple 5 steps:- 
                           Step 1 
Join Discord Channel( https://discord.gg/E4t4efP)
First time may require signup which is very easy.  
Step 2 
After signing up go inside Discord Channel Go to registration section that is in channels list

type in $register username in the chat box 
 Follow the instruction given by @banjo and @minnowsupport bots
 Here is screen shot of what they may ask and please do not use the memo shown in pic use your own memo.   

                                        STEP 3 
 SteeemVoter signup is required which is just a minute task
 
Once you finished signing up, Add your account don't worry I will guide you. 
1. Click on add new account
 2. Give your username and private posting key(obtained from wallet in your profile by clicking show private posting key)
 3. Now click add account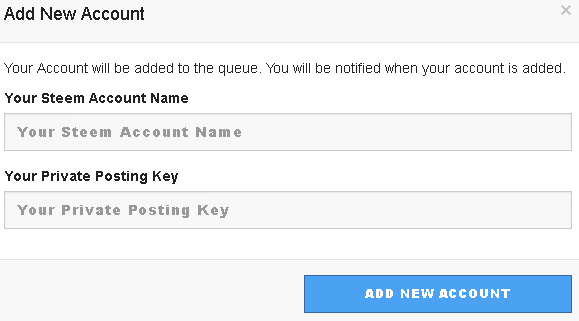 After this you have to wait until your account is approved by @aggroed
 
After linkage of profile you will have to add the rule like given below   

 Take screen shot and save it for final step. 
                                            Step 4 
Signup for Streemian account. 
Here is the link : https://streemian.com/ 
Register your account there
After finishing this step Unlock your Steemit account.     
                 Hint: Members Say SteemJS Has Been The Best Method Now follow the steps below:

 • Go to the top of website and click service.
• Then click curation trail.
• Just select minnowsupport trail.   

Set the trail anyway you want: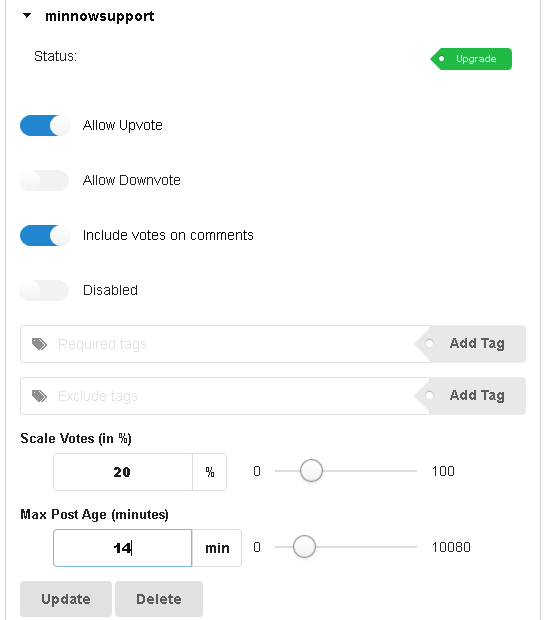 Once done minnowsupport should appear in your Trail
Your Trail:   

Take screen shot and save for final step. 
                                               Step 5 
Go back to Discord Channel and send screenshot to @aggroed via direct message
Once @aggroed verify your registration that you are Member of the most helpful channel Congrats!!!   

Special thanks to @benjojo who donated 110,000 SP to this cause we are in your debt .
Moreover i make promise to help people who want to join project and i mean it feel free to ask any queries :) 
                                     Upvote ,Follow ,Resteem !