Need more attention for your posts? Here is the answer!
Monday Madness! Start your week with a smile.
Gosh, it's Monday again!!! What to do, what to do on this dreadful and awefulllll day?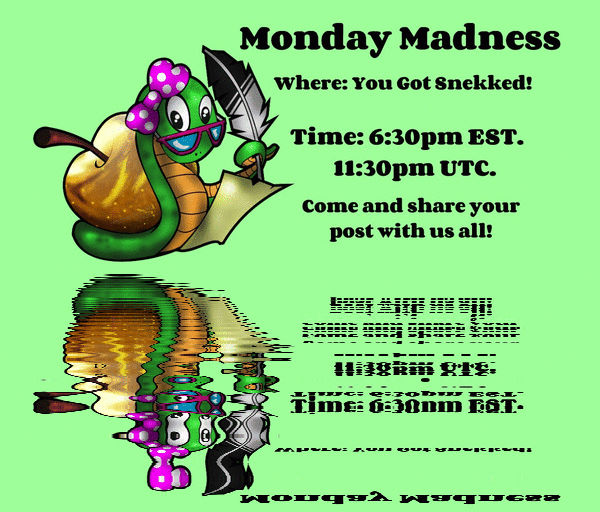 Come and promote your own post on Monday Madness and have a good start of your week!
Guess what? We are doing it again TODAY and we hope that you will join US! Because together we can have so much more fun and happiness! Why always be serious? There needs to be time for laughter and happy bubbles in between! The start of the week is not always FUN BUT.... Join us for a laugh and a share and your week will start better from now on for sure!
Tonight, we are going to change things up a bit and surprise the people who will attend! What it's going to be is going to be duuhhhh surprise but be ready! Perhaps you will talk more than you thought you would!


CLICK HERE TO JOIN THE SNEKKED SERVER


It's that time of the week again... Yupp Mondays... Dreadful, painful Monday! BUT... FEAR no more because from NOW on your MONDAYS will be the best ever! Come and join us on YOu Got Snekked for the Monday Madness with Bug and Snek!


CLICK HERE TO JOIN THE SNEKKED SERVER


You can promote your post (On voice only) and this will hopefully bring you more eyes on your amazing post! Next to this we will make sure to have fun! Because that is the most important thing! We want to make people happy and in days and times like these, we all can use a little more laughter! We are doing this show on our own wicked little ways so you might up ending laughing your socks off, or your pants!


Feel free to invite all your friends as well if they want to promote a post! Everyone is welcome to join our group! Posts from all platforms are welcome as well because you got snekked is active on multi platforms!


CLICK HERE TO JOIN THE SNEKKED SERVER


Monday Madness with Bug & Snek!

Ever felt like Monday is the worst day of the week? Like Mondays should be banned from life?
Fear no more! We are here to turn your miserable Mondays into MONDAY MADNESS!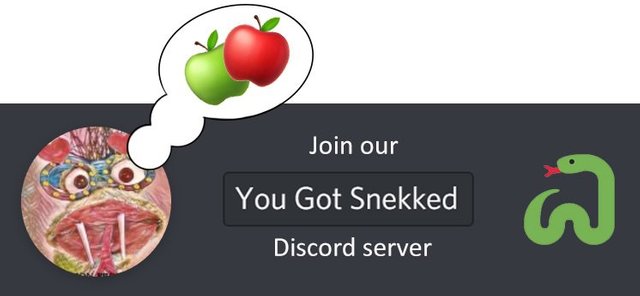 JOIN US ON DISCORD!
To be able to be on the show you need to be in our Discord group! So, don't hold back and slither your way in there so you can be part of something amazing!! ((Cough cough))
Hope to see you there!
Bring a good post and a smile and we are ready to go!
Best wishes
@thebugiq & @poeticsnake