MoneroV Hardfork This Week - My Views & Strategy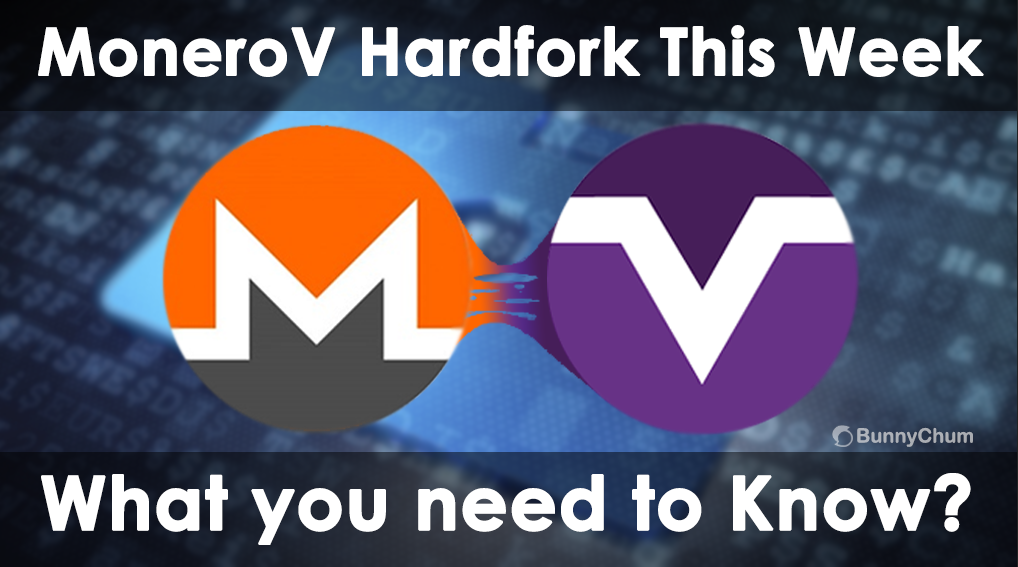 Monero has been a top privacy coin from past couple of years. Majorly used in a transaction method on the dark web or Tor browser. When it comes to privacy and anonymity Monero is one of the safest bet for most of the users.
We have seen many hard forks in past 12 months including the king "Bitcoin". This is the time for Monero hard fork and according to official announcements MoneroV will be introduced to us.
What is MoneroV?
MoneroV carries the exact same features of Monero in almost every aspect. MoneroV will be launched with the ticker XMV from XMR (Monero). The only difference I could find in Monero & MoneroV that XMV will be the total coin supply.
Monero is not limited to maximum coin supply which makes it unlimited but with this hard fork MoneroV is getting introduced with total coin supply of 256 Million XMV. Other than this both are very much similar to each other, at least for now.
MoneroV Hard Fork Details
MoneroV Hard fork is going to occur on April 30th, 2018 in about 7 Days at block number
1,564,965
. This time Monero owners will be getting MoneroV on 1:10 ratio. Which means if hold 1 Monero (XMR) you will be rewarded with 10 MoneroV (XMV).
My Views
Since, this time one of the top Privacy coins is getting hard fork which will produce another privacy coin. This is something I am not able to digest just because Monero Team is already quite active. Recently we have seen a fork in Monero for Algorithm upgrade to battle against ASICs. Monero Team, in my opinion, is working pretty hard to keep it GPU friendly for true decentralization.
MoneroV is not going to make much difference, I believe because when it comes to privacy we already have few coins that are performing very good. Introducing another privacy coin with same exact features is not something, I am excited about.
My Strategy
Monero is showing positive signs in the market, which usually happens with every coin when there's a hard fork. Traders try to claim new coins out of it. This time since I am not interested in MoneroV my strategy will be to place buy orders and exit couple of hours before hardfork.
If someone is interested in claiming their MoneroV. I highly suggest to move your Monero (XMR) from the exchanges and keep it them in your wallet. After the screenshot of MoneroV claim your coins after withdrawing all of your XMR from holding wallet before using the private key, just to be safe.
Please share your thoughts on MoneroV hard fork in the comment section below.
Disclaimer: I am not a financial advisor, everything I've mentioned above is my own opinion and should not be considered as financial advice. I encourage everyone to do their own research before investing in any cryptocurrency.


Join us on Discord: https://discord.me/SteemBulls