Qiebee: The Customer Loyalty Management Solution & its Business Derivatives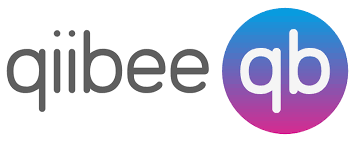 Qiibee is a customer loyalty management solution built with blockchain technology. The company's website is www.qiibee.com.
Customers appreciate rewards for their patronage. Rewarding customers for their patronage psychologically motivates them to come back for more. In some words, we will look into how Qiibee will change the loyalty sector, the advantages of free exchange of all loyalty programs, the downsides of the current conventional fragmented loyalty programs and my personal experience with a brands adopting a conventional rewards.
Furthermore, I would suggest other profitable business concepts/models that Qiibee can add to the list of products and services they offer, to expand their business and increase their clientele.
HOW QIIBEE WILL CHANGE THE LOYALTY PROGRAM SECTOR
Blockchain has given birth to digital currencies. So customers can be rewarded with Qiibee's digital currency. With a unified rewards system, Quibee will provide a wallet to all categories of users (goods vendors, service providers and the customers). In this wallet, the Qiibee currency can be stored and will be transferable to any other wallet in their blockchain.
With Quibee, vendors can decide how much Qiibee currency they want to charge for their goods and services. Qiibee digital currency can now be one of the currencies in which vendors and customers/clients can transact businesses.
Qiibee will have the platform to offer related and needful solutions to their affiliates. Some other business models that will be successful, and can be derived from the current Qiibee Business model are stated below in this write-up for Qiibee's management consideration.
Considering the fact that it could cost firms, 5 – 25 times more to acquire a new customer/client, than it would cost them to sell to an existing customer, it is then necessary to have an efficient Customer Loyalty Management System. Qiibee will achieve an effective system leveraging on the blockchain.
THE ADVANTAGE OF FREE EXCHANGE OF ALL LOYALTY PROGRAMS:
Having a free exchange between various loyalty programs will improve the customer experience. The Quibee token can be a currency with which trade of products and services can be transacted, in addition to fiat currencies. The advantages of adopting blockchain technology to customer loyalty rewards programs include the following (but not limited to);
1. Cost Reduction: With smart contracts, companies can save system management costs that would have been borne by them if they still adopted old conventional loyalty management systems. They would have borne the costs for managing transactions such as issuance, redemption, or exchange of a reward.
2. Eliminates Risk of Fraud: With Blockchain, hack can be eliminated with security. So, companies can eliminate fraud across multiple outlets and redemption centers globally. Issues such as double spending, impersonation, abuse, etc are eliminated.
3. Real-Time Process: With blockchain, records of issuance, redemption, or exchange of a reward can be updated in real-time in a secure environment.
4. Increase Redemption Rate & Sales: With digital assets/tokens, customers are encouraged to come to the vendors more often for redemption. Their regular visit will increase sales, as most times, they would need to add some spending to make up enough amount that can make a purchase. This will give the vendors more profit; afterall, the vendors only give rewards out of the profits made from customer's purchases.
5. Increase Brand Awareness: This new approach will increase brand awareness for vendors. Customers will freely walk into any shop/office that displays Qiibee logo, which signifies that they are affiliated to Qiibee. So, Qiibee partners will be a preferred choice for consumers.
6. Targeted Marketing: Qiibee can retain the database of users and do targeted marketing of products & services of Qiibee Vendor Affilliates to their users, by using data of users' location and behaviors. This is another way to increase traffic to Qiibee partners.
7. Conversion To Other Currencies: Qiibee tokens can be easily converted to other digital and fiat currencies, as they will be listed on digital asset exchanges.
In all, these advantages and more improve customer experience.
THE DOWNSIDES OF THE CURRENT CONVENTIONAL FRAGMENTED LOYALTY PROGRAMS
There are downsides in the current conventional loyalty rewards systems. These flaws make room for improvement leveraging on the blockchain technology. There are flaws such as;
1. Double Spending & Fraud: Because people seek and find ways to manipulate and cheat in conventional systems, the old systems cannot be considered fit. Fraudulent customers sought and found ways to beat the old systems. Some alter the figures in their cards or slips to be able to claim more.
2. Points are limited to Brands: In most cases, the points earned cannot be spent outside the premises of the vendor being patronized. This limits the benefits to customers.
3. Increased Operational Cost : Vendors most times needed to employ more labor and purchase more resources to manage their rewards systems. This increases the cost of running conventional loyalty rewards systems.
4. Fear of Liability: With conventional systems, vendors had to fulfill their claims and promises from their purse, even when the cost of products and services rises. But with digital tokens, a rise in the value of Qiibee tokens will be an advantage to Vendors.
MY EXPERIENCE WITH CONVENTIONAL LOYALTY PROGRAM
I have had experiences with two(2) banks rewarding customers for loyalty
Firstly, I am a customer of Guaranty Trust Bank (GT Bank) in Nigeria. GT Bank gives points to customers for using their mobile transfer services to transfer money from customer account to other account. The rewards are given in form of GT coins. These coins are redeemable for phone call credits.
The Limitations: These GT Coins must be redeemed within one month. If they are not redeemed within one month, they will expire and cannot be carried over to the next month.
With Qiibee, the rewards will be a unified currency that can be redeemed across all Qiibee partners and exchanges where Qiibee crypto currency is listed.
Secondly, I am also a customer of Access Bank Plc-a Nigerian Bank. They encourage customers to use their digital channels by crediting customers with points for using their Debit Cards on their ATMs.
The Limitations: These points are not as unique as digital currencies.
OTHER QIIBEE BUSINESS DERIVATIVES: MY SUGGESTIONS FOR QIIBEE MANAGEMENT CONSIDERATION
I would like to suggest other business derivatives that will be compatible and helpful to Qiibee users and the Qiibee Business Brand. They include;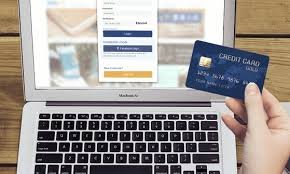 1. Qiibee Payment Gateway: These days, most purchases are conducted online. Vendors leverage on e-commerce opportunities to sell their products and services. Note that they would need to collect payments from their customers and clients. They would need a payment gateway. Since these vendors would already be using Qiibee, I suggest the introduction of 'QiibeePay', a payment gateway that can be integrated to vendors' e-commerce websites. 'QiibeePay' should be able to collect payments made in the Qiibee digital currency in addition to fiat currencies such as US Dollar, Euro, Pounds Sterling, and fiat currencies of countries where Qiibee is present. Nigeria as a case study is a potential market for Qiibee & 'QiibeePay' seeing that Nigeria is still a virgin land with respect to technologies. A Concept such as Qiibee will sell. Now, vendors don't need to use a separate loyalty program solution and a separate payment gateway provider. Qiibee will be an all-in-one solution. Other West African & African Countries will surely love Qiibee Solutions. Also note that these solutions can be implemented in other countries of the world.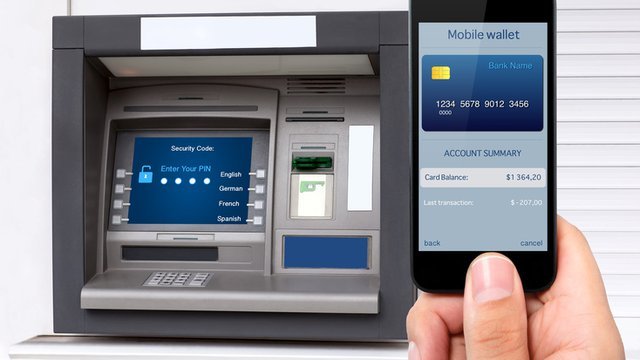 2. Qiibee Credit/Debit Cards Solutions & Mobile Payments: Qiibee could also consider providing Qiibee users with Visa and Qiibee enabled cards for a fee. This cards can also allow users to have access to spend their fiat currency balances in their Qiibee wallet across ATMs and POS terminals which are affiliated to Visa and Qiibee globally. Quibee can provide mobile apps versions of wallets with which payments and transfers can be made using smart phones. This way, Qiibee will soon become a major payments services competitor and a household brand in few years.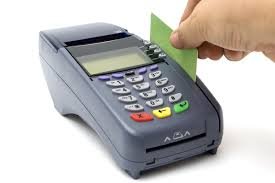 3. Qiibee POS Terminal Solutions: In Nigeria & Africa as a case study, POS users are increasing by the day. Customers are readily paying for goods and services with their credit and debit cards. Such is also obtainable across the globe. Qiibee can provide POS Payment services & devices to their vendor users to aid payment collection via credit and debit cards. These money collected can also be stored in their Qiibee wallet.
Note that these three suggestions above are services that can be provided by different vendors. When Qiibee adopts and provides these services, the Qiibee brand will spread further and gain clients trust. This helps to increase profitability for Qiibee brand.
Written By:
Joseph Onyinyechi Joseph MSc.
Image Source for POS
Image Source for payment Processor
Image Source for ATM and Mobile Wallet
Image Source for Qiibee Logo
qiibee2018
This is a Submission For 350 STEEM + 60 Bonuses + Airdrop ~ Sponsored Writing Contest: qiibee which is a contest Presented by @originalworks
For more information about the Qiibee Services, please visit their website at www.qiibee.com