Is The Stock Market Really "Due" For A Big Drop? Have A Look At This Chart. By Gregory Mannarino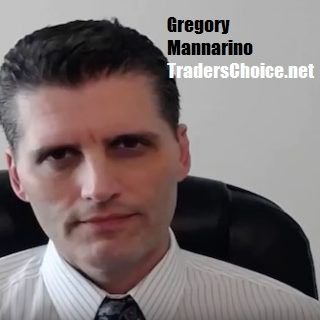 Have a look at the chart below.


What you are looking at is a major divergence between what the S&P 500 is doing, and high yield bonds over the last 10 years. This divergence really got started in 2012, and the red line denotes where we are today. What this chart is demonstrating is the difference in performance between stocks and high yield debt however, we are reaching extremes-meaning one of three things will happen. (Possibly a combination of the three).
Stock market valuations will come down or
Junk bonds will rally.
Some combination of the above 2 will happen.
It is hard to argue that stocks are not overvalued, so what this divergence should tell you is stocks are in fact due for a substantial pullback. Now just because this diversion exists does not mean that stock market valuations will return to more normal levels any time soon, it means we need to be mindful that a drop in stock market valuations is coming.
While it is virtually impossible to exactly time when a correction in the price action of anything will occur, just being mindful that one is due allows you to plan ahead and be ready when it does-and that puts you light years ahead of most other investors.
Gregory Mannarino, "The Robin Hood Of Wall Street."
BEAT THESE MARKETS FOR FREE. On My Website: Charts Of Bonds, Gold, Silver, Bitcoin, STEEM, Ripple, Ether, Litecoin, SLV, GLD, MORE! Click here: https://www.traderschoice.net/
PLEASE PAY IT FORWARD. This is an animal shelter which I personally support financially with monthly donations. Please adopt homeless pets. https://animalfoundation.com/