Lions! The Stock Market Is Sending Us Clear Signals, And We Need To Pay Attention. By Gregory Mannarino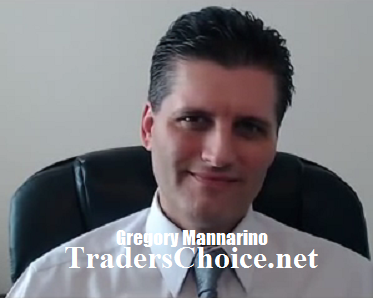 On August 2, 2017 the Dow Jones industrial average hit 22,000, and as I predicted in the video below which I did the day after Dow 22,000, it absolutely was short lived.
**Watch the video below which I did on August 3 (the day after DOW 22,000), in which I stated clearly that the Dow Jones industrial average hitting 22,000 would be short-lived and why. (Important).
The current dynamics in this market looking forward, are undoubtedly flashing yellow if not red.
This market needs to pull back, and I have been outlining this fact as of late.
Yesterday, (Friday,) the US 10 year yield hit 2.169% dropping from the previous trading days.
What this should tell us, simply by watching this yield drop lower, is cash is making its way again into the perceived safety of bonds.
This movement of cash into bonds could signal more losses coming across the major stock indices.
As traders we should welcome a pull back with open arms, because in order for this market to move meaningfully higher, a 5% correction at a minimum is needed, (IMO).
IMPORTANT! My 2 Buck book sale is going to end SOON! If you want any of them, GET THEM NOW. Click here: http://www.lulu.com/spotlight/thegameisrigged
Gregory Mannarino @marketreport