Now Here Comes The Fed. To Push Stocks Ever Higher! Gregory Mannarino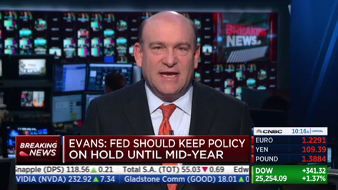 JUST LIKE I SAID WOULD HAPPEN! Out comes The Fed. To calm markets, "Chicago Federal Reserve Bank President Charles Evans on Wednesday said he would like to wait until mid-2018 before raising rates." Incredible...
Gregory Mannarino, "The Robin Hood Of Wall Street."
$$$ RIP THIS MARKETS FACE OFF 100% FOR FREE. Click here: https://www.traderschoice.net/
Into Crypto's? The free charts on my website of Steem, Bitcoin, Ripple, Ether, and Litecoin, are all LIVE 24-7. Click here: https://www.traderschoice.net/
PLEASE PAY IT FORWARD. This is an animal shelter which I personally support financially with monthly donations. Please adopt homeless pets. https://animalfoundation.com/