The Yield Curve Is About To Invert, And History Says Stocks Will Plunge. By Gregory Mannarino
Listen to the main stream media financial channels and even if you hear a peep about the current yield curve it would be shocking.
This issue with the current yield curve cannot be ignored, and is something I have been talking about for at least a year.
At this time we are very close to a yield curve inversion.
Why is this important?
At the top of the DotCom bubble as well as the 2008 Stock Market crash the yield curve looked nearly identical to how it does RIGHT NOW. (Chart below).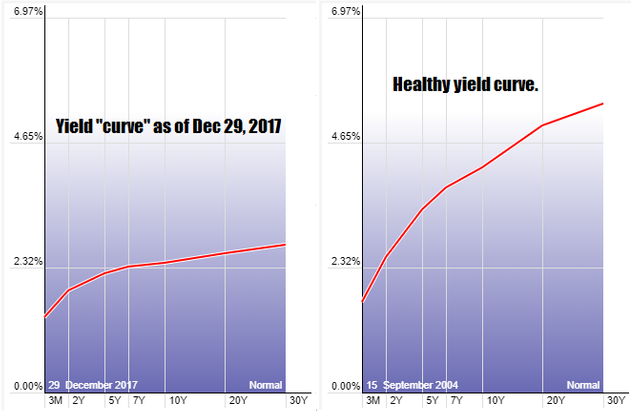 NOW before you sell all your stocks and run for the hills, I want to be very clear.
The current yield curve is no doubt sending a warning however, this situation DOES NOT mean a stock market meltdown is imminent, it means that if it does not normalize, and frankly I do not believe it will, a stock market crash WILL OCCUR with a relatively short period of time. The timeline for a market crash is difficult to pin down however if history is a guide, and the curve does not normalize, we can expect another stock market crash in the not so distant future.
Gregory Mannarino, "The Robin Hood Of Wall Street."
***Everything you need to to beat this market can be found right on my website, ALL FOR FREE. Click here: https://www.traderschoice.net/