Today's "Pressure" On Cryptocurrencies Is Bearish For Stocks. By Gregory Mannarino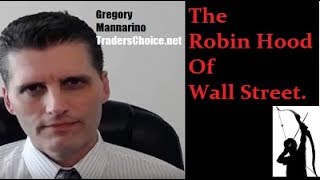 Cash making it's way either into or out of crypto's has proven to be a measure of risk, a leading indicator in fact, for stocks.
It seems that after the recent selloff in stocks, and what appeared as a V-shaped recovery, well stocks are stalling-and cash is also coming out of cryptocurrencies.
I view this as a short term bearish signal, one in which we can capitalize on!
By watching closely using a technical trading system, I believe that we can get darn close to entering a short position say against an index and take advantage of a new drop in stock prices.
Happy Trading!
Gregory Mannarino
$$$ RIP THIS MARKETS FACE OFF 100% FOR FREE. Click here: https://www.traderschoice.net/
Into Crypto's? The free charts on my website of Steem, Bitcoin, Ripple, Ether, and Litecoin, are all LIVE 24-7. Click here: https://www.traderschoice.net/
PLEASE PAY IT FORWARD. What good deed will you do today!
Live with purpose, make a difference.