Time to Cash in Free Money for Your Reputation- Byteball to Delicious Pizza! (Or Whatever you Want)
Calling all of the stragglers that have yet to sign up with byteball!
---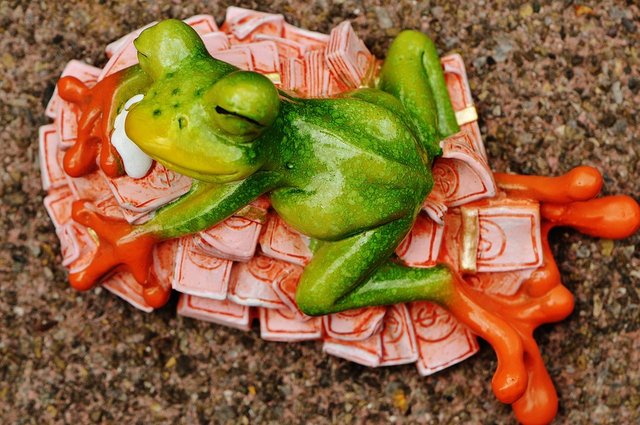 Money frog knows what's up.
---
The time is now to get paid for all of your hard work earning that glorious, glorious reputation! There have been many concerns that have kept people from joining up. I'm here to tell you that you can lay those concerns to rest!
The money is real and tradeable to bittrex right away! (I bought pizza! Crypto pizza!)
The only information that byteball needs is for you to verify your account through steemconnect, the trusted and reliable source for all log ins associated with steemit! (That only needs your posting key!)
---
The reward tier:
Reputation 30 or above: $10.00 reward
Reputation 40 or above: $20.00 reward
Reputation 50 or above: $40.00 reward
Reputation 60 or above: $80.00 reward
Reputation 70 or above: $160.00 reward
My ref link: https://steem-byteball.org/#GG6AIKDIPJG2QT5XFGWBJ7EE7BCZ2LEG
I also made a super handy post to walk you through the process with screenshots!
You can also contact me on Discord with any questions! My name is stitchybitch#3623 or you can join my server if you are having a hard time getting in contact through direct message!
---
Now why should you use my ref link, you might ask?
Well, because I'm bee's knees! The cat's pajamas!

Also, I'll tell you jokes while you set up your wallet! In the event that my jokes are too terrible, I will substitute them with cute animal pictures if you so choose!

My customer service is amazing!

I swear a lot! (or not, if you don't like that kind of thing!)

You will be helping me out! I have had a bit of an emergency expenditure come up and the referral bonuses will help me more than you could ever know! We both get free money! And you get to help out a groovy chick in need!

I'll love you forever? Platonically and from a distance, but love is love!
Really, the reasons could go on and on but I don't want to bore you! You've got a wallet to download!
Once you've downloaded the wallet on your computer, phone, or tablet, please message me, tag me in the server, or if you must, even comment here! I will get you set up with the fee you need to get going (and a little extra) and you'll be on your way!
---
Happy Friday, let's get you some free money!
---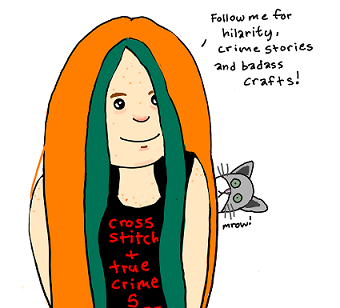 Image credit to pixabay, gif credit to giphy!