Bitcoin Comment / Estimation / Foresight
hi guys.
I think the decline of bitcoin will continue for a short while.
According to the analysis I made, the return zone between $ 7000- $ 6500...
touch the support channel for the last time and it will be make a big leap ...
BTCUSD H4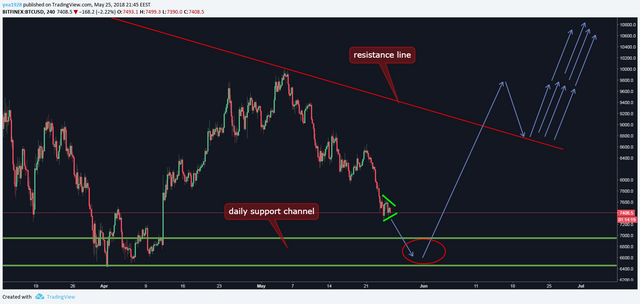 BTCUSD H1