Shroomsville........!
It's Friday... and it's FungiFriday by @ewkaw!
I haven't posted shrooms for awhile, as there haven't been any sightings - the weather has been hot like crazy... and frankly, there aren't many spots for shrooms here
But, recently, I thought my eyes were playing tricks when I spotted what I thought were some unlikely white polka dots around a tree stump! Polka dots? Yeahhhh, white ones - small ones, slightly bigger ones too!!
Turned out they were cute lil mushroom cups the size of a 10 cent coin (1-1.5cm diameter) in size
Cute, but I didn't think any more about them... until... a couple of nights later, when I came home late and saw these....
---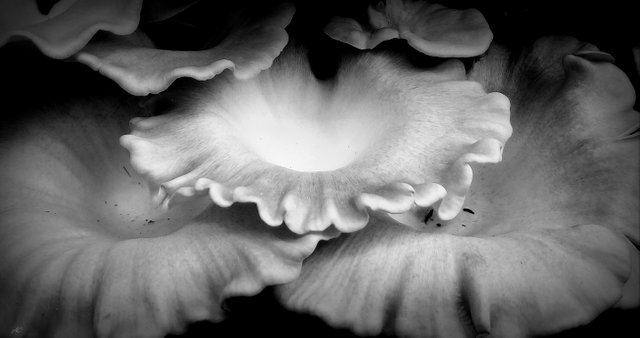 Seeee....
---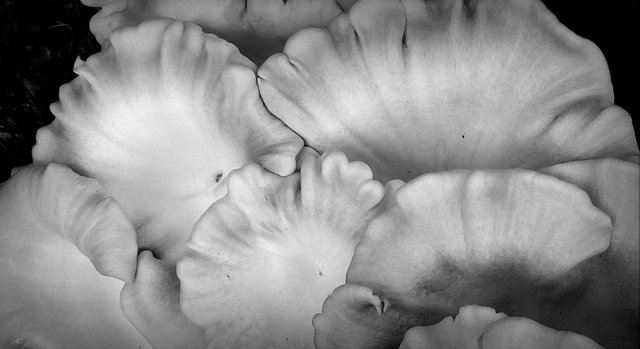 ...and these...
---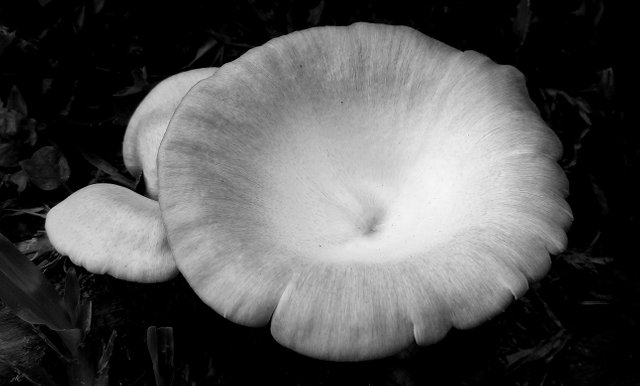 ...and this!
Apparently, those "lil cups" bloomed and blossomed!
And they were huge!
And frilly
and pretty!
I thought they were anyway...
---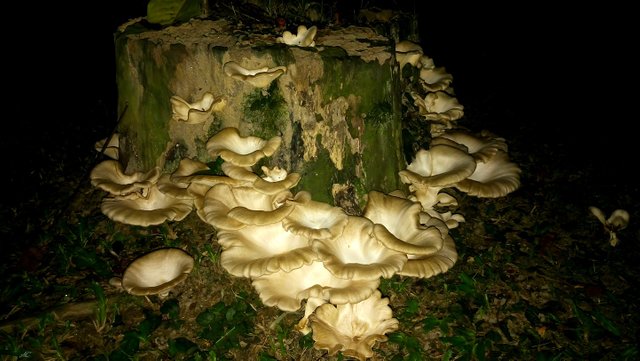 This is what I saw walking past that tree stump...
---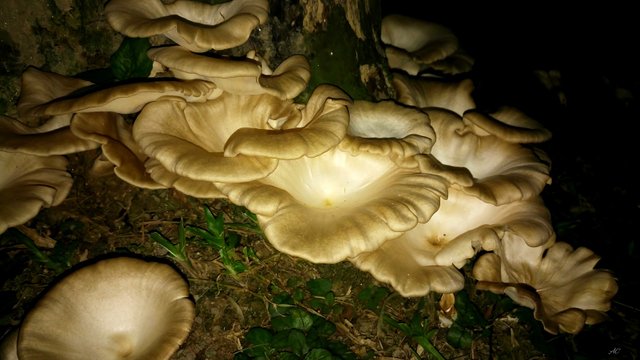 I normally don't like using the mobile phone with flash
But this seemed to work
They gleamed... in the light
And looked like gold!
Seriously!!
You don't agree?!
---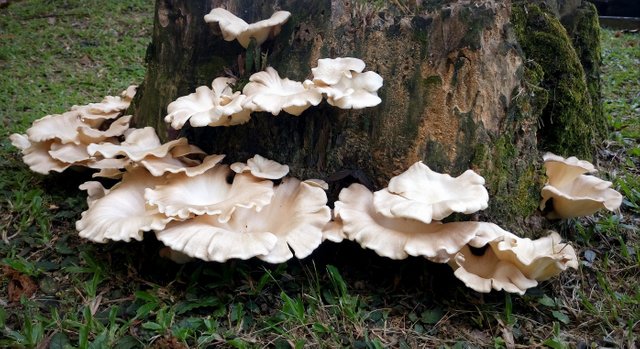 Told myself to remember to catch them in the daylight
They were almost surrounding the stump
Frilly edged, and still pretty!
---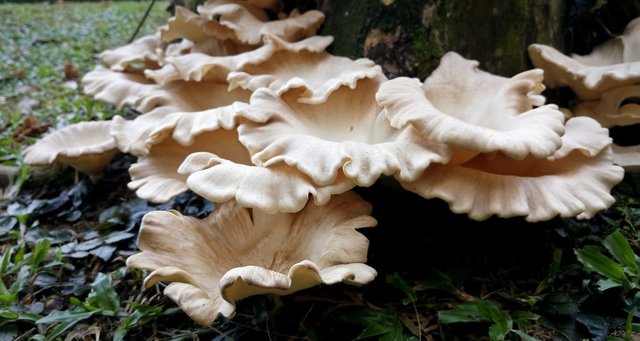 ---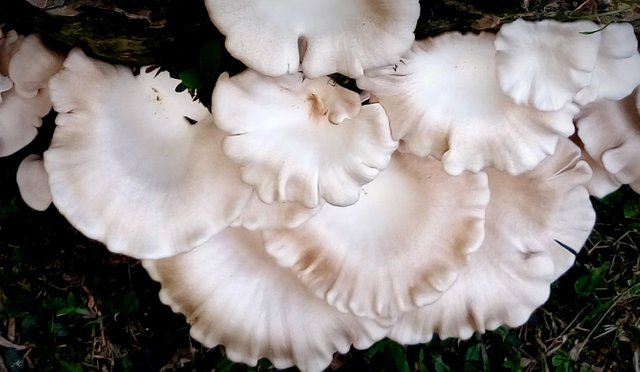 I caught them from all angles!
Even from the top
I told myself I will try to follow their growth and progress even until they dry up and drop off!
The next day, almost half of them disappeared!
The bigger, more juicy looking ones - the prettiest!
I was beginning to think they're edible....no?
Well, there were no traces of them being trampled
Or plucked mischievously and throw away
They seemed to have been neatly trimmed away
(and into someone's pot or pan!)
Anyone know if these look edible?
---
Captured with SONY Xperia M5 | © image & text original content | click image for full screen view
Posting this for #monomad by #monochromes ~ original ideas by @brumest
---



I'm with QURATOR... Are you?