Monomad - Monday (Macro) - Spawn of Ungoliant
Macro photography is a lot of fun, so I see Mondays being a frequent Monomad favorite for me. Turning again to my back yard, this time I was after something with legs.
My kids helped with the hunt. My daughter shouted out that she found a spider, and the decent sized arachnid was considerably speedy. I waited for the right moment when it stopped running. I'm not overly arachnophobic, but I wasn't exactly looking forward to laying on the ground a couple inches in front of this critter.
She was still enough for me to get in position and snap a couple of shots. Reviewing the freshly captured images as the spider scrambled away in the moss and grass I couldn't help but be reminded of Tolkien's ancient creature Shelob.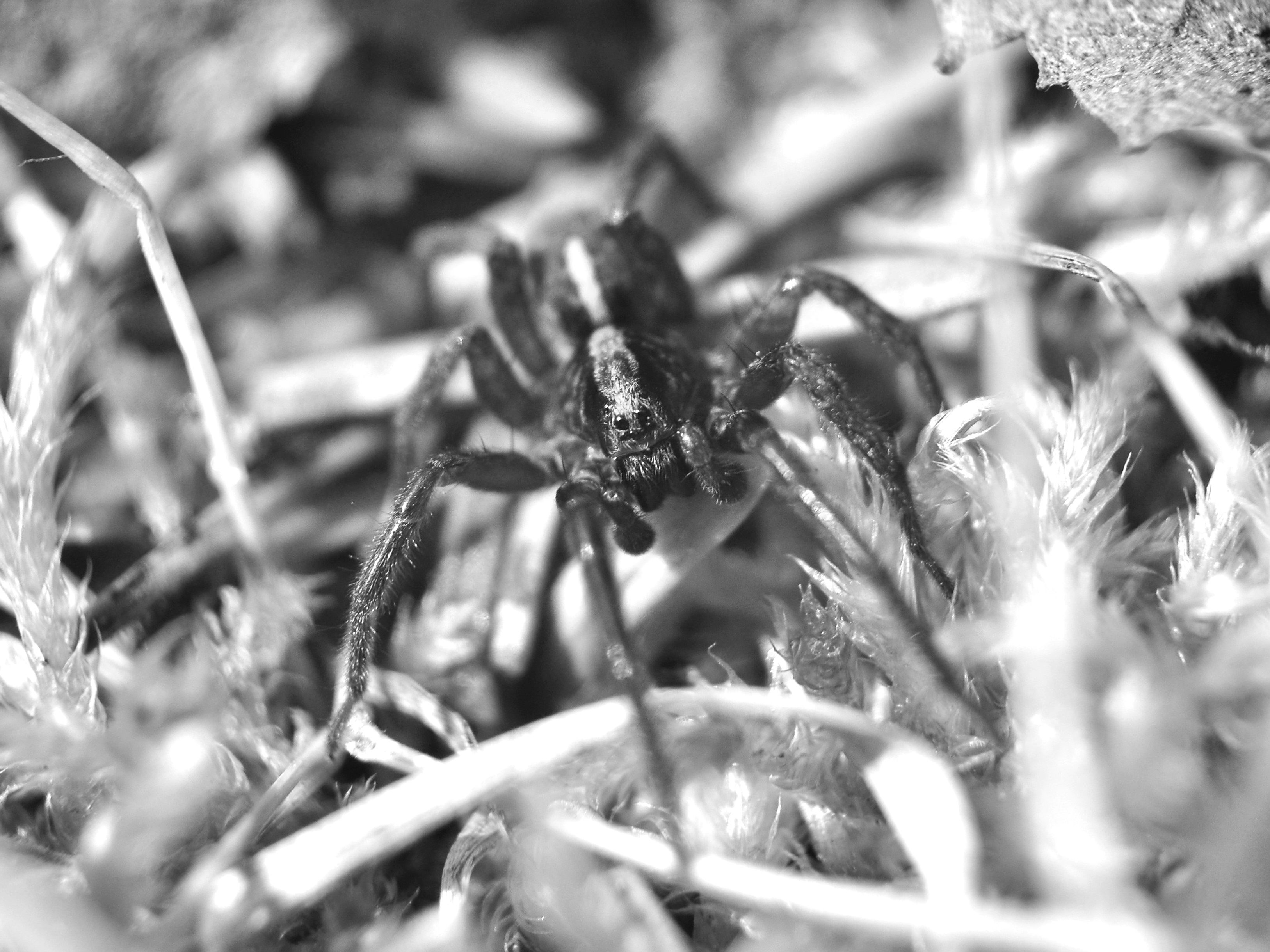 Click image for higher resolution.
Equipment: Nikon D5000, AF-S 18-55mm Nikkor 1:3.5-5.6 on 36mm macro tube
Exposure: f/6.3, 1/320sec, ISO-320
---
For those of you interested in joining the monochrome madness, here is the post that provides the guidelines for this daily photography prompt organized by @brumest.
It's as simple as sharing an original monochrome photograph on Steemit, tagging it with #monomad, and following this daily topic list:
| Monday | Macro |
| --- | --- |
| Tuesday | Street |
| Wednesday | Abstract |
| Thursday | Animals |
| Friday | Flowers |
| Saturday | Silhouettes |
| Sunday | Skies |