Monomad - Monday (Macro) - Walking on the rafters
Man, what a crazy week. There are a couple of posts I was hoping to get done, but work kept me very busy this week and today is the start of my son's soccer season. Since I'm his team's coach, that has kept me busy as well with preparations. If it wasn't for #Monomad I would've been at the beginning of another no-post streak today.
Another shot of a tiny creature in the outdoors again this week. I might venture inside for next Monday and look for inspiration on something a little more out of the ordinary, but this little beetle climbing along a lichen covered twig in the trees was too good to pass up.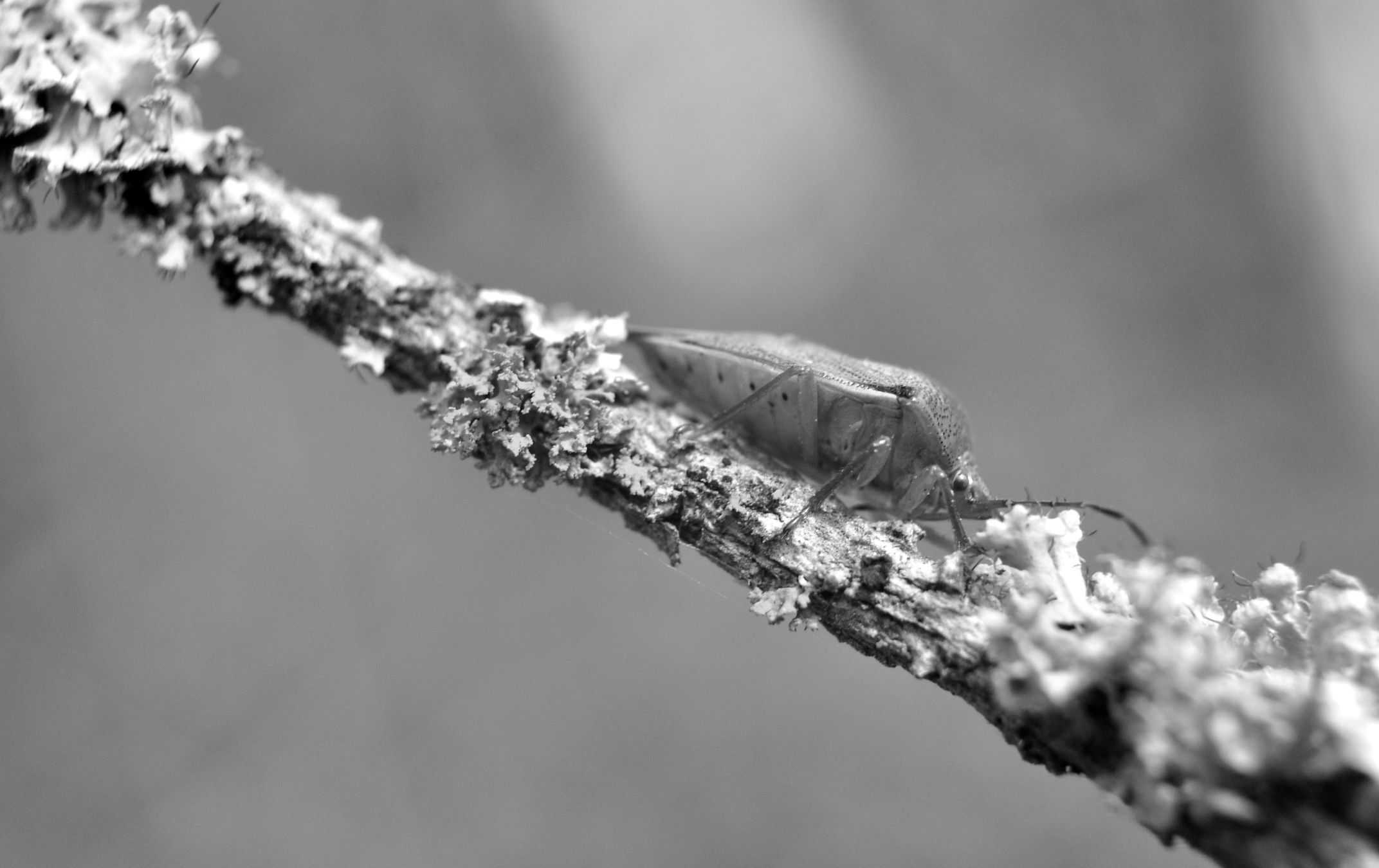 Click image for higher resolution.
Equipment: Nikon D5000, AF-S 18-55mm Nikkor 1:3.5-5.6 on 20mm macro tube
Exposure: f/9, 1/100sec, ISO-320
Now, I may be breaking the spirit of Monomad here, but the colors found in this image are pretty great. Subject selection can really make a monochrome photograph shine better than a color version would of the same thing, and such images show a photographer's grasp of utilizing the gray scale. Today's photo was certainly taken with "macro" more in mind than "mono", so I'm going to share the color version as well.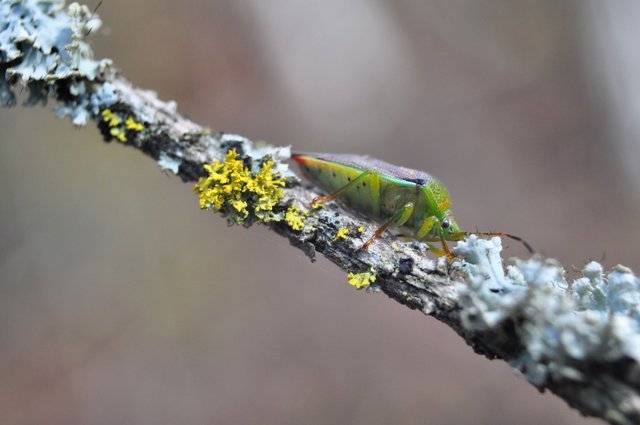 Click image for higher resolution.

---
For those of you interested in joining the monochrome madness, here is the post that provides the guidelines for this daily photography prompt organized by @brumest.
It's as simple as sharing an original monochrome photograph on Steemit, tagging it with #monomad, and following this daily topic list:
| Monday | Macro |
| --- | --- |
| Tuesday | Street |
| Wednesday | Abstract |
| Thursday | Animals |
| Friday | Flowers |
| Saturday | Silhouettes |
| Sunday | Skies |