The Edge of the City in Mist - a Monomad Entry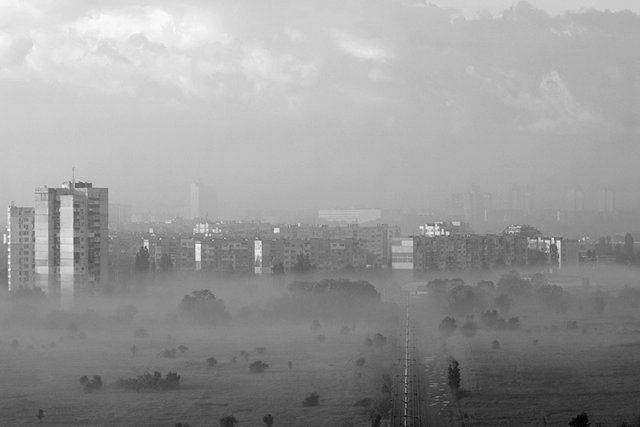 It was an early May morning and I had to wake up early, catch a train, go and shoot a wedding near a small mountain town. The mists were up to my floor, which is the 13th. It was a nice opportunity for me to spend a few minutes by the window and take photographs as they gradually cleared.
Taken with a 70-200 mm zoom lens and a sharp bend in the waist since my window hardly allows me to look in that direction.
Sofia, Bulgaria. Most of it lies beyond our visibility yet.
---
This is my entry for the daily monomad challenge by @monochromes.
Good luck and have fun!
Yours,
Manol