MONOMAD - No fish for today
At dusk, local residents returned home after fishing at Kuala Cut Beach, Aceh Besar.
This beach is rather quiet from visitors because this beach has a trough with swift whirlpools, so it is not friendly for residents who bring families to play water in the sea. Only for people who are fishing or those who play windsurf.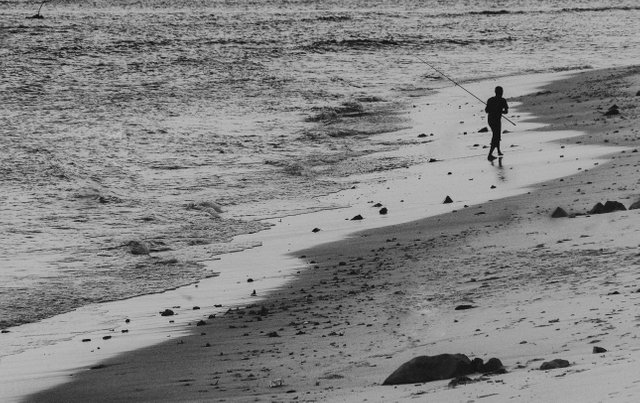 This is my entry for the #monomad challenge hosted by @monochromes
Camera: Fujifilm XT10
Lens: XF18-135mm F3.5-5.6 OIS