MONOMAD SILHOUETTES - Waiting for a solar eclipse
Some journalists are waiting for the phenomenon of a solar eclipse above Ulee Lheue Tsunami and the Center for Disaster Mitigation Research, Banda Aceh, March 9, 2016.
Six telescopes and four theodolites belonging to the Ministry of Religion of Aceh and the Meteorology, Climatology and Geophysics Agency, are provided as tools for citizens who want to see the eclipse.
After that, they also went to Baiturrahim Ulee Lheue Mosque to do the Eclipse Kusuf prayer.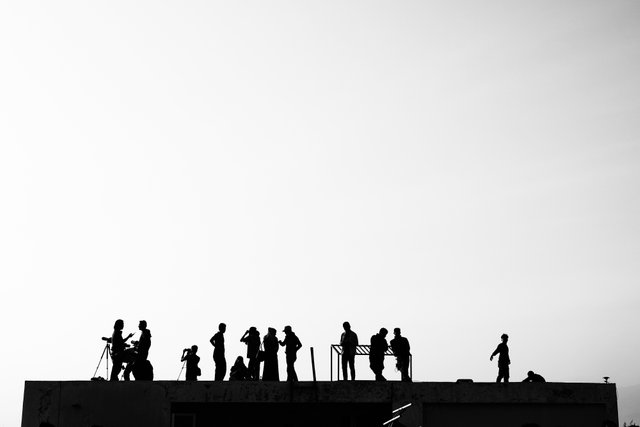 This is my entry for the #monomad challenge hosted by @monochromes
Please watch the video
Camera: Fujifilm XT10
Lens: XF18-135mm F3.5-5.6 OIS