Monomad Saturday Silhouettes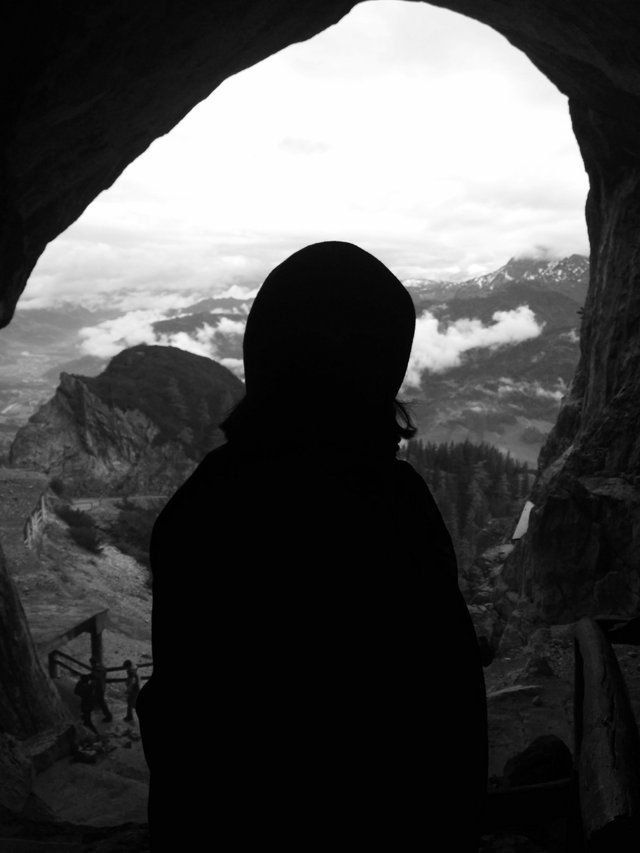 A picture perfect moment, when a friend I was travelling with was having a quiet moment looking out at the abyss from the mouth/entry of Werfen ice caves in Salzburg. The inside of the caves is dark with minimal artificial lighting near the ice structures. The look out with the brightness outside made for this somewhat nice silhouette.
This shot is my entry for #monomad contest run by @brumest. The topic for Saturday is silhouettes.