3. Steemit #monthlyauthorchallenge Prize-Pool-Raising-Post for April 2018!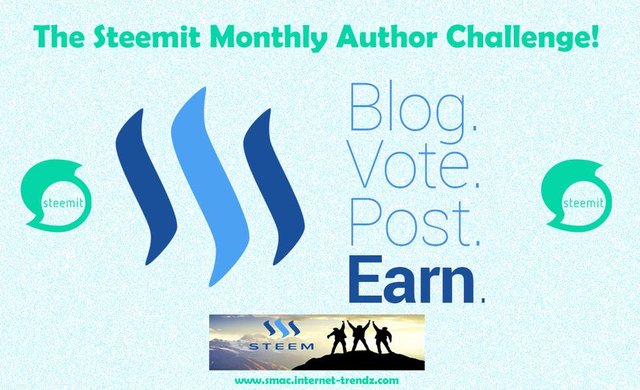 ---
Hi dear participants of the Steemit Monthly Author Challenge & dear Steemians,

here is the third article for raising the prize-pool of the #monthlyauthorchallenge, which will be donated to motivated participants in April 2018 with nice contributions!
br> In addition this account here is powered up with currently +322 SP to support participants with upvotes and resteems. 👍

Yesterday the first "Prize-Pool-Raising-Post" of April 2018 was paid out and the first 1.18 SBD (Steem Dollars) are in the pot:

---
---
Note: This post is a reward-pool raising post for the Steemit M.A.C. prize pool of April 2018 and this means that all SBD rewards of this article here will be donated to motivated #monthlyauthorchallenge participants of April 2018 at the beginning of Mai!
---
---
Here are the rules how to participate in the Steemit Monthly Author Challenge:
You have to post at least 1 article with a photo of your life every day for one month with the tag #monthlyauthorchallenge and a recognizable title. (Steemit Monthly Author Challenge Round x - Day x!" for example, or use the abbreviation S.M.A.C., if you don´t like the long name.)

You don´t have to add a detailed description to your photo article if you don´t like and it can be a quick photo post with Steepshot for example too. (But don´t forget the #monthlyauthorchallenge tag and more details about your photo can help you to earn more post-rewards!)

The photo of your life (It can be anything interesting) don´t has to be up-to-date, but not older than 1 year, or you can also choose a photo of your childhood. You can tell a real life story instead of sharing a life photo too if you like.

To make it more comfortable for everyone, you don´t have to nominate someone for the challenge every day in your daily post. Nominating is voluntary, but to share this fun, I would suggest to nominate some other Steemians from time to time, so that you can do this funny challenge together.

The challenge ends when you reached the Monthy Author Badget in the beginning of the next month on steemitboard.com and then publish a little final post that you finished the challenge.
Info: The period for the Monthly Author Badget is always from the first of a calendar month until the last day of this month. 👌
That´s it, just have fun!

If you like the idea, you are welcome to join & share this challenge too!

---
---

Monthly Author Challenge Logo by @amrumk.
---
Hear you in the next article & Steem On everyone!
Author of this article: @future24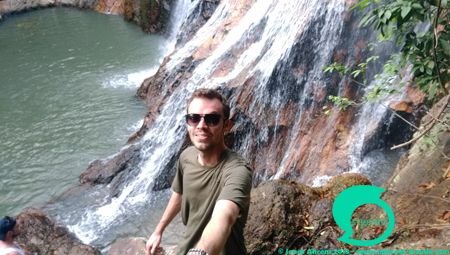 ---
Follow our @steemit-mac account here so that you will not miss future updates about the #monthlyauthorchallenge and don´t forget to upvote, if you like to support our funny challenge for all Steemians: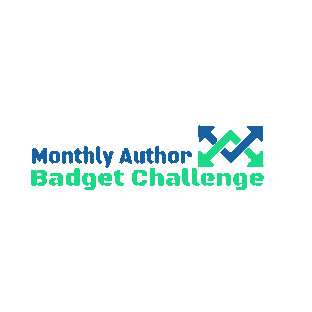 ---
Note: All SBD rewards of this article here will be donated into the prize-pool to reward inspired & motivated #monthlyauthorchallenge participants and this is the third Prize Pool Raising article for the April 2018 Steemit Monthly Author Challenge Reward-Pool. 👍