Moroccan customs and traditions : عادات وتقاليد مغربية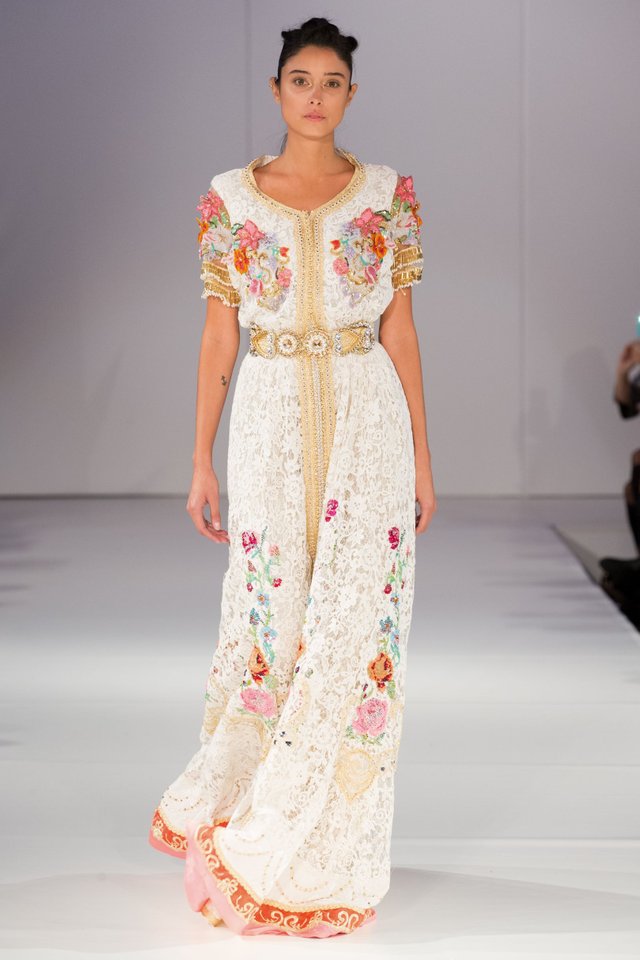 Image source
Moroccans are elegant people who love elegance and beautiful appearance on all occasions , This is why men and women are keen on their appearance , And Each occasion has its own costume and dress .
And since we are in the month of Ramadan I will talk about a beautiful habit , Before the month of Ramadan, women are especially keen to buy the most beautiful dresses for placing at the tailor , Describes her desired design and of course either be a traditional Moroccan jellaba or caftan or both together according to the financial situation of a lady .
The men also sew either a traditional jellabab or a jabador , This dress is ready before Eid al-Fitr .
Men wear their new clothes for Eid al-Fitr prayers , and Women wear their new clothes to welcome guests, family and neighbors .
This custom reinforces craft sewing greatly in this period and raise the morale of Moroccans as a whole .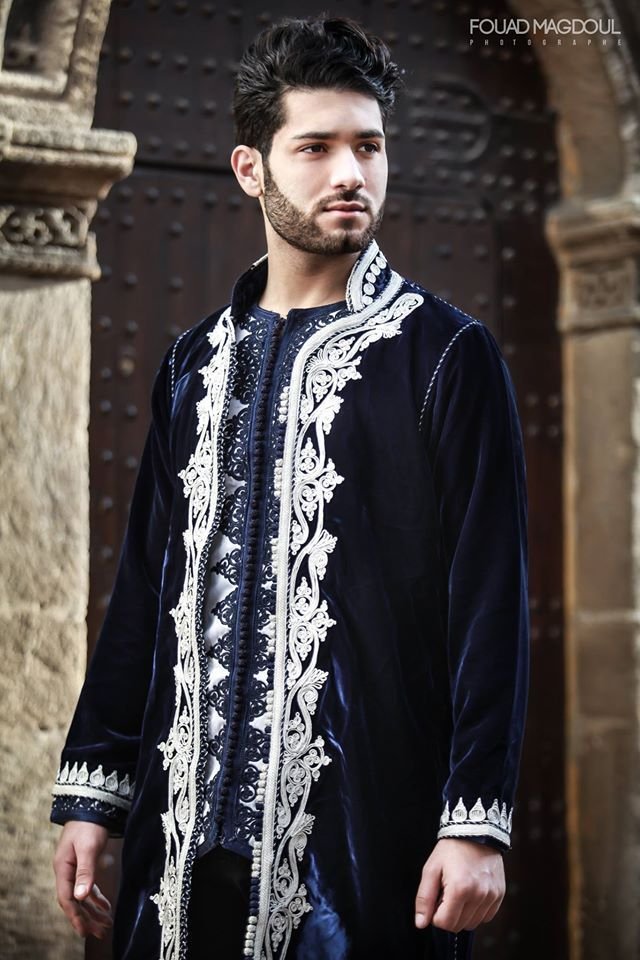 Image source
المغاربة شعب انيق يحب الاناقة والظهور بمظهر لائق في جميع المناسبات ، لهذا يحرصون رجالا ونساءا على مظهرهم الخارجي ،
وكل مناسبة لها زيها وثيابها المناسبة ، وبما أننا في شهر رمضان سأحكي عن عادة جميلة
قبل شهر رمضان تحرص النساء خاصة على شراء اجمل الاثواب من اجل وضعها عند الخياط ، تصف له التصميم المطلوب وبالطبع سيكون إما جلبابا تقليديا مغربيا أو قفطان أو كلاهما معا حسب الحالة المادية لسيدة ، وكذلك الرجال يخيطون اما جلبابا تقليديا او جبدور ، هذا اللباس يكون جاهزا قبل عيد الفطر ، يلبس الرجال ملابسهم الجديدة من اجل صلاة عيد الفطر ، وتلبس النساء ملابسهن من اجل استقبال الضيوف والعائلة والجيران .
هذه العادة تنعش حرفة الخياطة بشكل كبير في هذه الفترة بالدات وترفع من معنويات المغاربة ككل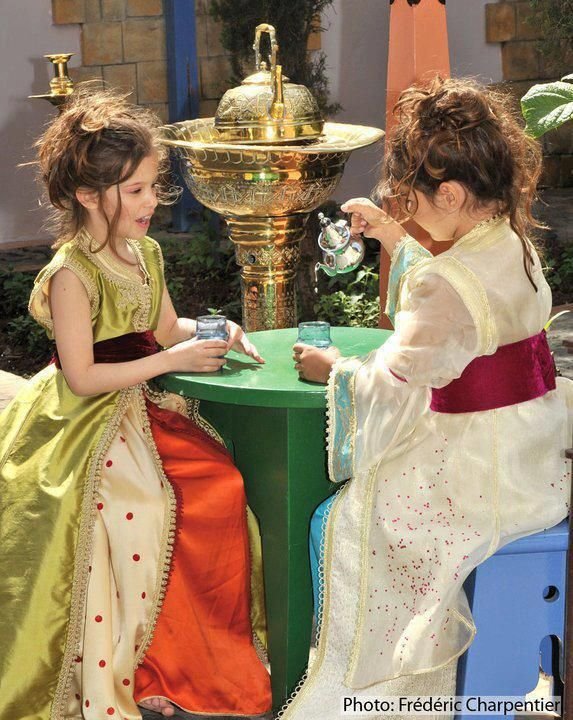 Image source