It was a machine and then became a masterpiece : كانت آلة ثم صارت تحفة فنية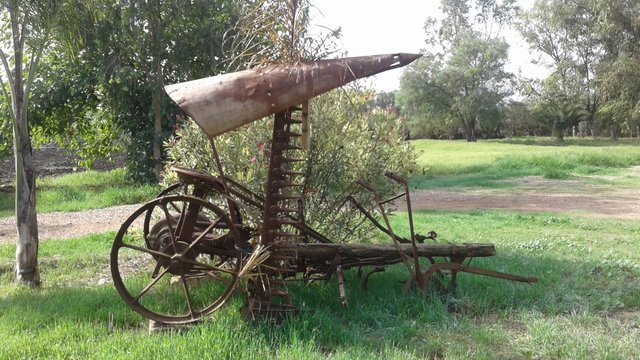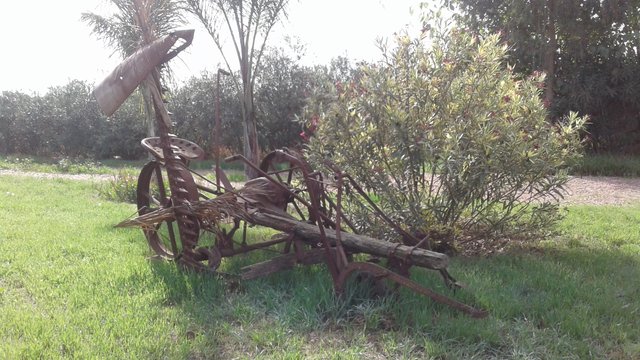 Hi all, I hope you are well , It's been a long time since I last wrote , This is for many reasons need not be mentioned , but The important thing is that I did not come with empty hands .
i was visiting my father's uncle house last week .
At the entrance to the house is this machine , The shape of the machine was unusual , I have never seen it , Like a plowing tool used by my grandfather to plow ??? I took pictures of it until I kept them , And now I share it with you today .
When I returned home I asked my father about the characteristics of this machine , He replied that it was a harvesting machine that was used by my grandfather , may God have mercy on him .
I hope that his information is correct because it seems to me as a machine to plow, not harvest .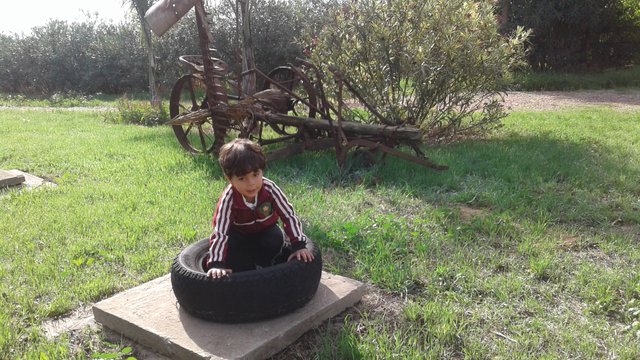 مرحبا جميعا اتمنى ان تكونوا بخير
مر وقت طويل عن آخر مرة كتبت فيها وهذا لأسباب عديدة لا داعي لذكرها ، لكن الاهم أني لم آتي بيدين فارغتين .
كنت في زيارة لبيت عم والدي الاسبوع الماضي ، وفي مدخل البيت توجد هذه الآلة دات الشكل غير المألوف لم يسبق لي رؤيتها من قبل .
كأنها آلة حرث ؟؟؟ التقطت لها صورا لأختفظ بها وها أنا الآن اشاركها وإياكم .
حين رجعت للبيت سألت والدي عن خصائصها فأجاب أنها كانت آلة حصاد كان يستعملها جدي رحمة الله عليه
اتمنى ان تكون معلوماته صحيحة لأن شكلها بالنسبة لي كآلة للحرث وليس للحصاد .