Moroccan customs and traditions : عادات وتقاليد مغربية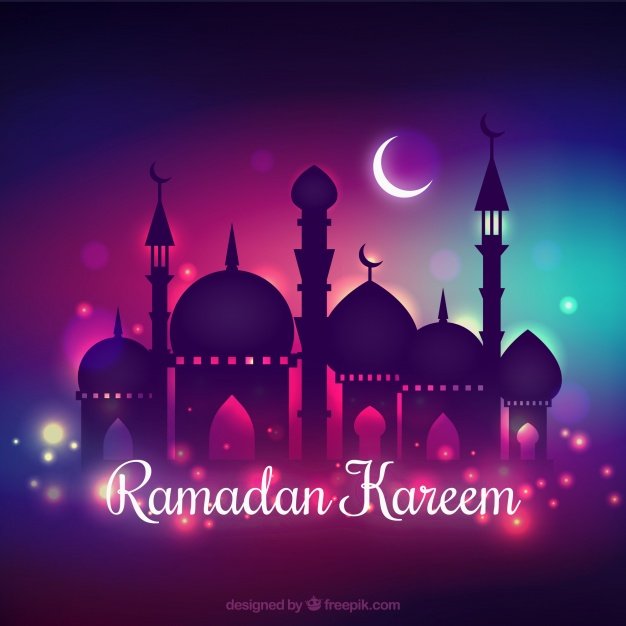 Image source
رمضان شهر مقدس عند جميع المسلمين ، وكل دولة تمتاز بمجموعة من التقاليد والعادات ،
بما اني من المغرب سأتحدت عن عادة مغربية جميلة جدا .
في العادة نشجع الاطفال على الصيام ولو لساعات قليلة ونحبب لهم فكرة الصوم اما عن طريق الاطراء والمدح وإما عن طريق الهدايا ، اما عند البلوغ فاليوم الاول من صيام الطفل يوم مميز للغاية بالنسبة له ولأسرته ايضا ، إن كان ولدا يلبس اللباس التقليدي المغربي ،الجلباب او الجبدور والبلغة كالامام تماما ، وإن كانت بنتا تلبس اللباس التقليدي وتضع الحجاب ، تم يجلس او تجلس الى مائدة الطعام ويكون اول شئ يتناوله بعد الأذان ملعقة عسل خالص و تقدم له/لها الهدايا إما سجادة لصلاة أو مصحف ، وإن كان في مقدور الطفل الصلاة يصلي بأبيه وأمه صلاة التراويح أو العشاء إن أمكن .
Ramadan is a sacred month for all Muslims, and every country has a set of traditions and customs , Since I am from Morocco and I will talk about a very beautiful Moroccan habit , We usually encourage children to fast, and make them like the idea of ​​fasting, either by praise or by gifts .
At puberty for girls or boys , The first day of fasting is very special for the family and for the new fasting person , If he is a boy, he should wear traditional Moroccan dress , The Jellaba And belgha Like Imam .
If she is a girl, she should wear the traditional dress and put on the hijab , Then he /she sits at the table in a privileged place , The first thing he /she should taste is a tablespoon of honey , then we give him /her the gifts Prayer carpet or Holy Quran , If the child is able to pray he Pray with his father and mother Taraweeh prayer or 'Asha.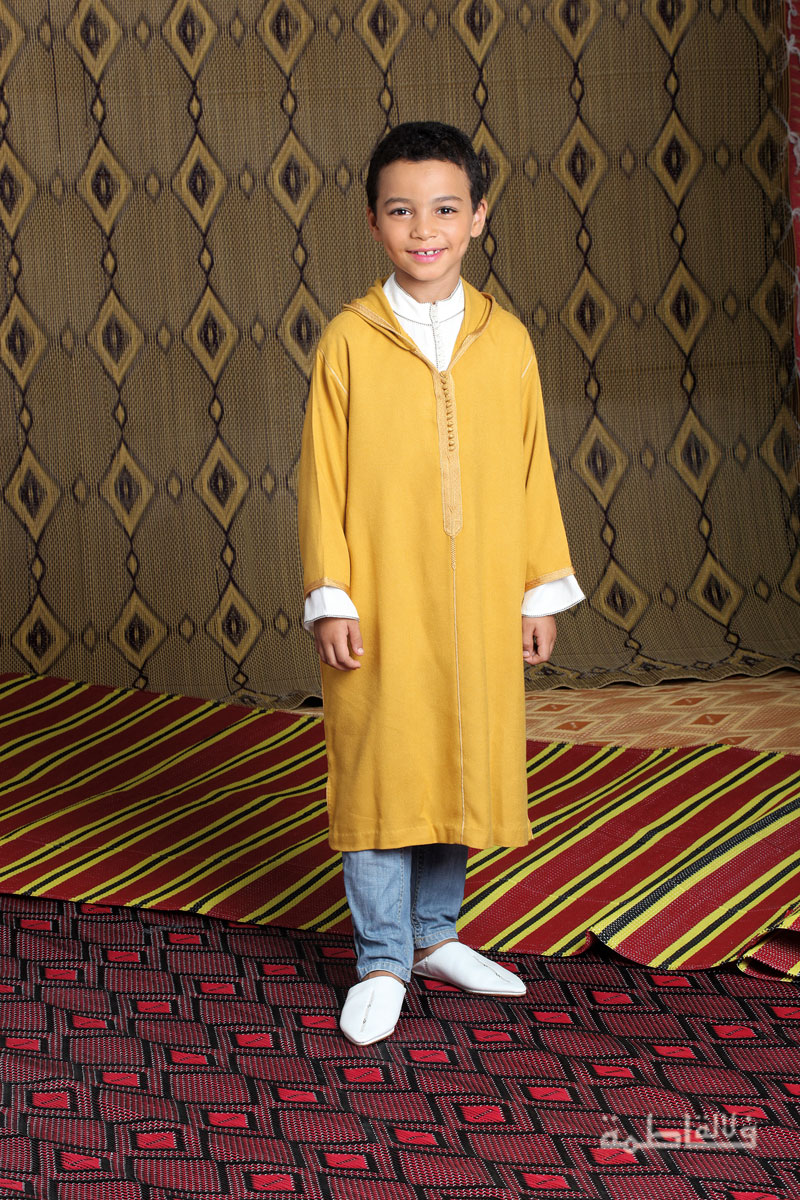 Image source
Moroccan traditional dress
Jellaba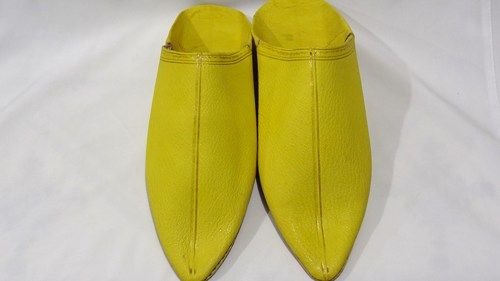 Image source
Moroccan slippers made of leather
belgha