🦋 Nachtaktiv │ Nocturnal 🐛
Rundflügel-Kätzcheneule ■ Common quaker
Orthosia cerasi (Fabricius, 1775)
Die Rundflügel-Kätzcheneule ist ein Nachtfalter aus der Familie der Eulenfalter (Noctuidae). Ihr Habitat umfasst Waldränder und angrenzende Gebiete mit dem Vorkommen von Weiden. Der nachtaktive Falter ernährt sich von den Blüten. Er fliegt ab Ende Februar in einer Generation und ist häufig anzutreffen. An meiner Beobachtungslampe war dieser Falter in den vergangenen Nächten die häufigste Art.
The Common quaker is a moth from the moth family Noctuidae. Its habitat includes forest edges and adjacent areas with the presence of willows. The nocturnal moth feeds on the flowers. It flies in one generation from the end of February and is frequently seen. On my observation lamp this moth was the most common species during the last nights.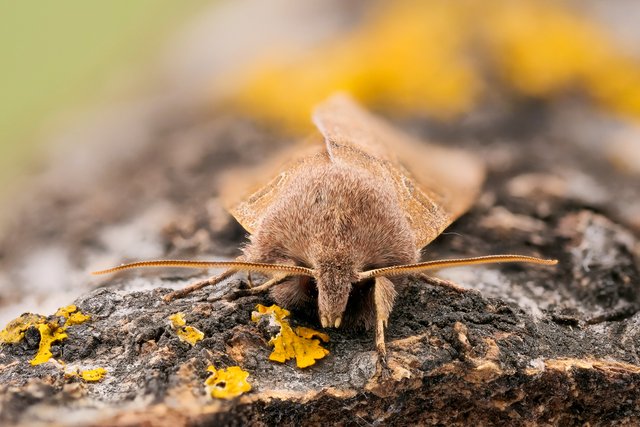 ▲ Click on the image for full resolution ▲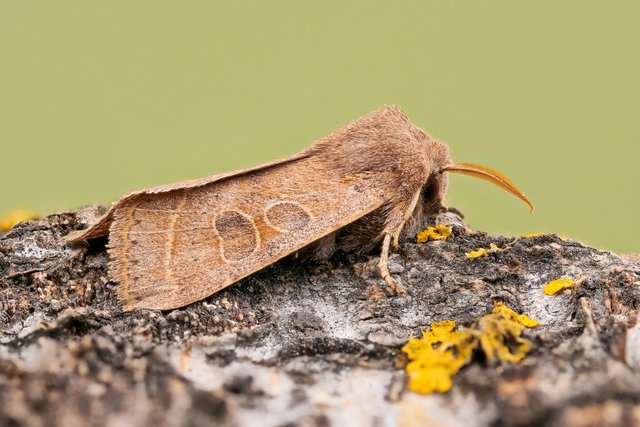 ▲ Click on the image for full resolution ▲
Mit jedem Tag nimmt nun die Artenvielfalt in der Natur zu. Heute Abend brennt meine Lampe erneut und hoffe auf zahlreichen Anflug. Das Wetter ist optimal. Es ist nicht zu kalt und der Mond noch nicht zu hell. Ich bin gespannt und werde in den kommenden Tagen weitere Beiträge zu den Schönheiten der Nacht präsentieren.
With every day the diversity of species in nature is now increasing. Tonight my lamp is burning again and I hope for numerous approaches. The weather is perfect. It is not too cold and the moon is not yet too bright. I am curious and will present further contributions to the beauties of the night in the coming days.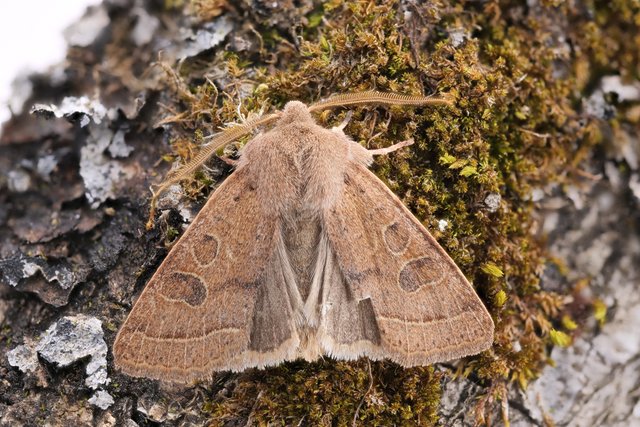 ▲ Click on the image for full resolution ▲
〰️
| | |
| --- | --- |
| Category: | Macro |
| Camera: | Panasonic Lumix DC-G9 |
| Lens: | Olympus M.Zuiko Digital ED 60mm 1: 2.8 Macro |
| Location: | Germany, Bavaria, Lower Franconia, Kreuzwertheim |
Wenn dir mein Beitrag gefällt, freue ich mich über deine Nachricht.
Herzlichen Dank und viele Grüße vom @faltermann 🐛
If you like my contribution, I am looking forward to your message.
Many thanks and greetings from Germany 🦋
🔴 SteeamPeak (Best user interface for the Steem Blockchain)🔴
🔴 SteemWorld 🔴
🔴 eSteem mobile app 🔴