🦋 Sie überwintert │ It hibernates 🐛
Rotkopf-Wintereule ■ Red-headed chestnut
Conistra erythrocephala (Denis & Schiffermüller, 1775)
Die Rotkopf-Wintereule zählt zu den Faltern, die als Imago überwintern. Daher werden sie auch Wintereulen genannt. Der Falter schlüpft im Herbst und überwintert ab November. Im zeitigen Frühjahr kann man den Falter an künstlichen Lichtquellen beobachten. Er fliegt in einer Generation und ist in seinem Bestand derzeit nicht gefährdet.
The red-headed winter owl is one of the moths that hibernate as an imago. Therefore they are also called winter owls. The moth hatches in autumn and hibernates. In early spring the moth can be observed at artificial light sources. The moth flies in one generation and its population is not endangered at present.
♂
Recording from 14.03.2020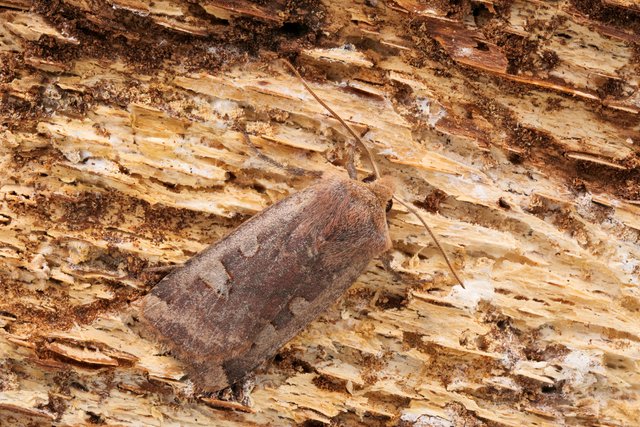 ▲ Click on the image for full resolution ▲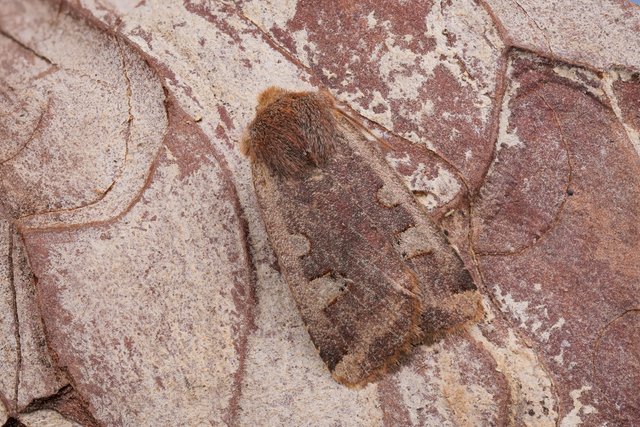 ▲ Click on the image for full resolution ▲
Ich mag alle Schmetterlinge, auch wenn sie nicht mit spektakulären Farben und Formen auf sich aufmerksam machen. Die Wintereulen zählen auf Grund ihrer perfekten Anpassung an die Natur zu den unscheinbaren Arten.
I like all moths, even if they do not attract attention with spectacular colours and shapes. The winter owls belong to the inconspicuous species because of their perfect adaptation to nature.
〰️
| | |
| --- | --- |
| Category: | Macro |
| Camera: | Panasonic Lumix DC-G9 |
| Lens: | Olympus M.Zuiko Digital ED 60mm 1: 2.8 Macro |
| Location: | Germany, Bavaria, Lower Franconia, Kreuzwertheim |
Wenn dir mein Beitrag gefällt, freue ich mich über deine Nachricht.
Herzlichen Dank und viele Grüße vom @faltermann 🐛
If you like my contribution, I am looking forward to your message.
Many thanks and greetings from Germany 🦋
🔴 SteeamPeak (Best user interface for the Steem Blockchain)🔴
🔴 SteemWorld 🔴
🔴 eSteem mobile app 🔴