Down But Not Out
"Ekemini, stand up! Get your sorry self up!"
I would always wake up; wake up from a dream in which a stick-wielding old man would always appear before me and say these words, exactly as they are.
Right before I could fathom what was going on, he would hit me. Again and again, he would hit me very hard, and I would taste my own blood. I would feel the crimson colored liquid rise inside my mouth, through the cuts. I would feel a couple of bones break, the flesh tear, and even in the pain, I would try to rise.
He was quite strong, the old man, and he would hit me and kick and punch and slap me with such ferocity. Without mercy, he would take a swing at me. Yet, he always said the same thing:
"Ekemini, stand! Stand!"
He would leave at some point, the old man. Leave me lying on the ground, weak, broken, bleeding, in tears, and sometimes, for dead. I always woke up feeling sore. Funny enough, I've had this dream every single day, right from when I was little.
Then came the "Eureka" moment!
One night, he hit me. Expecting a usual reaction of fright, I didn't scamper away, instead holding my ground. He tried to hit me again, and I held the stick. With bloodshot eyes, I stood. Stared him in the eyes. Firm, resolute.
I stood.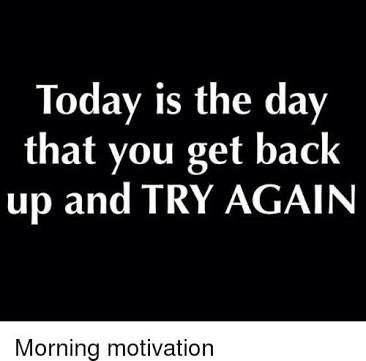 Image Source
We all know that old man who's constantly striking us. That man is Mr. Life. Life will hit you hard. Life will leave you in doubt of yourself. Life will strike you so many times, you would hardly believe it. Going through a rough patch now? That's life, battering you hard. Got your house repoed? Got bills to pay, but no means to? Failed an exam? Lost a dear one? Spouse cheated on you? That's life, striking you every time, at every twist and turn.
Great news! You are not the first, last or only person that life has either struck or is striking. You are in that category, alongside over 7 billion human beings walking the face of this earth.
Yes, I know; he's a mean old sun of a beach, but believe me, you're tougher.
So, stand.
Gone, for a while, has he been. However, I know he will be back. He always does, he always will. He'll resurface every now and then to put me to the test but, by the gods, both old and new, I will be prepared. Ready. Defiant. Resolute.
No matter how many times you've fallen, never despair, or one day, you might succumb and lie limp and lifeless on the ground. Defeated.
Stand. Survive. Surmount.
And show life just what you're made of.