At the smell of water
GoodGood day to you all, I believe you are finding it easy.
There is hope for a trees whose head was cut off, for it will spring up again at the smell of the water. Look at how dry, brown and unattractive plants are in the dry season, at the smell of the water, they all bring back their beautiful green colors.
Whatever life is throwing at you, see it as your dry season and keep holding on until it start raining again. Once it rain, all the past pains, rejection and bitterness would be forgotten. You only need to hold on and not give up.
Every journey with a starting line must have its finishing line, don't be carried away about how long the journey is, just hold on to the hope that it will come to an end one day. Each step taken away from your starting point is a step closer to your finishing point.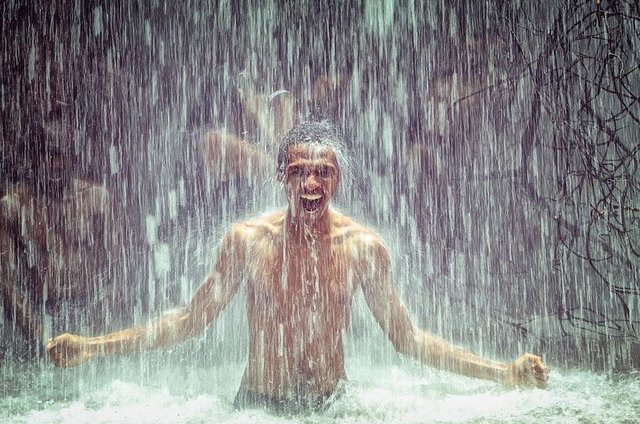 No matter how long the dry season is, it will soon be over and the cloud would soon give rain. Then, the dryness would be no more
I don't know who need to see this, but what you are facing won't end your life if you are not ready to give up just yet.
I am emmakwisequote, my pen don't write, it only bleed by heart on paper...
Image source here: https://pixabay.com/photos/man-waterfalls-bathe-bathing-falls-2150164/
Post first appear here: https://www.uptrennd.com/post-detail/at-the-smell-of-water~ODg2Mzg4