My cheetah blacklist. My apology to the Steemit community. Please accept my apologies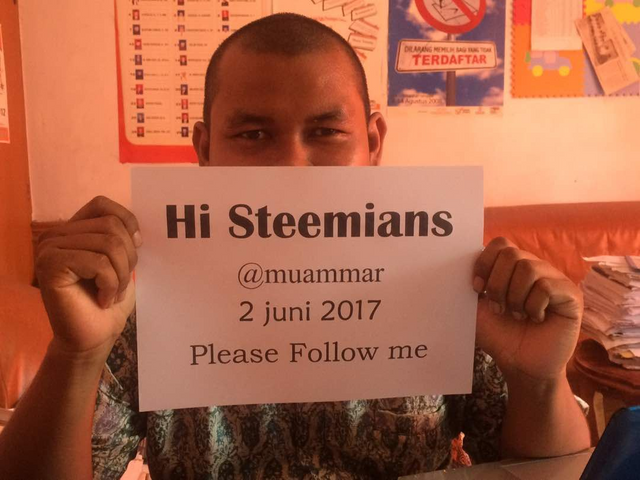 source
Saya memulai Steemit Maret 2017. baca intoucemyself @muammar. Bagi saya Steemit Sungguh sangat luar biasa Platform ini. Bertemu dan berinteraksi dengan berbagai macam individu didalamnya. Nah selama itu pula pasti ada satu dua kesalahan yang secara tidak sengaja diperbuat. Akun steemit saya ini sudah tidak saya gunakan hampir 2 tahun lamanya.
Waktu selama itu saya anggap sebagai suatu sanksi bagi saya. Yang pernah membuat kebohongan demi keuntungan saya sendiri. Selama dua tahun juga saya dihantui oleh rasa bersalah dan menyesal. Saya menyadari kebohongan itu membawa malapetaka bagi diri saya sendiri. Dan saya sangat menyesal, sungguh menyesal pernah melakukan itu
Dua tahun lalu saya pernah membuat postingan yang menciplak hak karya orang. Sekalin saya nyaman melakukannay. Dua kali masih aman juga hingga seterusnya saya selalu lolos dan mesin pendeteksi mutakhir plagiat yaitu @Cheetah. Saat itu saya akui terpedaya dengan semuanya. Saya semakin nyaman dengan menciplak hak cipta orang lain. Lalu saya memodifikasinya seoalah-olah itu adalah ciptaan saya sendiri. Sungguh saya sangat menyesal.
Sepandai pandainya saya tentu akan terkena dampaknya juga. Saya harus menerima sanki yang diberikan. Setiap postingan saya akan dikomentari oleh @Cheetah dan @steemcleaner. Dua tahun yang bikin saya Frustasi
Saya berharap kalian semua dapat memaafkan kesalahan yang pernah saya perbuat di Steemit. Maafkan Saya.
ENG
I started Steemit in March 2017. This platform is truly amazing. Meet and interact with a variety of individuals in it. Well during that time there must be one or two mistakes that were deliberately made. I can't use my Steemit account for almost 2 years.
During that time I consider it a punishment for me. Who once made up lies for my own benefit. For two years I was also haunted by guilt and regret. I realized the lies that brought disaster for myself. And I'm very sorry, really sorry I did
Two years ago I made a post that copied the rights of people's works. Once I'm comfortable doing it. Twice it is still safe to pass until I always escape and the latest plagiarism detection machine is @Cheetah. At that time I admit I was deceived by everything. I am increasingly comfortable copying other people's copyrights. Then I modified it as if it were my own creation. Really I am very sorry.
As smart as I was I would certainly spend too. I must accept the sanctions given. Every post I will be commented on by @Cheetah and @steemcleaner. Two years that made me frustrated
I hope all of you can forgive the mistakes that I have ever made at Steemit. Forgive me.