Allow yourself TO BE yourself
We are living in fast times and leading fast lives. Time really does fly and before you know what is what it is already tomorrow, it is already a new year, a new decade and what have you done in your life? What have you done for yourself? We all have those weeks when we turn around on Sunday and wonder where did the week go and how was it possible that it went by so fast. There are Sundays when we can look back and say that we are satisfied with how we spent our last seven days. I hope you have a lot of those.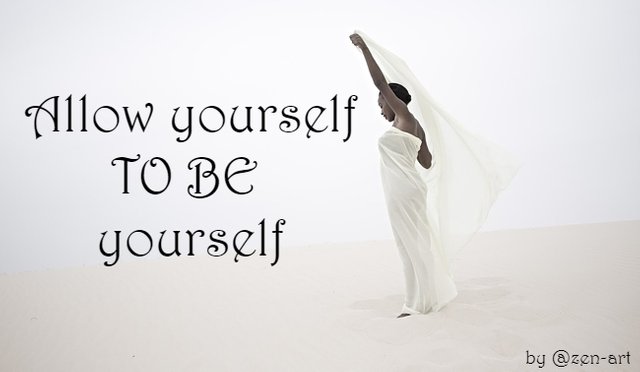 CC0 licence, Pixabay, author: AngelinaUloma , adapted by me
Life is a funny thing. It is like you make it to be. I do not want to hear any excuses here, you are a creator and no, your parents, society, politicians or the media are not responsible for who you are. They may have influenced you but you were the one that always had and has the last word with your decisions. There are people who succeed despite of worst circumstances and those that fail even though everything was perfect. It is always up to you and only you. But... Who are you?


Have you ever heard the story about a father, son and a donkey? Here it is...
Once upon a time one father and his son went to a market to sell their donkey. The father was riding the donkey and son was walking beside them. When a group of people saw them, they were angry at them and started saying how the son should be riding the donkey. The father is already old and can not work and contribute anymore, the son is the one who should be resting so the son and father switched places. A bit later, a new group of people came and they too got angry. The new group told them that they were wrong and it is terrible the son is riding while the old man is walking. It is easier for the son to walk because he is younger and stronger so the son and the father changed places again. Later on, the third group came and started laughing at them. They should both be riding the donkey, there is plenty of room on the animal and it looks strong enough to hold them so the son got up on the donkey and joined his father. Just before the market, the fourth group of people came and started screaming at them for torturing the animal with both of them being on it. They told them they should have walked just like the animal did so the father and the son got down and continued to the market while walking one on the one side and the other on the other side of the animal. When they got to the seller who was supposed to buy their donkey, the man told them that he was not going to buy the animal because if it was not able to carry people it was not able to carry any weight either so he would not have any use for it. He was very disappointed to see the animal came with no one on its back.
You will never be loved, appreciated or respected by everyone. There will always be people to disagree with you, some will even really really not like you. That is normal. It is impossible for everyone to like you. People are too different to have the same opinion about everything, why would they have it about you? There will always be those that do love you. There will always be those that enjoy your company. You are destined to fail if you are on a mission to be liked by everyone.
People have the right not to like you.
Do you like everyone? Agree with everyone and respect everyone? Do you get along with everyone equally? If you do not like everyone, isn't it hypocritical to expect that everyone will like you? Keep in mind that you will never be able to satisfy each person with your decision. Some will like you and some will not. Try to work on liking yourself first. Even if you have the best intentions and work with love and caution, there will always be those who oppose you in some way. Respect them for it. If nothing else, their critique can make you better.


Since I did mention critique, it is important to address it and make something very clear. Critiques and listening to other peoples opinions is very important. You should be able to take in different views, they will help you to reach a certain conclusion more objectively.
Every input is important.
Do you know who fanatics are? They are people who are refusing to hear outside information. To be able to reach a certain conclusion about anything, you need both inside and outside input. Inside input is your knowledge and opinion about something while the outside output is the knowledge and opinion of others. You need to take it both and mix them up like a salad to create a quality output or your conclusion. Always be ready and open enough to question your beliefs and be brave enough to question the beliefs of others. You have a mind for a reason. USE IT. Listen to others and listen to yourself and do not go to extremes. By relying solely on others will leave you dependent on others, incompetent and inefficient. Relying only on your own opinion and refusing critique or different views will lead to fanaticism and isolation. Every opinion is valuable, if nothing else, maybe it can show you what you do not want but at least be open enough to listen to it.


As we said earlier, you will never be able to satisfy everyone and as we said just a moment ago, you do need to be able to hear people out, even when they disagree with you. Having that in mind, having fear about what others will think or say about you is nor rational nor beneficial for your success and well-being.
Forget Everything And Run...
OR
Face Everything And Rise...
Not having any fear is not normal. You are supposed to have some fear now and again and it is healthy to be cautious in life. What you do with that fear is what matters. You can face it and use it as a helper or you can give up and see it as your enemy. When it comes to you being able to handle life and everything that it brings, you are your greatest obstacle and your biggest supporter. It all depends on your state of self-acceptance and self-realization. Do you know who you are and what you want?


We are all often searching for answers about everything that surrounds us and everyone we meet with forgetting to learn about ourselves. People are complex beings and there is so much that makes us who we are. The worst insult you can get from someone who has not seen you in a while is "You haven't changed."
Every person we meet, every situation we find ourselves in and every information we receive is supposed to shape us and help us grow. Change is the only constant thing in the Universe. We are always growing, learning and developing ourselves or at least we should be. Are we? We are if we choose so. It all always comes down to choice. At the end of the day, it all comes down to did we learn something and became better or not. Did we improve and are we better today than we were yesterday? That is the goal we should have in mind before making any decision. Will this decision make me better and lead me forward or backward?
Allow yourself TO BE yourself.
Find your passion, follow your heart and take your brain on that journey too. You are often stronger than you think and you are valuable to this world and the people in it. No one out there is like you and it is that uniqueness that makes you special, valuable and irreplaceable. This world needs you just like you need it but it needs what you really truly are. Have you found that yet? Without knowing who you are, it is impossible to grow just like without knowing where you are, it is impossible to find your way to any other place. Love yourself and allow yourself to be yourself.
Until next time,
KEEP YOUR SMILE ON!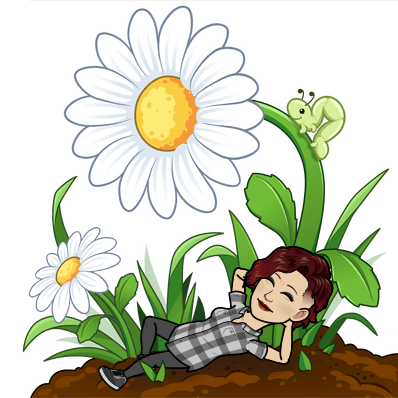 Image sources AND LICENCES in order of appearance:
- all images used in this post are free for commercial use, they are royalty free with the links to original images provided under them
- line divider that I use is from FREE CLIPART LIBRARY, and is here
- title pictures are made by me using the CC0 images from pixabay that can be found here
- my bitmoji avatar was created on https://www.bitmoji.com/, visit the site to create yourown

PROUD MEMBER OF: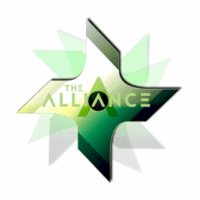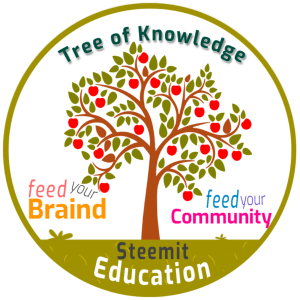 @steemitbloggers