Restoring a motorcycle as a project on Steemit?
Hey guys!
How are you all doing? :)
I'm working on a motorcycle at the moment.
I've bought it for very cheap (only 220€) and it was in a pretty bad condition...
I started restoring it about three months ago.
It looked like this when i bought it: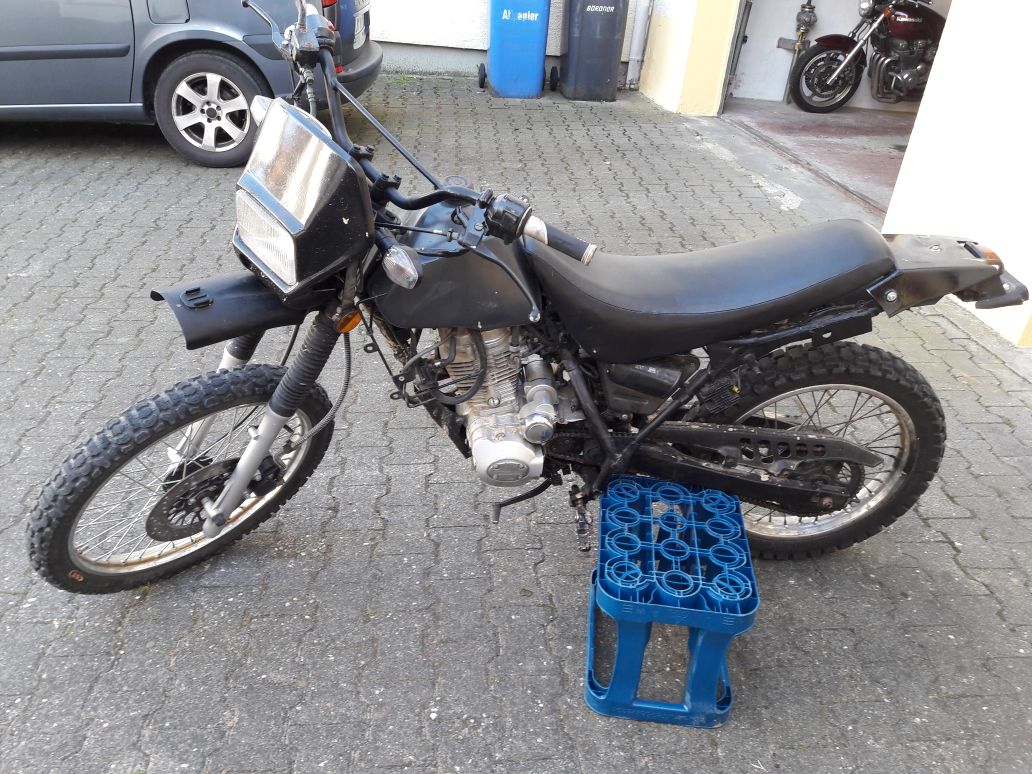 When I got home, i started taking it apart...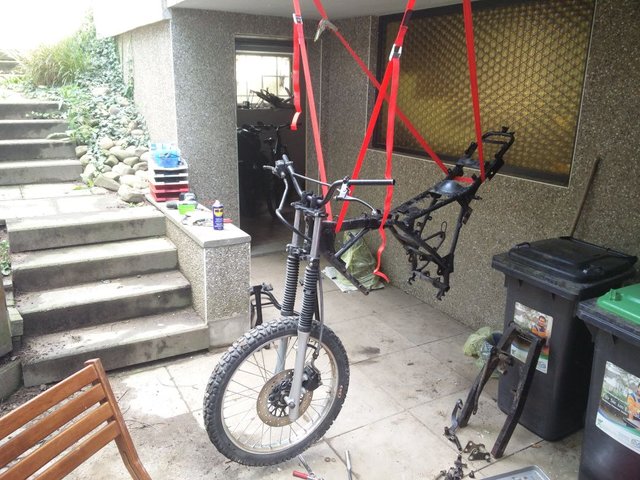 ...until there was only the frame left: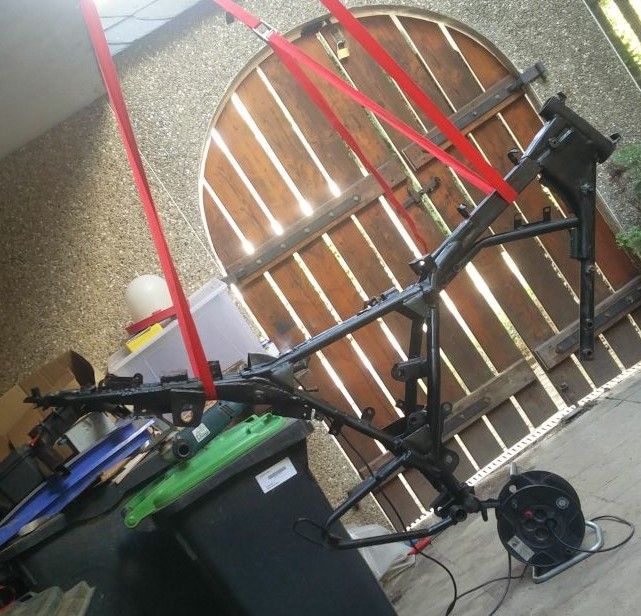 I sandblasted every rusted or bad painted part.
This came out pretty good (right: before, left: after sandblasting):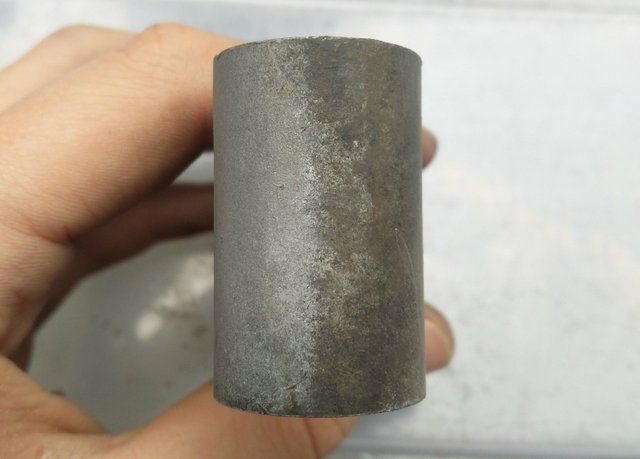 After sandblasting, the parts were ready to be painted.
For example the swingarm: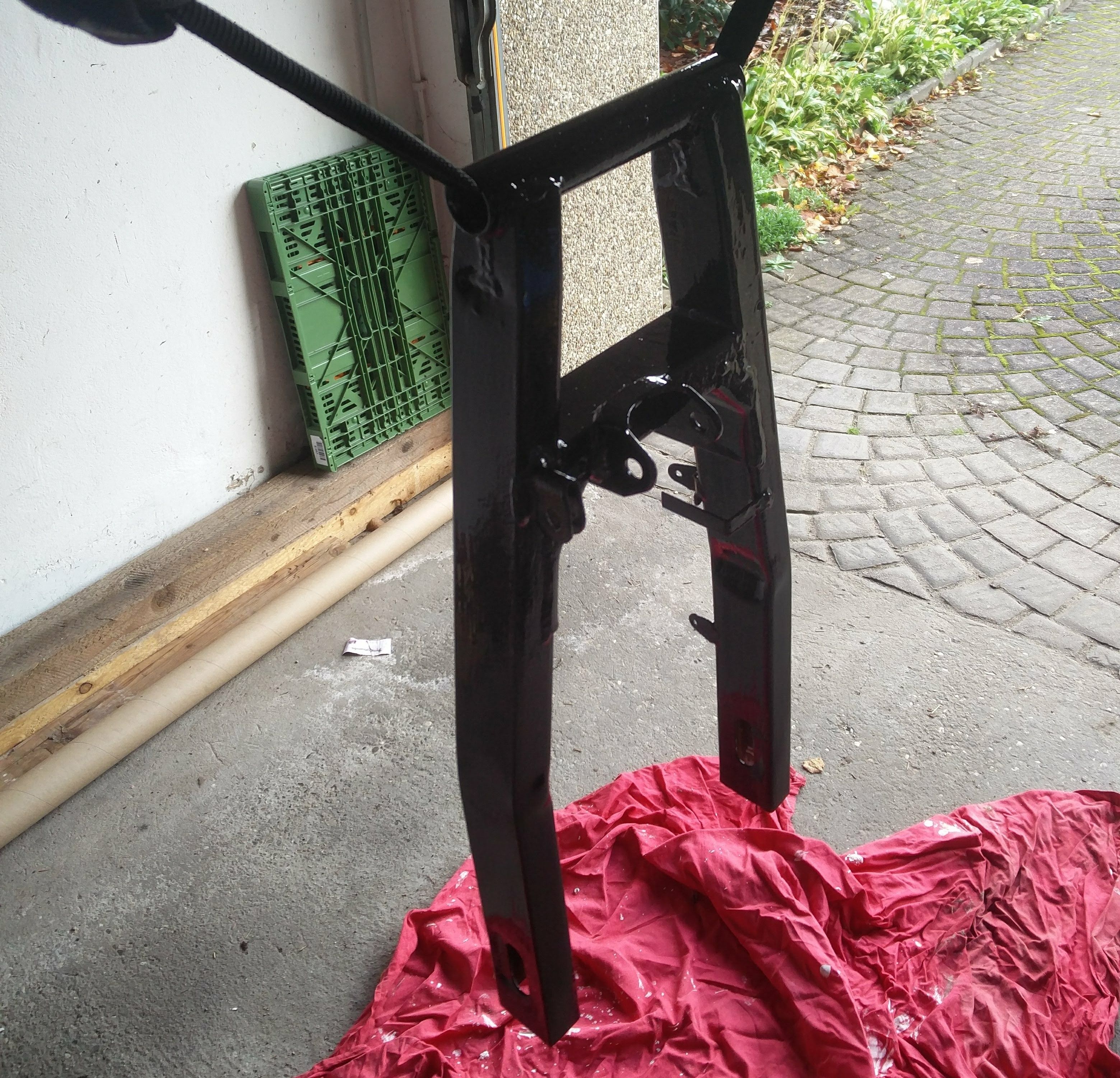 When I did a test drive, the chain came loose and broke a hole into the engine....
So I needed to take the whole engine apart and clean it.
I've also ordered a new side cover for the engine.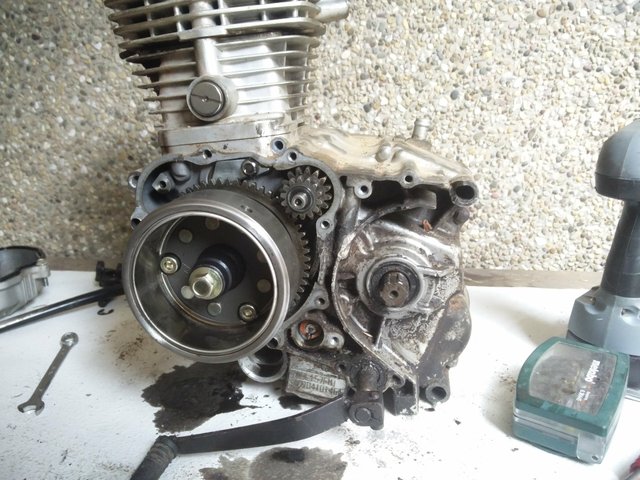 I gave the wheels a fresh coat of paint and put on new tires.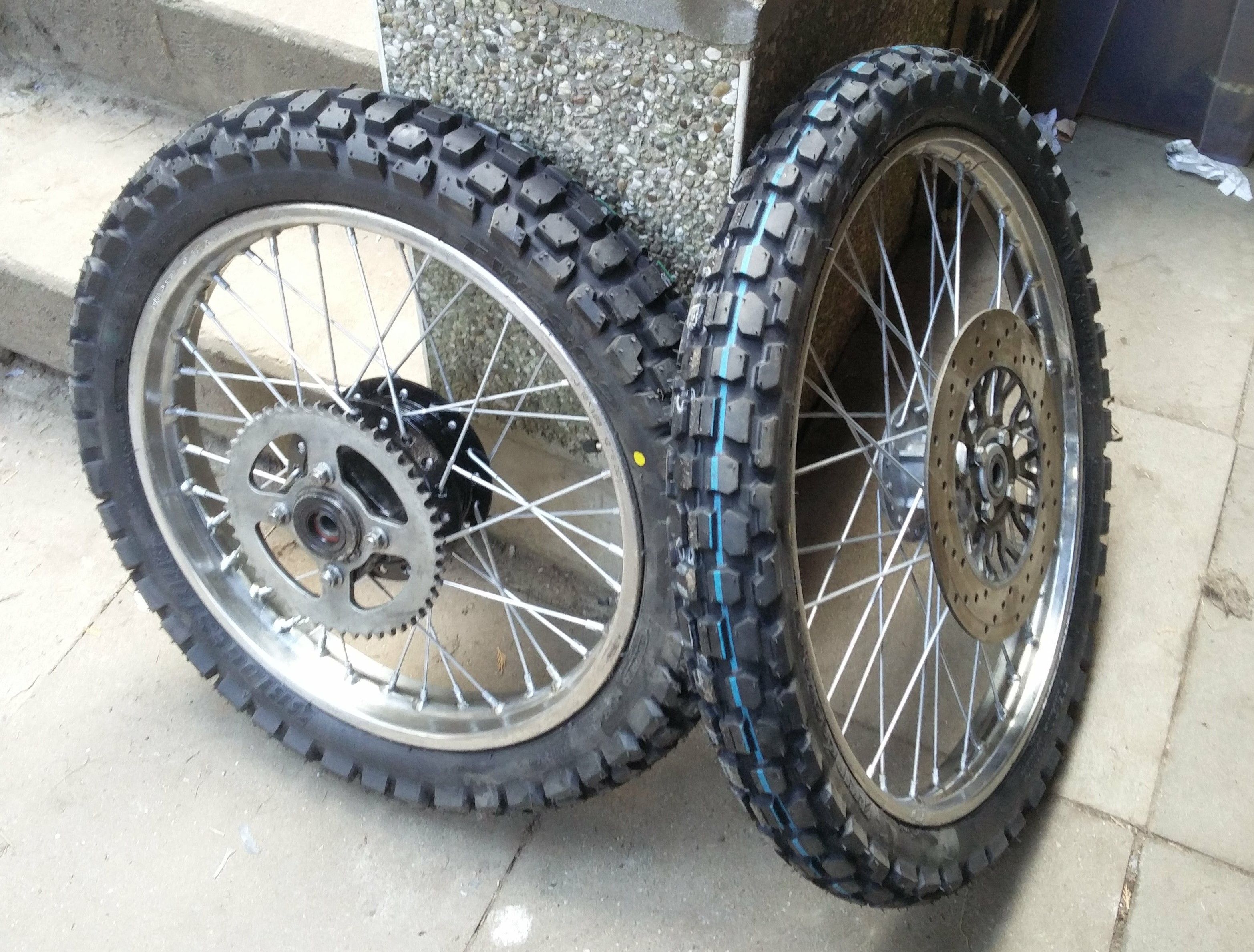 After all of this was done, I was able to start reassembly.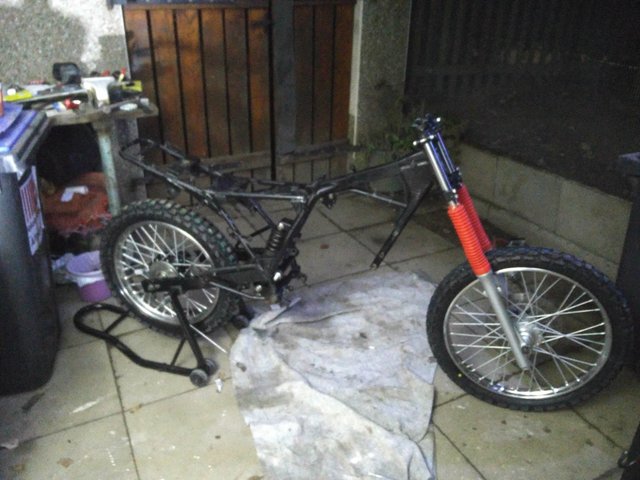 When the parts for the engine finally arrived, I was able to reassemble it and put it into the frame.
I also mounted the fuel tank, seat and handlebar.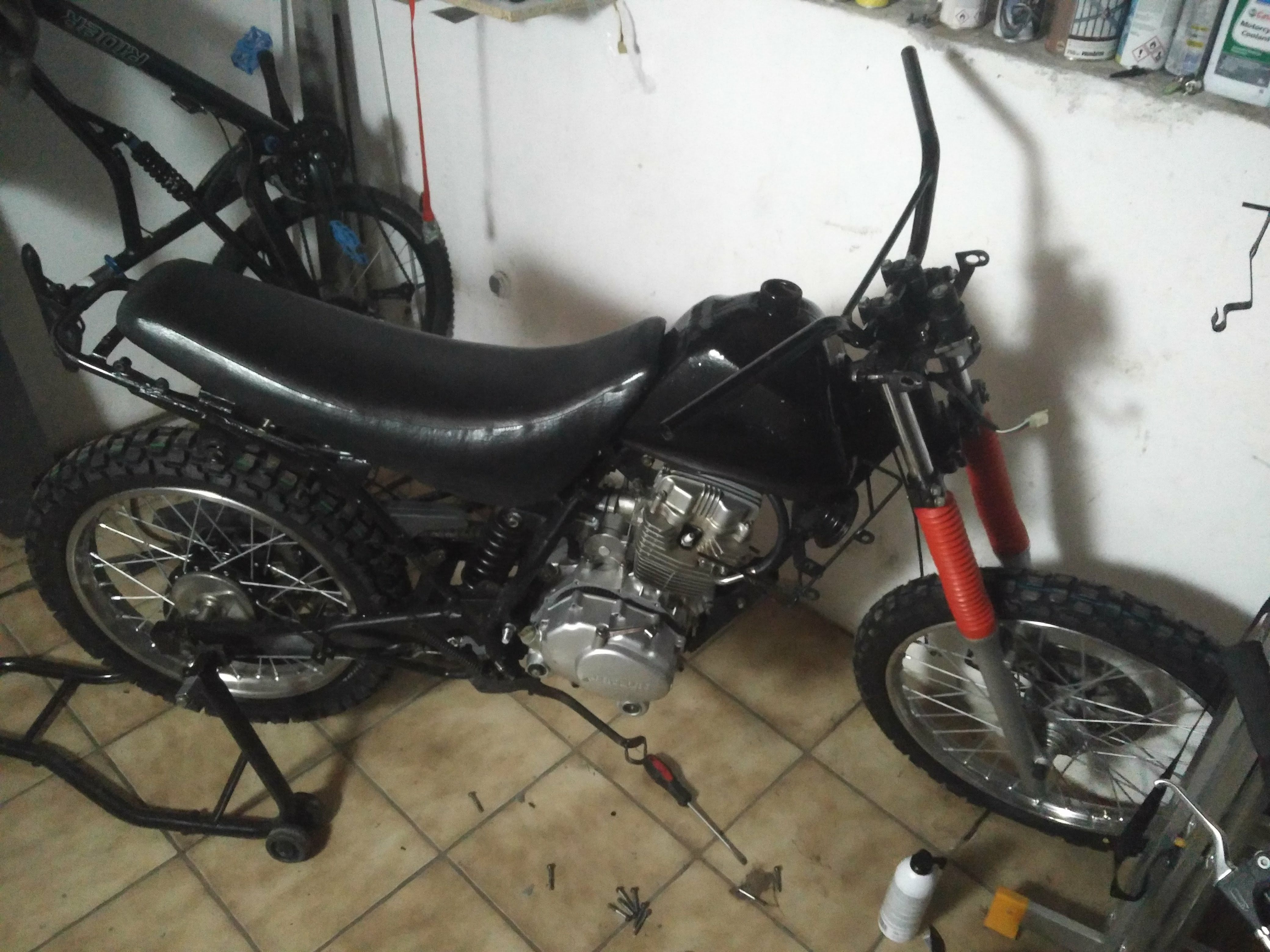 First I didn't think about posting this project here but I thought why not :)
And fortunately I made pictures in the process :D
No matter what, I will continue working on this bike.
But my question is, would you be interested in project updates on Steemit?
Let me know :)