Back riding a Royal Enfield Bullet 350 cc in Rajasthan India.
Getting back on an Enfield and hearing that single cylinder fire is a dream.
I bought my first Enfield in 1995 and rode it around India over 15 years before shipping it back to Europe.
More about this in another post...
This is a 1972 restored Bullet.
Rebuilt by my friend Almas Kahn from the famous Enfield Corner workshop in Jaipur Rajasthan.
If you need an Enfield restoring, this is your man.
I'll post the pictures of his work on my bike 'Patience' soon.
He lentme this beauty for a little sight seeing around the outskirts of the Pink City.
This is us admiring the Amer fort.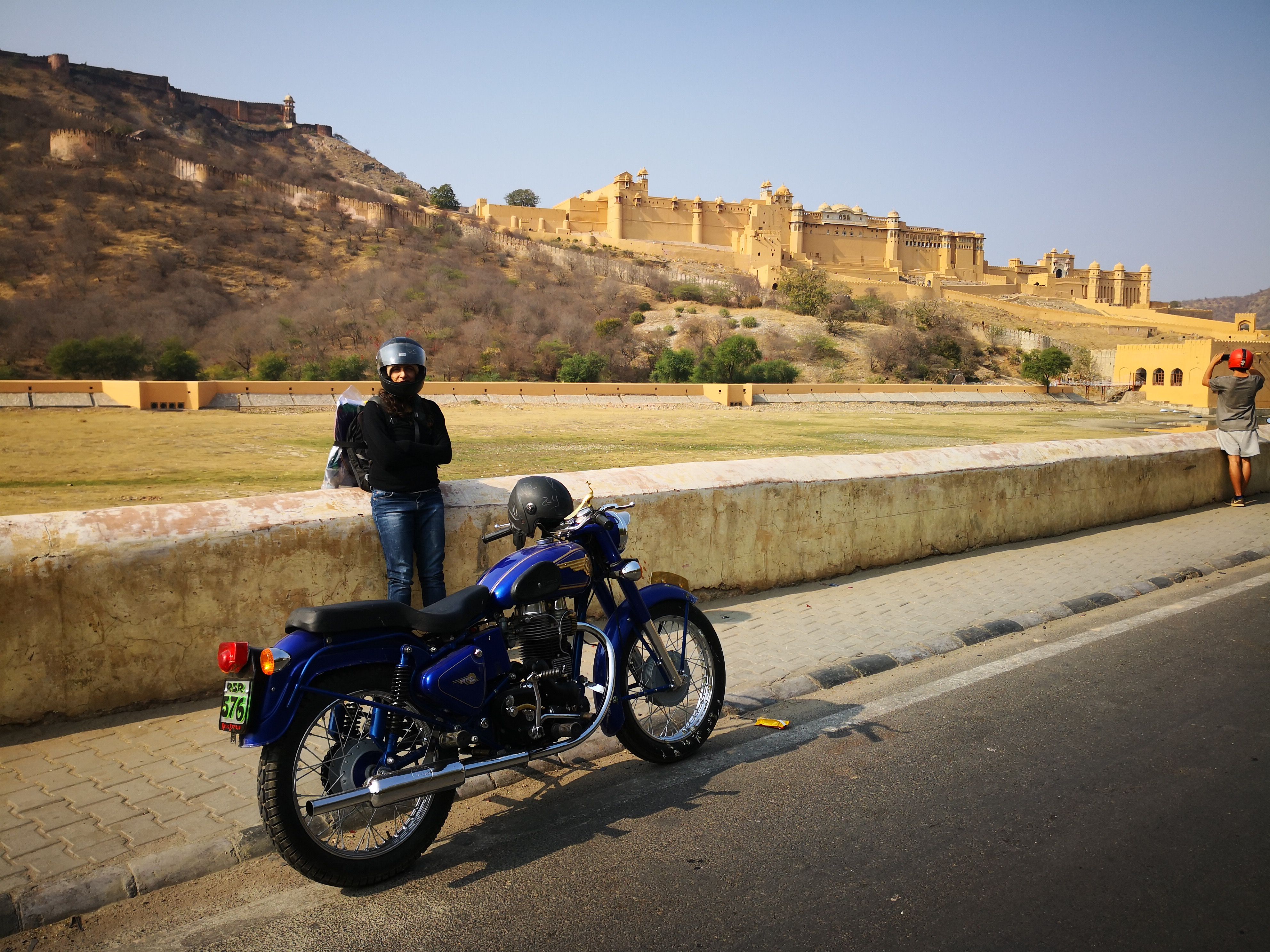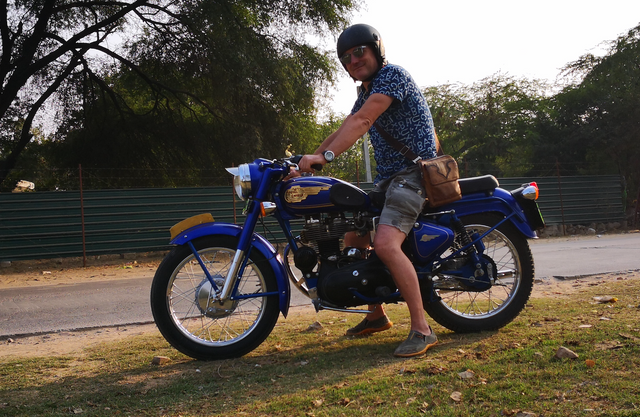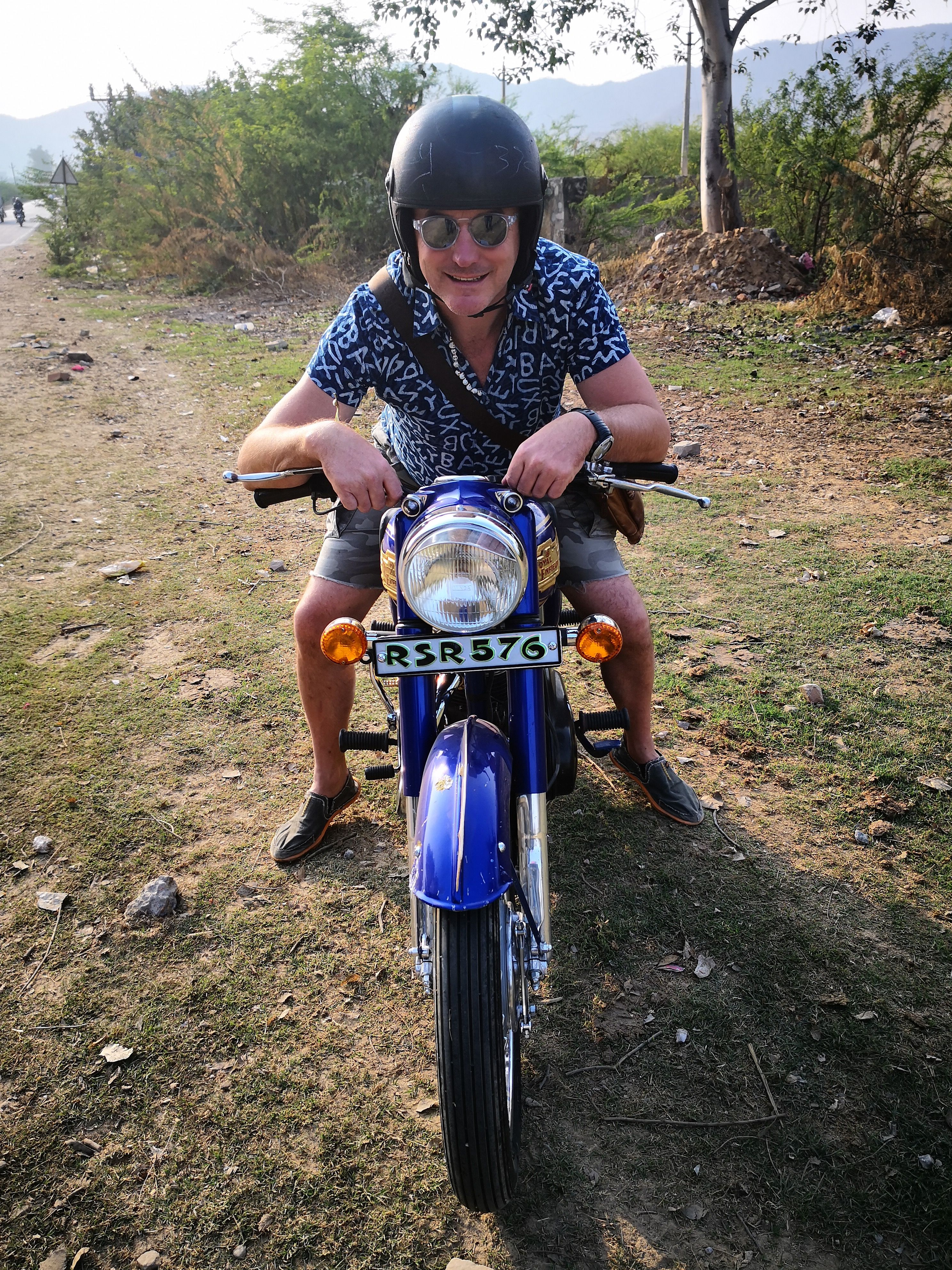 More bike posts coming soon...