And this is to be the new "Breaking Bad" about "El Camino". (without spoilers)
Breaking Bad is back. I did not think at all that I would say it ever again, it did not come back with the next season, as many fans probably dreamed of. It came back with a 2-hour television movie entitled El Camino A Breaking Bad Movie, which continues the story from the final episode.
The film was produced by Netflix, Sony and Vince Gilligan, who, as in the case of the series was taking care over the whole production. The plot of the film was kept secret, the very fact of its creation was hidden, until secrets were difficult to keep. The big premiere was a week ago at October 11, of course on Netflix.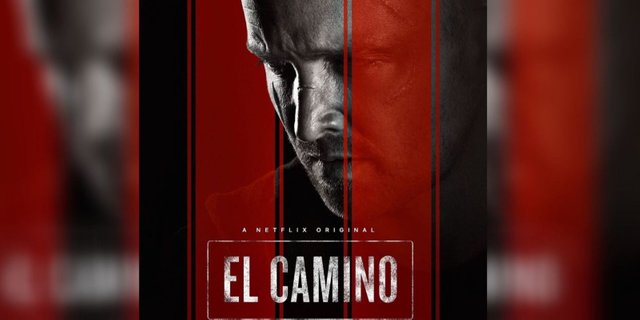 The idea for El Camino arose in Gilligan's head long ago, in parallel with the work on the final episodes of the Breaking Bad. In 2018, plans were sealed during the jubilee congress, which celebrated the 10th anniversary of the series. Gilligan from the very beginning emphasized that he creates a film for fans, it was not meant to be a production for people who did not know the series.
In fact, it really happened, El Camino is not so much a film as a tribute to the series. This is a long episode, written and tailored to the audience of Breaking Bad. It is full of references, Easter Egg, games with the viewer and personal motifs, as well as flashbacks. Although here I can not speak a lot, because it's the only week since release so I don't want to put any spoiler.
The film immerses us again in this world, which we know very well from the series. Everything looks familiar here, from actors, through places, soundtrack, dialogues to a very characteristic way of implementation.
Watching El Camino you can come to the conclusion that the return to the Breaking Bad set pleased the whole production team. This joy and excitement gives a little bit to the viewer who watches the film, I think that the biggest fans of the series will watch it many times, at least because of the mentioned Easter Eggs.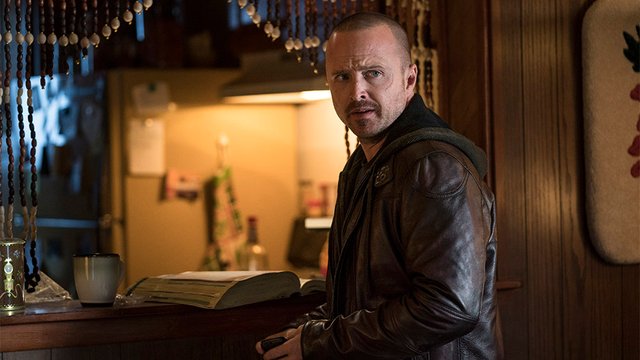 The whole is constructed to satisfy everyone, there is a lot of action, black humor, a lot of sentimental references and scenes that are not necessarily defend the story but do not disturb and bring all the heroes. El Camino is sewn like the final episode of Breaking Bad. Vince Gilligan once again proves to us that he is a great craftsman, because he is able to distribute dramatic accents so that everything looks well.
I have already emphasized several times that El Camino is not quite a film because in my opinion it is the next episode of the series. To be able to talk about a movie, it has to meet many other conditions than just the measurement, because this is not a category.
First of all, is El Camino a good film, universal? This is problematic. There is a lack of universal content, it is such a torn chapter from a longer story, in which for six seasons we observed the evolution of two main characters. There is no evolution in El Camino, there is not any story but just to achieve a specific goal. The plot reminds many episodes of Breaking Bad, which I liked very much, an RPG game in which the hero must perform a number of different actions to complete the missions and collect as many points as possible.
This, of course, does not mean that El Camino is bad, but rather directly to the type of viewer for whom it was created. Someone unfamiliar with Breaking Bad will only understand the story because it is basically simple and will not catch hidden messages.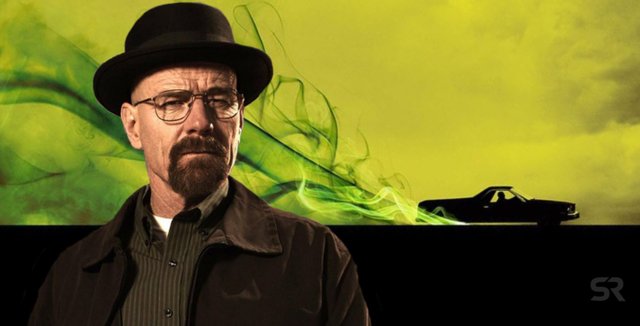 It was supposed to be like that from the beginning, Vince Gilligan thoughtfully prepared the last chapter, and maybe it would be better called it as the epilogue of Breaking Bad history. Many will probably ask if it was needed, there will be those who consider it as a good business, I watched with curiosity and satisfaction. And the film is one big nod to creators, actors and viewers.