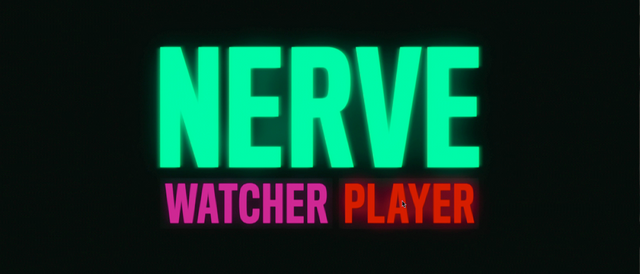 I watched the movie Nerve the other day, and thought it was worthwhile. Not so much for the acting or the plot, but for the basic concept. This may contain mild spoilers!
Nerve is a social media game for Players and Watchers, wherein the Watchers vote (and pay) for the Players to carry out dares. Everyone is constantly filming everything on their mobile phone, and feeding it into the app. A successfully completed dare, as verified by the Watchers, results in a reward paid directly to the Player's account.
The main character, Vee, first takes up playing the game as a result of social pressure. She is increasingly put off by the dares, but the money keeps her playing. After a while, she is sucked into the game so far that there is basically no going back. The only way forward is "all in".
What I found interesting was the role of money as a facilitator in going from free to trapped. Vee's first few dares are mostly harmless and she feels no inner conflict beyond challenging herself. As the dares get more involved, she struggles against her conscience and better judgment to go through with them, and the lure of monetary reward tips the balance.
In other words, the more money she gets, the more her way of playing is at odds with her personal convictions.
This made me think about Steem, where people get paid for their content. At first glance there is nothing wrong with that, rewarding good content seems like a great idea. However, what effect does it have on you? Are you still writing the same as you did before? Are you avoiding topics that don't pay as much? Are you copying techniques that seem to get higher rewards? Are you changing according to your Watchers' dares? Careful, because once you're trapped, there is no way back ;)