Let's talk about CAPTAIN MARVEL
Hello dear Steemians!
NO SPOILERS!! Don't worry there are no spoilers in this post just a good old movie review.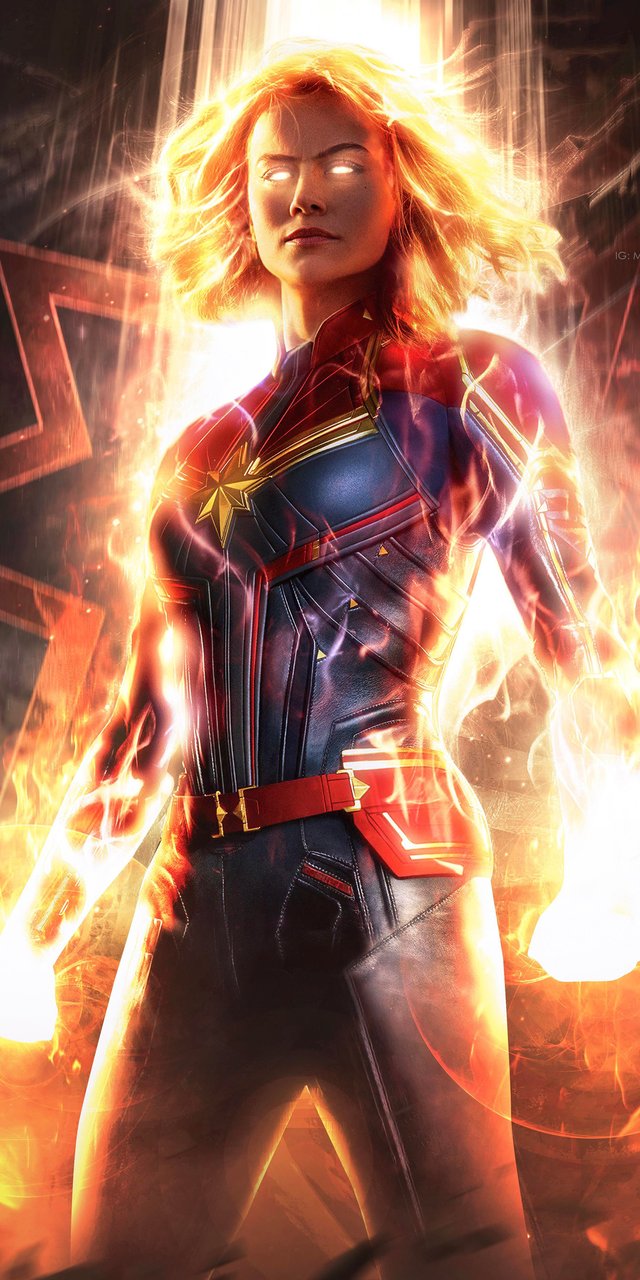 First let's talk about Captain Marvel the Marvel Universe comics character because I think that is impotant. Captain Marvel is the name of several (yes you read that right, several) fictional superheroes appearing in American comic books published by Marvel Comics. Most of these versions exist in Marvel's main shared universe, known as the Marvel Universe, so if you want to read more about the history I suggest you go to https://en.wikipedia.org/wiki/Captain_Marvel_(Marvel_Comics).
So let's get back to the movie...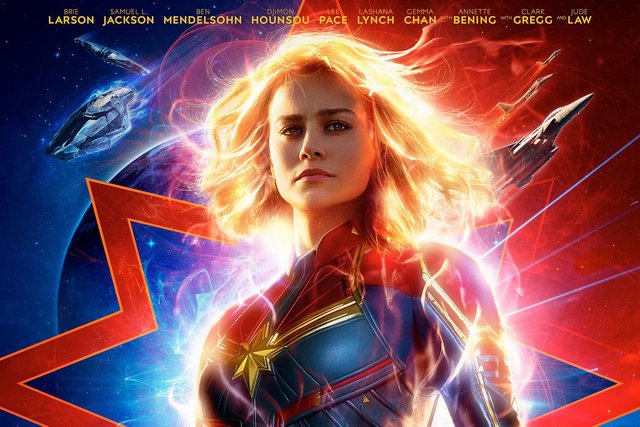 As you can see from the picture above there are several well known actors that star in this movie so no worries about the cast. Last night I went and saw the movie with my brother, as a fan of both Marvel and DC I have to say I was not disappointed with the latest in what has been a long line of Marvel movies. This is a action packed, sci-fi fantasy, superhero origin movie that ties well into Marvel's movie franchise so if you liked any of the Iron Man, Thor, Captain America or The Avengers movies this will be right up your street.
Without giving to much away there are a few repeat characters from previous movies like Ronan the Accuser,
Korath the Pursuer,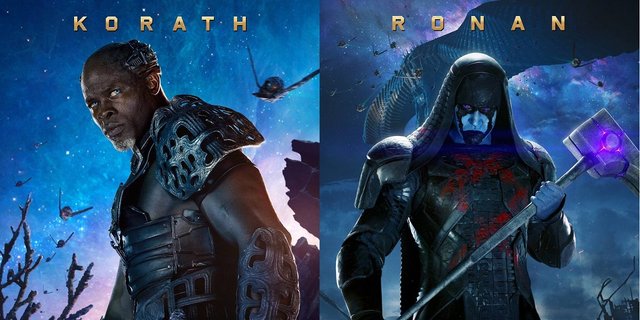 The Kree, Agent Coulson and of course Nick Fury and a few new characters who I found to be a nice and unexpected surprise like Goouse The Cat.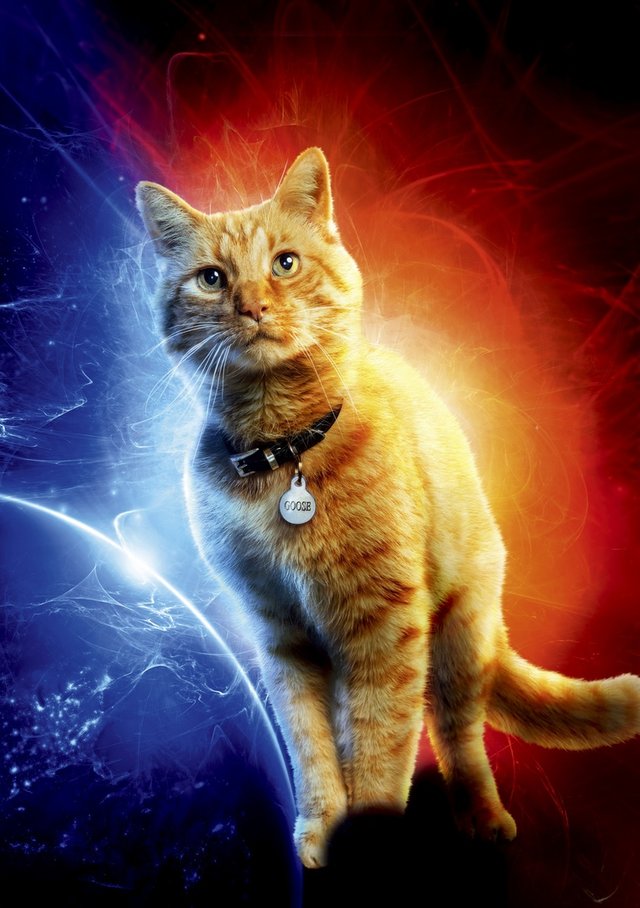 The movie gives us some long awaited answers to questions like, how did Fury lose his eye?, how did the Tesseract come to be on Earth?, why did Fury chose the name "The Avengers initiative"? but like I said, no spoilers, to finde out go and see the movie :).
I have to say that im very happy that Captain Marvel is a woman instead of another dude in this franchise.
In conclusion I am happy with the movie, the cast and the expiriance. A very fun way to spend 2 hours of my day and I hope this post encourages you to go see it. As for all comicbook fans out there this is a must see movie, just go enjoy and have fun like I did :).