The Blind Swordsman: Zatoichi - Movie Review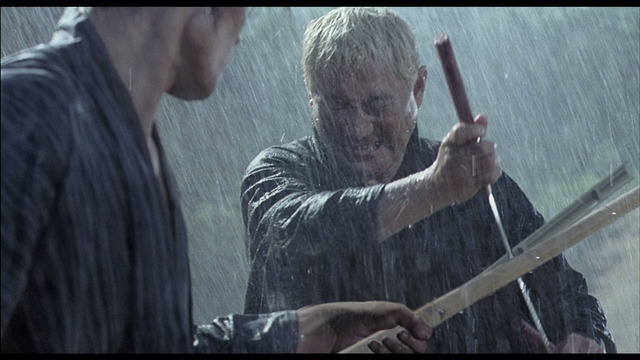 When I stumbled across The Blind Swordswman: Zatoichi, I was unfamiliar with the character or history. Luckily, I came across an incredible review of this film which filled me in on the history of this cultural icon. Zatoichi (Takeshi Kitano) stands out in a crowd. The traveling masseuse has a shock of yellow hair. His bright red cane hides a sword that has an uncanny ability to always find its mark. Zatoichi doesn't ask for much. His uncanny hearing ability allows him to consistently win at the gambling tables, so he is always able to provide for himself. But his winning also draws attention. After getting run off from one town, he wanders into another at the same times as a pair of geisha who are bent on revenge. Their paths cross causing Zatoichi to stand up for his newfound friends. Or maybe, Zatoichi is on his own quest for blood...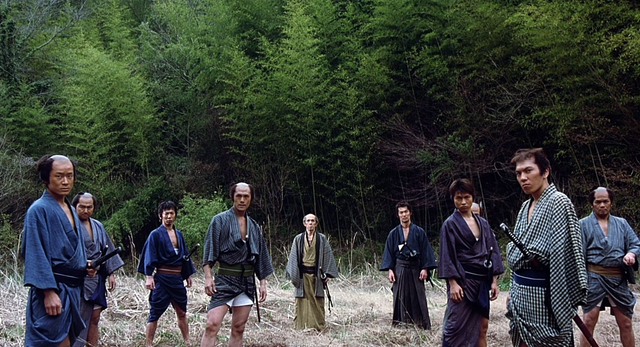 Takeshi Kitano is a Japanese "renaissance man." He writes, directs and acts. He is also a poet, a painter, a comedian and a former video game designer. Is there anything this guy can't do? That is the question I ask myself. Kitano writes a brilliant screenplay based on a Japanese icon. Taking on any film hero presents unique challenges that can set a writer up for failure. Being unfamiliar with the icon, I cannot address the issue from a purist perspective. But I can say that, as a cinematic endeavor, Kitano's Zatoichi worked well for me.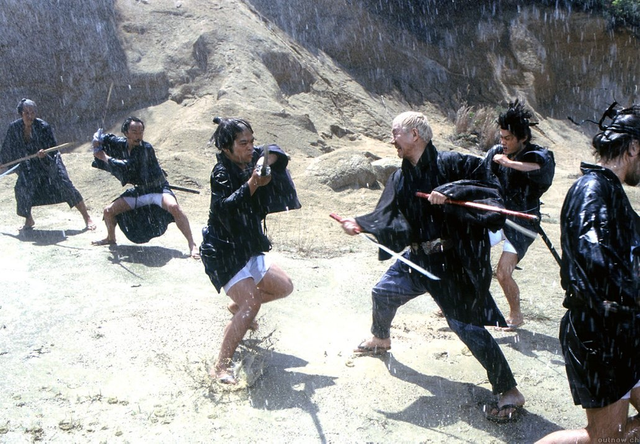 While Kitano did not create Zatoichi, his incarnation appealed to me. The character was subtle, yet had an unmistakable flair. A mild-mannered hero that quietly goes about his business until challenged. Yet there are many layers to the character that are intriguing (and sometimes stretch the imagination). The plot is exceptional in the way it draws different elements together and doesn't waste dialogue or character interactions. Every element appeared to be carefully placed to queue the audience in without giving away the plot twists until the timing was right. The ebb and flow of the plot never felt manipulative, relying on clockwork timing and dual story lines to pull everything off.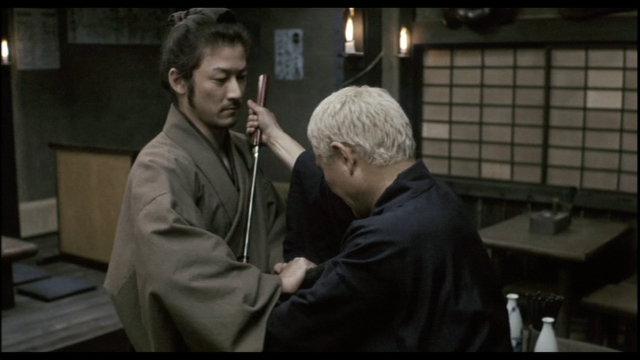 Kitano's video game background is evident in the fight scenes. They are nicely choreographed with CGI elements added to create an almost surreal level of violence. Gore in films is something that is not all that appealing to me. Yet, when done right (and in context) can add dimension to a story. In this instance, Kitano uses the CGI to add the right dose of gore without going overboard. The violence was a significant factor in the film earning an R rating. Run time is one hour, 56 minutes.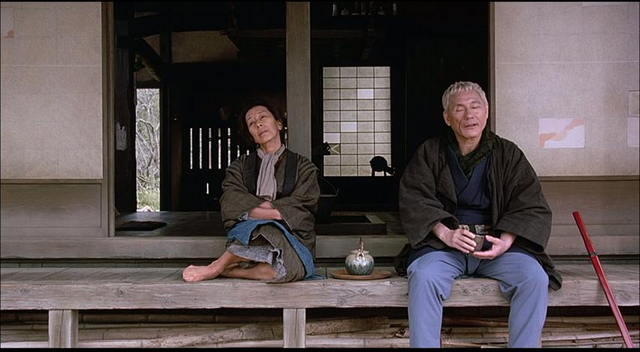 When I read that Kitano was a comedian, it made a light go off in my head. Zatoichi had some offbeat humor written into the script that added to the surreal flavor of the film. One interesting sidebar in the film involved farmers working in a field. They engage in various agricultural endeavors during the film, choreographed to keep time with the musical score. Simple elements like this added an interesting flavor to the film that made me chuckle. I think my enjoyment was in the sheer subtlety of the scenes. There was another character that ran randomly around the film that appeared to be an attempt at humor...but only managed to get under my skin.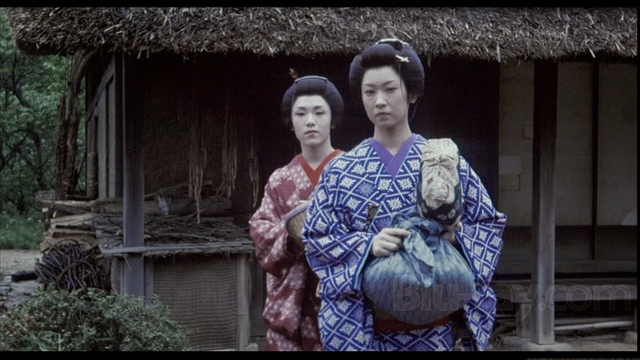 Zatoichi was an entertaining film that had plenty of good qualities. The fights scenes were nicely choreographed with CGI gore that added a surreal touch. The plot introduced interesting characters without wasted dialogue or interactions. This allowed the plot to engage in some interesting twists without feeling contrived. There were some interesting elements of humor, although some fell flat. Overall, the film appealed to me and is worth recommending. 7.5/10.
Trailer and images subject to copyright.